Nancy's place gets a makeover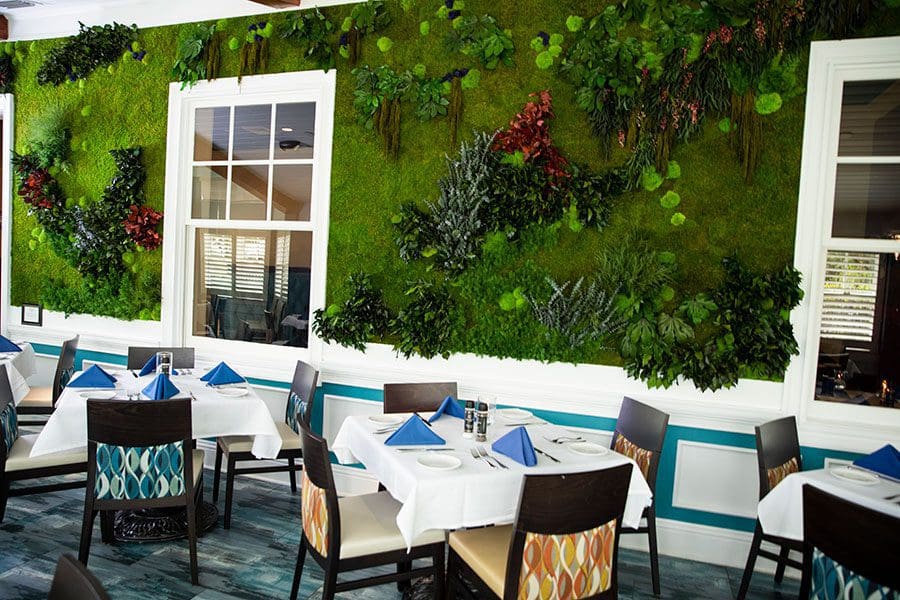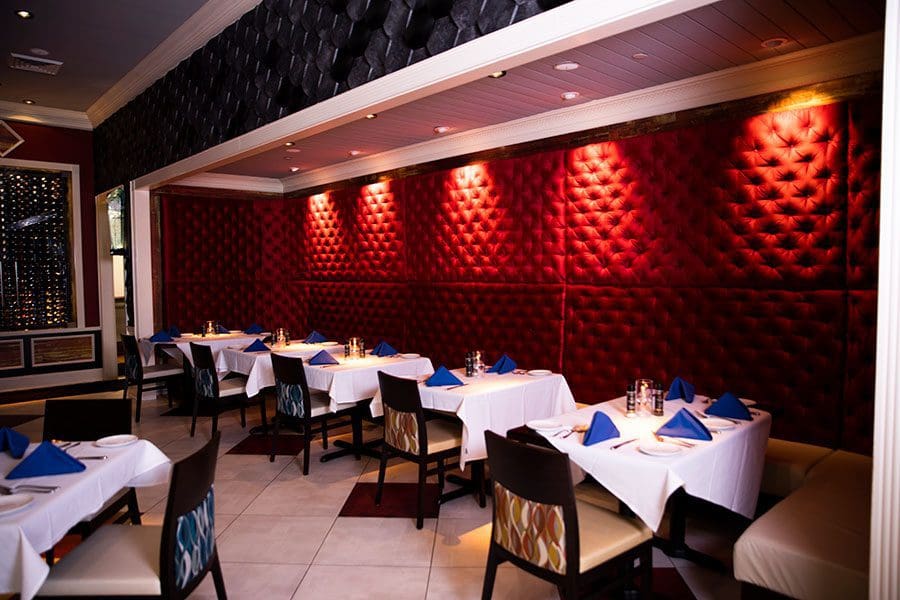 The restaurant has a new look, a great chef, and excellent service.

When you step into the newly remodeled Legacy Restaurant at the Nancy Lopez Country Club in The Villages, you feel like you're a world away from life's stresses. The casual elegance is welcoming and comfortable.
The restaurant was purchased last year by the Suleiman family, which owns several restaurants in the area. They temporarily closed Legacy, and the stunning makeover makes you want to take a walking tour before you sit down to eat.
"We closed in September last year and the work was completed in five months," says Michael Roberts, manager of the restaurant.
Brothers David, Nate, George, Jack, and Joe Suleiman have made it their passion to take struggling restaurants and turn them into popular successes. The Greek-style Amerikanos Grille in Spanish Springs Town Square and Havana Country Club are both flourishing after the family bought them.
However, it's Legacy that shows off best what they can do. From the beauty of the hand-blown imported sconces to the uniqueness of the garden wall, they've created a restaurant that is definitely an oasis.
We were seated in the Garden Room, which has a live garden on one wall that is one of only perhaps a dozen in the United States. Though it's tempting to touch to see if it's real, signs ask that you don't so the garden isn't adversely affected. The beauty and lush greenness, along with the row of windows adding natural light, make it a delightful place for lunch. Other rooms include the Florida, the Domingo, and the Sydney.
My friend and I had lunch and thoroughly enjoyed ourselves and our meals. Though we skipped appetizers (which include a shrimp cocktail of jumbo prawns, signature crab cakes, a charcuterie board, and escargot), we knew we wouldn't go home hungry. Entrées include chef specialties like filets, ribeyes, pork shank, and duck, but we opted for the Tuesday & Thursday three-course menu. You get a salad, entrée, and dessert for one price.
Other specials include Martini Mondays, Wednesday Lobster Night, and Fresh from the Sea Friday. Prime Rib Sunday features slow-roasted, hand-cut prime rib starting at $22.95.
Prices for the three-course meals range from $19.99-$25.99 and offer a significant variety of foods. I chose pear and ricotta stuffed sacchettini while my friend enjoyed chicken piccata. Our house salads were a fresh mix of spring greens and other vegetables with house-made croutons and fresh-made dressing. We also enjoyed warm oatmeal bread with herbed butter.
"The emphasis is on health here," says Brooke Warnken, who was our server. "Chef Ivan makes sure all meals are fresh and paired for the best flavor."
The entrées were generous and absolutely delicious. The sacchettini pasta with the crunch of the pear and creamy ricotta rested in a pulled short-rib marsala wine cream sauce. It was perfect for a sweet and savory lover like me. My friend's chicken piccata was tender and juicy and paired well with creamy whipped potatoes.
Desserts were small but the perfect ending after the rich entrées. I had a passion fruit cream shot, which was tart but delicious, and my companion enjoyed a key lime tart that was equally good.
While enjoying a tour after our meal, we ran into David and Jack Suleiman, two of the owners, who were excited to share with us the details of the restaurant. Hostess Laila Osorio told us the granite bar is filled with crushed red glass from New York City, and the ladies' room boasts a concrete sink with pink glitter highlights. (We heard there's blue glitter in the men's room, though we did not visit.)
Jack says they've heard from many customers that the noise level can take away from enjoying a meal. "So, we're working on being acoustic-friendly. With the help of a sound engineer and designer, we're hoping to control the noise to make dining here more pleasant," he says.
---
Legacy Restaurant at the Nancy Lopez Country Club
17135 Buena Vista Blvd. in The Villages.
Lunch is served from 11am-3pm and dinner is from 3:30-9pm.
Rooms for private parties are available; contact the event coordinator at 352.753.1475.

Leigh Neely began her writing career with a weekly newspaper in the Florida panhandle, where she not only did the writing, but delivered the papers to the post office and dispensers. She has been writing ever since for a variety of newspapers and magazines from New Jersey to Leesburg. With her writing partner, Jan Powell, Leigh has published two novels as Neely Powell.
Share This Story!