Nicker's Clubhouse Restaurant at Mission Inn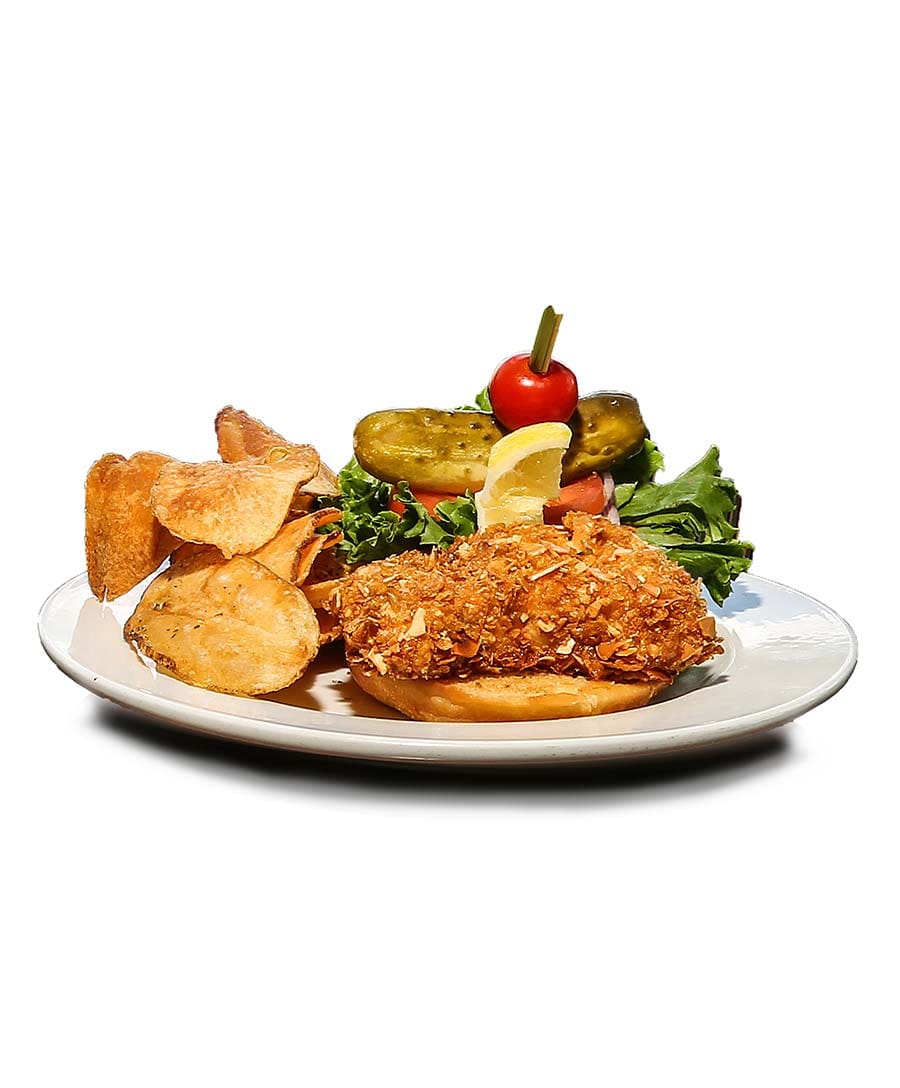 Finger nickin' good
To arrive at Nicker's Clubhouse Restaurant, visitors drive around the winding roads at Mission Inn Resort & Club and enjoy a picturesque backdrop of Mediterranean-style architecture, spring-fed lakes, and pristine golf courses.
But the majestic views are still prominent once inside the restaurant. Glance out the floor-to-ceiling glass windows and you'll see palm trees gently swaying in the wind and eagles soaring high in the blue Florida sky. The panoramic views and elegant décor—including chandeliers and beautiful woodwork—set the tone for a superb dining experience.
Thanks to the abundant sights of nature, I was in the mood for something that grows in the wild. So naturally I ordered the stuffed Portobello mushrooms for an appetizer. Within minutes, out came one large mushroom topped with homemade tomato relish and drizzled with balsamic glaze and pesto oil. The tangy flavor of the balsamic glaze perfectly complemented the juicy texture of the mushroom.
Next, I went fishing for something tasty on the menu and reeled in the restaurant's popular crunchy grouper sandwich. This fried fillet came encrusted with almonds and corn flakes and was served on a toasted bun. Surprisingly, the sandwich was large enough to fulfill my almost always off-the-charts appetite. The grouper has a milder, sweeter flavor than other types of fish that taste…well…overly fishy.
With two award-winning golf courses, Mission Inn is best known for attracting golf enthusiasts from around the country. But food aficionados are increasingly swinging into Nicker's Clubhouse Restaurant to enjoy an intimate dining experience.
It's a place where sensational cuisine is par for the course.
Nicker's Clubhouse Restaurant // 10400 County Road 48 Howey-in-the-Hills // 352.324.2718
Akers Media Group's James Combs has been a staff writer for several local publications since August 2000. He has had the privilege of interviewing some of Lake County's many fascinating residents—from innovative business owners to heroic war veterans—and bringing their stories to life. A resident of Lake County since 1986, James recently embarked on a journey to lead a healthier lifestyle. He has lost 60 pounds and walks nearly five miles a day. In his spare time, he enjoys target shooting, skeet shooting and watching his beloved Kentucky Wildcats!
Share This Story!