Social Spotlight: November in Paris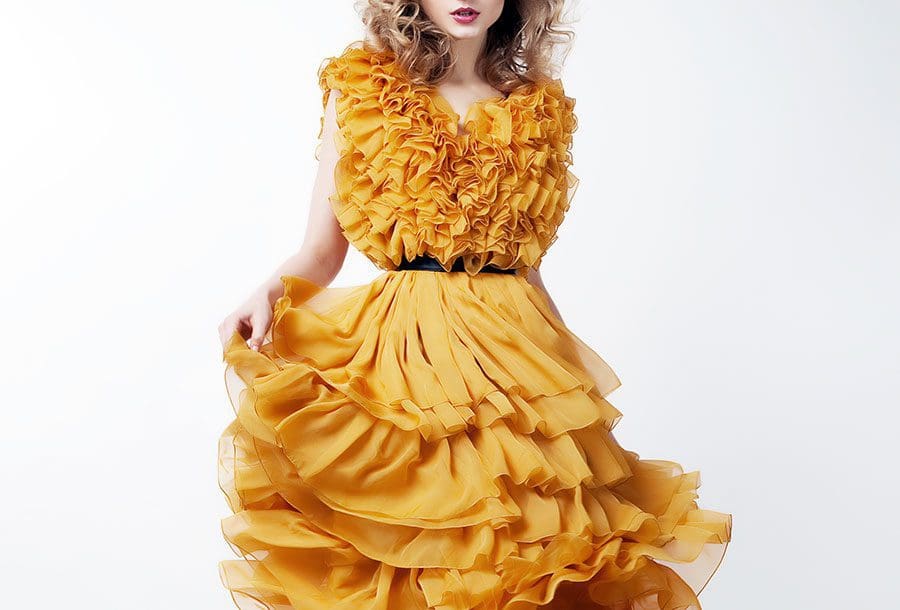 Leesburg hosts the annual Fashion Designers Showcase and Modeling Competition.
Paris comes to Lake County with a colossal replica of the Eiffel Tower in Leesburg Towne Square. Leesburg will be in the fashion spotlight Saturday, Nov. 9, during the seventh annual Fashion Designers Showcase and Modeling Competition called "Champ de Mars." Champ De Mars is the beautiful public area with grass and plants between the Eiffel Tower and the Ecole Militaire in Paris.
Guests will start arriving at 6pm for the red-carpet walk. That's followed by a VIP Soiree at 7pm. Doors open at 8pm for the public, and the runway show is at 8:30pm. One of the most exciting parts of the evening will be the opening, which will feature Police Chief Rob Hicks and other members of Leesburg law enforcement taking the runway to begin the show.
However, that's not all. The after-party begins at 10:30pm to celebrate an evening of fashion, celebrities and models.
The event is presented by Bella Faire Event Planners, a certified international event and wedding planner based in Leesburg. All proceeds will go to the Leesburg Center for the Arts and VMAX For One Community Inc.
Vonda and Max Parker, co-owners of Bella Faire and VMAX, head up the event and are pleased to bring this extraordinary talent and exciting production to Leesburg. Vonda is driven by lyrics from one of her favorite Whitney Houston songs, "I believe the children are our future. Teach them well and let them lead the way."
"We do this event because we believe in the arts," Vonda says. "We believe fashion, modeling and boxing fall into that category. These three programs demonstrate the artist within."
Fashions presented during the evening are from one emerging designer and four couture designers. Katie Baldwin is one of the featured designers. From Los Angeles, Katie has worked with a number of well-known designers and companies.
This year, a modeling competition has been added to the program. Eva Kovacs will be the lead judge. A former model and movie actress, Eva was one of the first supermodels for haute couture. She introduced lines for such well-known fashion stars as Aldo Gucci, Coco Chanel, Oscar de la Renta, Hubert de Givenchy, Yves Saint Laurent and Gianni Versace. Now a resident of Howey-in-the-Hills, Eva spends much of her time writing and working with writers. She was profiled in the 2018 ExtraOrdinary issue of Style.
"We know there are no coincidences in life. Thus, by chance, Vonda and Max saw the story about me in Style and she was thrilled to find someone in town with my experience," Eva says. "We hit it off immediately because I found something in her, an excitement that came with a rare passion, and her energy vibrates to lift this community to enable the youth to feel inspired."
Leesburg Center for the Arts is dedicated to providing educational opportunities in the arts for all ages. From its summer camps to the weekly Open Studio and Haiku Jam—Coffee and Convos in the Gallery, the organization provides a space for anyone who wishes to participate in cultural arts. These activities include all types of painting, music and exhibits from local artists.
VMAX For the Community is a nonprofit that helps young people who want to be models learn the skills needed for the competitive industry. These include training, development and character-building elements of the profession. Work with the young people also includes building self-esteem and developing core values.
---
If you go
Fashion Designers Showcase and Modeling Competition 2019
8:30pm Saturday, Nov. 9
Leesburg Towne Square on Main Street
Leigh Neely began her writing career with a weekly newspaper in the Florida panhandle, where she not only did the writing, but delivered the papers to the post office and dispensers. She has been writing ever since for a variety of newspapers and magazines from New Jersey to Leesburg. With her writing partner, Jan Powell, Leigh has published two novels as Neely Powell.
Share This Story!