Offensive Player of the Week: Lashawn Williams Eustis High School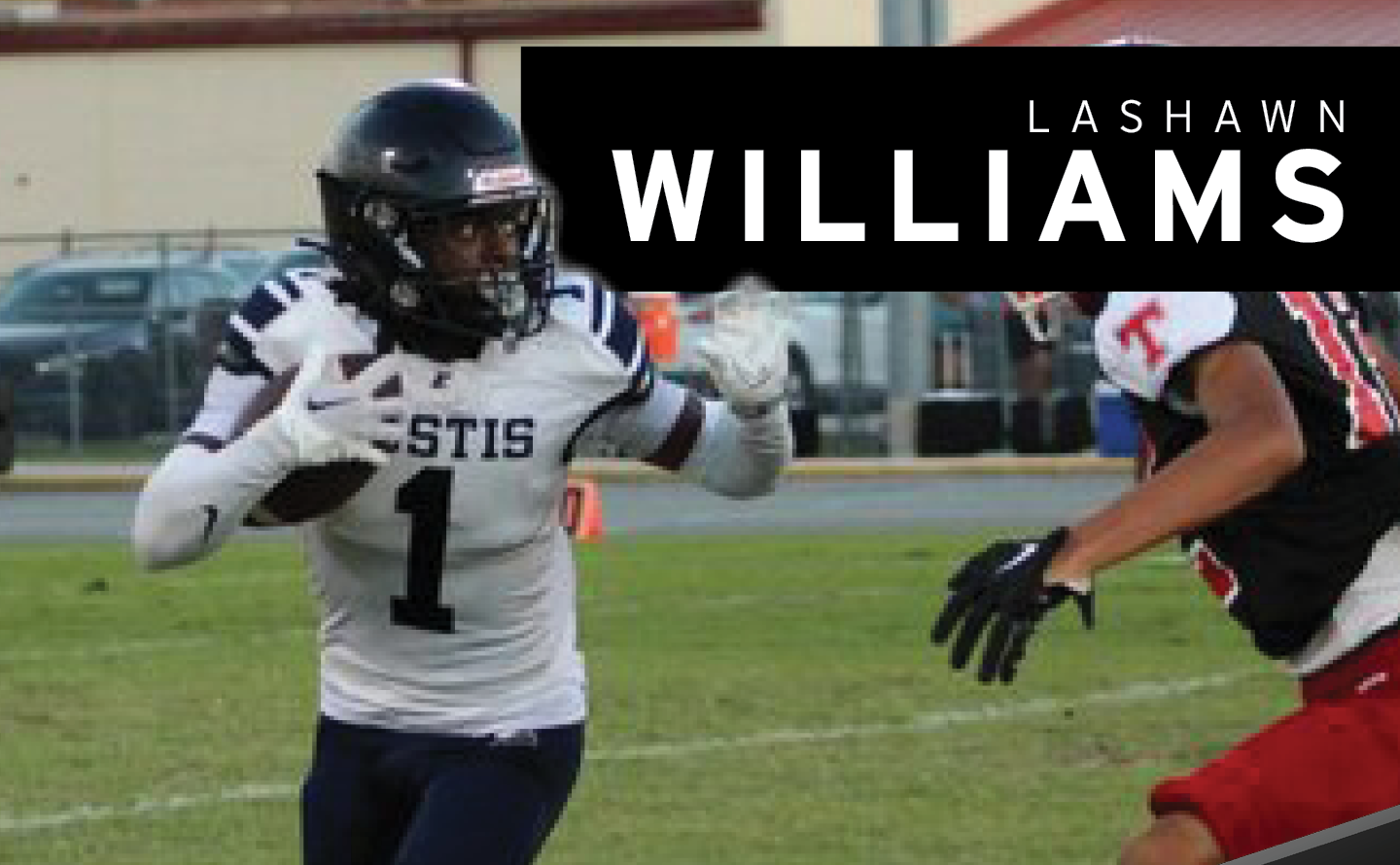 Eustis High School's Lashawn Williams has taken the spotlight as this week's Offensive Player of the Week, cementing his legacy as an unstoppable force on the football field. The wide receiver has achieved a remarkable milestone by surging past 1,000 receiving yards this season.
Williams, a seasoned Senior who dons the number 1 jersey, delivered a breathtaking performance during the pivotal match against Mount Dora High, securing Eustis's second consecutive District Championship. The game witnessed Williams at the peak of his abilities, as he hauled in a career-high 11 receptions, amassing a total of 118 yards on the night.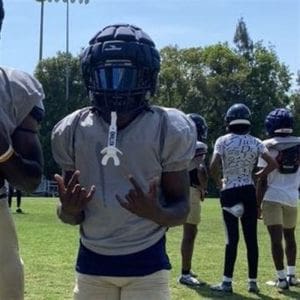 For Williams, this season has been nothing short of extraordinary. With an astounding 11 offensive touchdowns to his name, he's become a game-changer for Eustis High. His incredible average of 20.1 yards per catch has consistently stunned fans and rivals alike.
In the 51 receptions Williams has made this season, he's achieved a remarkable 1,027 yards, firmly establishing himself as a key asset for the team. His consistency and ability to produce big plays when it matters most have made him a standout in Lake County.
Behind the remarkable success of Williams is none other than his Senior quarterback, Troy Saladin. Saladin, too, has etched his name into the history books of Eustis High School football history. With an impressive tally of 29 touchdowns and 1,832 passing yards, Saladin has consistently delivered the ball with precision. His average of 16.5 yards per throw further exemplifies the pair's synergy and effectiveness on the field.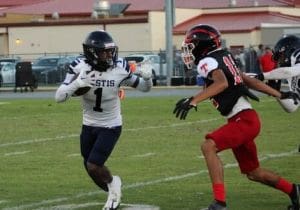 Eustis High School's head coach Frank Scott can't help but laud the outstanding contributions of Williams and Saladin to the team's remarkable season. "They're both exceptional talents who have brought a new level of excitement to our games this year. Their commitment, work ethic, and teamwork have undoubtedly been the catalyst for our back-to-back District Championships," said Coach Scott.
As the regular season draws to a close, Lashawn Williams stands as a testament to hard work, dedication, and the undeniable talent that has earned him the title of Offensive Player of the Week. His incredible journey on the football field continues to inspire fans and teammates alike, leaving a lasting legacy at Eustis High School. The future looks bright for this young man as he just received his first offer to play for the Southern Illinois Salukis. Exciting times for this young student-athlete!
Photo Credit – Max Preps and Hudl
Kyle Coppola was born in Newton, Massachusetts and received his Bachelor of Fine Arts in Communications from Curry College in 2016. After traveling to Florida on a family vacation, he decided he could not get enough of the warm weather and made the move from snowy Massachusetts to central Florida 8 years ago.
For the last decade Kyle has gained valuable experience in social media content creation, marketing and sales, writing, video production, sports announcing and even broadcasting for local radio stations, such as FM 102.9 in The Villages and FM 91.5 in Massachusetts. Every year he volunteers at The Villages Charter High School as a play-by-play sports announcer for the football games as well as a public address announcer for the basketball games, including the annual Battle at The Villages Tournament.
Outside the office Kyle is a husband and father to two beautiful girls along with their cat. In his spare time he likes to spend time with his family, travel, play golf and swim. He is also a huge sports junkie and even bigger motorsports fan and loves to attend racing events when he can.
Share This Story!