Outstanding Student: Christian Ardizone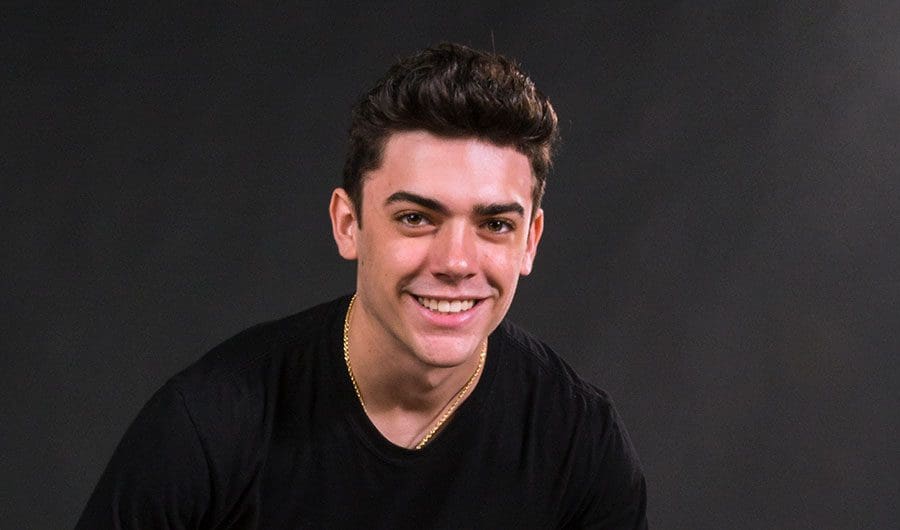 East Ridge High School graduate plans on attending law school.
Photo: Nicole Hamel
---
Vital Stats:
Born in Orlando.
Lives in Montverde
Parents are Jennifer and John Ardizone.
Ray Goodgame Outstanding Student Award winner.
---
What are your college plans?
I'm going to be attending USF (University of South Florida) for business law.
What is your dream job?
My dream job is to be like an NBA sports agent, representing a big athlete.
What's it like being part of this year's graduating class during a pandemic?
I'll definitely say it's unfortunate what's happening because it's not the typical senior year that everyone envisioned, with graduation, grad bash and just like finishing up senior year at the school with all your friends. But I feel like when we do have that closure (with graduation in June), it'll definitely be one of the more special ones because of what's happening.
Do you have a motto or favorite quote?
I like Michael Jordan's quote, "You miss 100 percent of the shots you don't take."
What are three words to describe yourself?
Caring, passionate and a leader.
Favorite food?
My mom's stuffed shells, Italian food.
Where do you see yourself in five years?
Definitely law school so I can get my degree.
And in 10 years?
Hopefully, in some type of law business or with my dream job already.
What would you do if you had $1 million?
I'd buy some shoes, I'd donate some to my church (Resurrection Catholic Church in Winter Garden), I'd give some to my parents for sure and I'd just put the rest in my bank so I have it if I ever need it.
Originally from Buffalo, NY, Victoria graduated from Canisius College in 2018 with a bachelor's degree in English and Writing. In August of 2019, she relocated to Eustis, Florida, and soon began at Akers Media Group assisting with social media projects. Later that year, she was promoted to a full-time writing position at the company and has since found her niche telling the stories of so many of Lake and Sumter County's awesome people.
Share This Story!