Outstanding Student: Katlyn Carney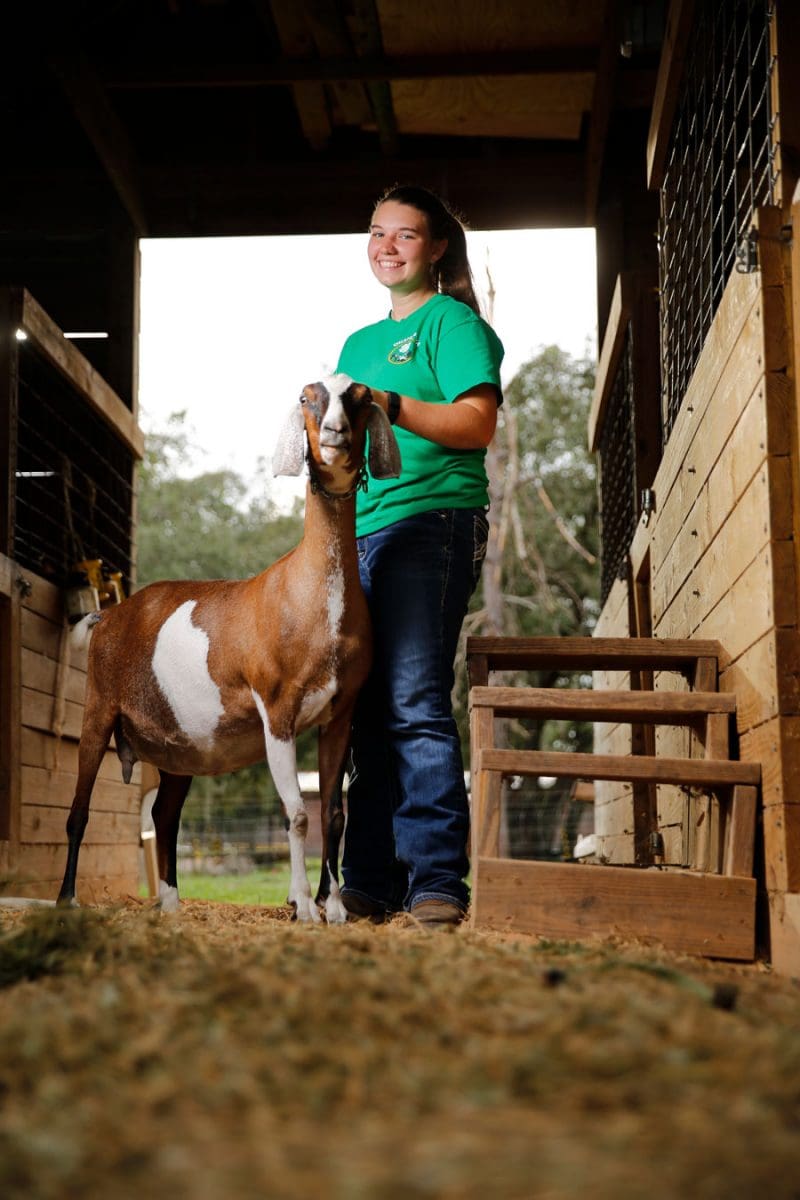 Katlyn Carney
Age 19 / First Academy-Leesburg graduate
---
VITAL STATS:
PASSION FOR ANIMALS: She has raised pigs and shown prize-winning goats at county fairs, and won the $1,000 Randy Jones Sr. Memorial Scholarship through the Miss Leesburg Scholarship Program.
NOW ATTENDING: Abraham Baldwin Agriculture College in Tifton, Georgia
FREE TIME: Often spent at a Weirsdale farm where she assists in caring for several goats and does other farm work.
---
One word that describes me: Faithful
A special moment: I have a lot of special moments. The one that stands out the most is when Rebecca, one of our goats born on the farm that we bottle raised, won Junior Grand Champion and Best Overall Doe in one of the shows we went to at the beginning of the year.
My goals: To become an agriculture teacher and help my students discover their passion.
One thing I would change: My college not being so far from home.
Pet peeve: When people chew with their mouths open.
My favorite food: It would actually be a meal consisting of smoked sausage, corn, and mac and cheese.
Favorite hobbies: Working with farm animals
Biggest Influence: My biggest influence is my best friend Keri Sredl.
My role model: My role model is Keri because no matter what happens, she always puts others before herself.
Best advice ever given: No matter what anyone else says, always be you.