Outstanding Student: Kristopher Ganesh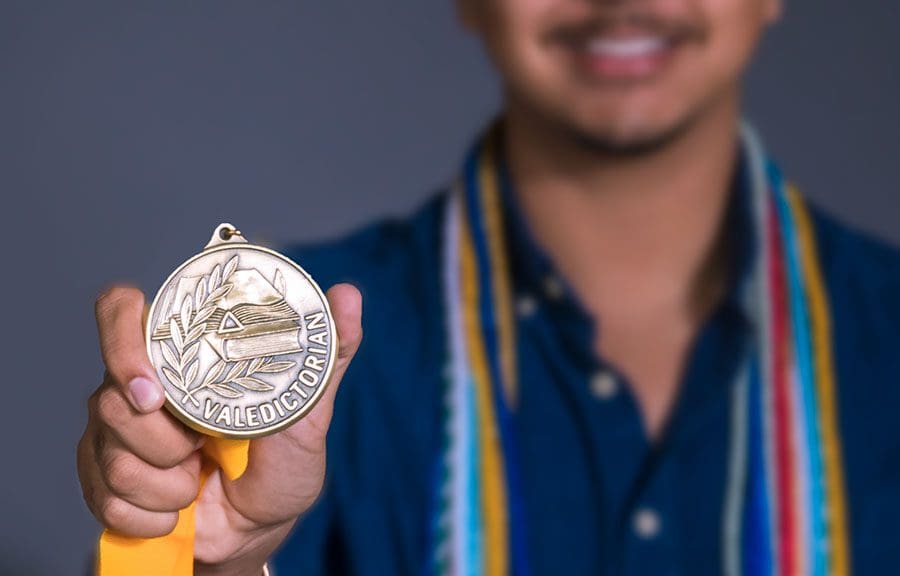 Photo: Nicole Hamel
5-year plan earns South Lake High valedictorian Take Stock in Children college scholarship.
Vital Stats:
Age 18.

Born in Long Island, NY.

Youngest of two siblings.
Served on the Clermont Youth Council.

Attending the University of Florida and pursuing a degree in business administration.
---
What was involved in qualifying for Take Stock in Children's Leaders for Life scholarship?
Aside from my many volunteer hours, I was tasked with writing two essays. The first was about my leadership skills, and the second was about my five-year plan. I also had to list my various grades, clubs that I was active in, and my SAT and ACT scores, GPA, and class rank. After being narrowed down from a pool of 100 to 12, I had to create a short video interview answering a series of questions that were later submitted to the founder of the Asofsky Foundation, Mark Asofsky.
Where did you volunteer?
Initially, I volunteered with STEAM Fit, which stood for Science, Technology, Engineering, Arts, and Math. I was able to work with young kids and give them lessons and work on child-friendly projects to teach them about the various sectors of the five pillars of the group. I also worked with local food pantries and thrift stores to aid the less fortunate in the community while a member and later vice president of Key Club.
What projects earned you state or national recognition?
In 9th grade, I was a co-founder of South Lake High School's first Real World Design Challenge (RWDC) Club. Along with my teammates, I was tasked with designing an Unmanned Aerial Vehicle (UAV) that could perform specific missions. I was the payload operator specialist, and we were able to win State and go on to compete at Nationals in Washington, D.C.
Did serving on the Clermont Youth Council open your eyes to anything lasting?
Serving on the Clermont Youth Council gave me insight on what it is like to serve in municipal government, as well as inform me on the inner working and pieces of the machine that runs the City of Clermont.
Your advice to other students as far as working toward achieving their goals?
Commit yourself to the idea of the end goal that you envision and think about that every day so that you can remember what you are working for.
Do you plan on staying involved in community service through college and beyond?
I plan on dedicating the first two years of my life at college to focusing on my academics and becoming involved with a variety of clubs and organizations. Within some of these clubs, I will have the ability to interact and assist in community service projects, which I will focus more on after my first two years.
How many colleges did you get accepted to and what was your main reason for choosing UF?
I was accepted into the University of Florida, Florida State University, University of Miami, Stetson University, Florida Atlantic University and the University of North Florida. I decided to attend UF because it was reasonably close to home, and it is considered one of the premier universities in Florida.
When you look back at all you've done thus far, what is the first thing that comes to mind?
The first thing that comes to mind is my high school career. I imagine the various classes that I took, including the more challenging ones like AP Biology and AP Macroeconomics leading up to my success over them as Valedictorian.
What advice would you give a younger you?
Try not to procrastinate at the level that I do. Learning to not procrastinate at a young age would make completing homework from UF a lot simpler and more productive.
What do you miss most about your home state of New York? And what do you like best about Clermont?
I was born in Long Island but lived in Queens, NY, for two years. What I miss the most about Queens is the abundant amount of family members that I still have living there. What I like the most about Clermont would have to be the new friends that I have made while living in the area.
What was the biggest takeaway from participating in Take Stock in Children's Leaders for Life fellowship program?
Knowing that there was always someone that I could get help from, whether one of the various college success coaches or my mentor David Peck.
Take Stock in Children only awards six scholarships a year nationally. What did the scholarship mean to you?
It was one of the greatest accomplishments in my life. I am so grateful to have the Leaders for Life scholarship and award to remove the burden of college financial debt.
What would you most like to accomplish in your life?
Becoming a prominent leader in the business world so that I can support my family and ensure further success.
What is the best advice you've been given?
If you live life with a good heart and a pure mind, you will live a happy and prosperous life.
What are the top two words you'd use to describe yourself?
Ambitious and dedicated because I always pursue what I put my mind to, which has worked well for me. I am also competitive, which has assisted me in becoming valedictorian and getting my A.A. degree from Lake Sumter State College.
Inspiration?
My parents inspire me the most through their hard work and the sacrifices they have made. It is difficult to even fathom what they have gone through to be where they are now and to encourage me to be dedicated to anything that I put my mind to.
Real-life superpower?
Being tenacious. I am capable of working extremely well under high pressure. For example, I wrote a scholarship-winning essay 30 minutes before it was due at 12:00 am.
Hobbies?
Spending time with friends and family.
Pets?
A rabbit.
What is your favorite genre of music?
Soca because of my Guyanese heritage.
Favorite actor/actress?
Shah Rukh Khan (of My Name is Khan)
Favorite food?
Chicken Curry
Favorite subject in school?
Math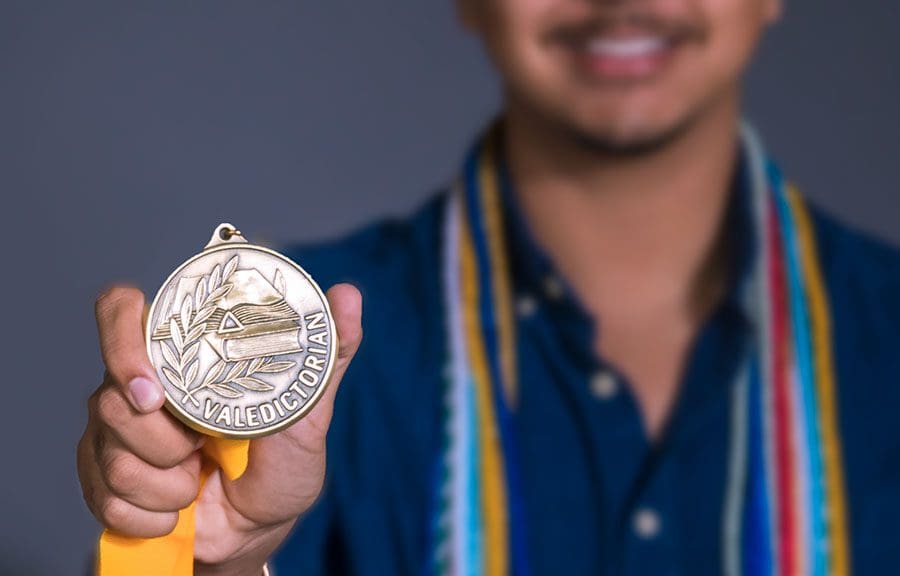 Originally from Nogales, Arizona, Roxanne worked in the customer service industry while writing independently for years. After moving to Florida in 1999, Roxanne eventually switched her career path to focus more on writing and went on to become an award-winning reporter for The Daily Commercial/South Lake Press newspapers for 16 years prior to coming on board with Akers Media as a staff writer in July 2020 – her dream job come true.
Share This Story!