Outstanding Student: MacArthur Harris III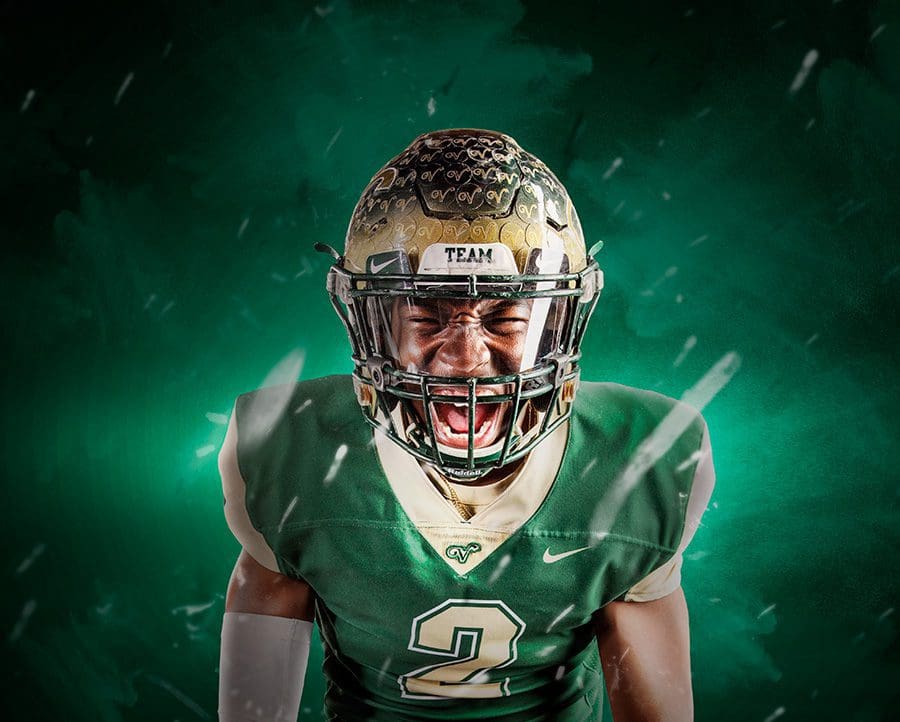 Junior at The Villages Charter High School

Born in Eustis, lives in Wildwood.
6-feet-2-inches, 200-pound quarterback.
First QB to lead school to 10-0 regular season; team finished 11-1.
Being scouted by Duke and Harvard universities, among others.
Father MacArthur II works in construction; mother Felicia is an RN.
What were your thoughts when the football season ended in the state playoffs? The hard work (for next year) starts now.
How do you handle the pressure? Pressure makes diamonds.
How would you describe yourself? Happy. I like to make others feel better; it boosts their self-confidence.
Influences in your life? When I was young, (my sport) was soccer until my dad showed me flag football. I immediately loved the game. My mom impressed me by hitting the books for her RN. Coach (Richard) Pettus and the others have taught the team how to respect ourselves and work together to achieve our goals.
Best advice? Listen, learn to be coachable, follow directions; it will take you a long way in life. Don't judge a book by its cover. Respect yourself and everyone around you.
What's important to you? God is first, then family, and having a good support system.
Goals? Making it to the NFL (National Football League), if not, then to become an orthopedic physician so I can still be in sports.
Favorite relaxation? I engineer and play music with friends. My granddad taught me to play guitar.
Favorite food? Chicken bacon croissants for breakfast; fruit for snacks.
Favorite color? I won't lie—it's pink; such a vibrant, happy color!
You have six older sisters. What about brothers? The entire football team are my brothers; the linemen are my BIG brothers!