Outstanding Student: Presli Sickels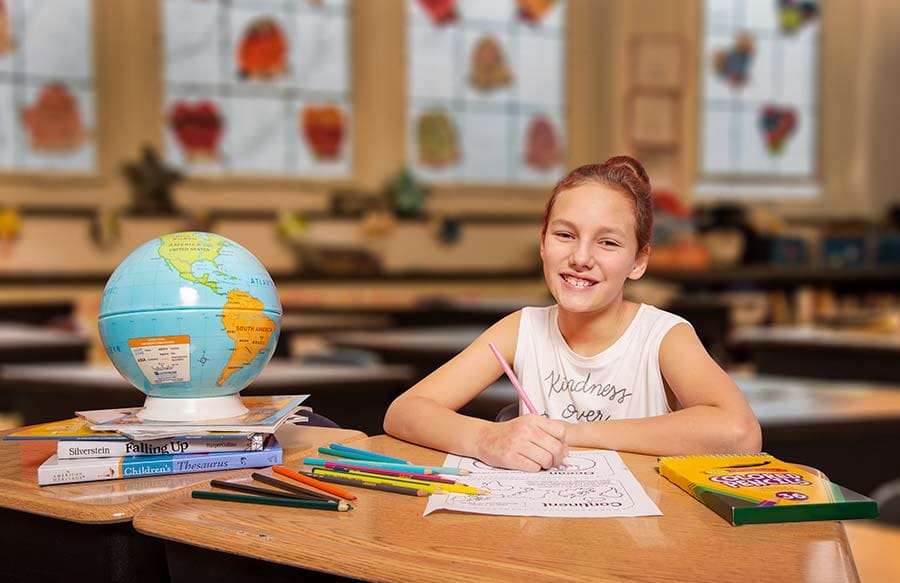 5th grader, Minneola Charter School
Vital Stats:
Started Kindness Kids project with $39 from piggybank.
Encourages classmates, parents to help cause through Facebook.
Selected this year as Disney Dreamer and Doer.
Named after Elvis Presley.
What inspired you to create Kindness Kids and distribute supplies to children in need? On Dec. 25, my Elf on the Shelf left me some coloring utensils and she said, "Color your world with kindness." And then two days later, I had the idea of Kindness Kids. I want to be kind, and each kid has their own little kit with coloring books, crayons, umbrellas, toothbrushes, and a few extra toys—stuffed animals, Barbies. Some of the kits have quotes: "Believe in yourself," "Don't stop what you're doing," "You're amazing."
How did you get started? Mom (Traci) noticed that at Winn-Dixie (on State Road 50) there were other people (New Beginnings nonprofit) giving out things to homeless people and needy people. A few Saturdays later, we went there with our own table with all of our supplies and stuff, ready to give it out to all those little kids (and adults). Some little kids would cry when they were sitting down and waiting, so I'd go grab something and run to them and say, "Here you go!"
Favorite Disney character? Stitch ("Lilo & Stitch"). He's funny. He's cute. He's sometimes really mischievous, like me sometimes.
Favorite TV show? Anything on Disney Channel. If it's on, I'll just lean back and watch.
Do you like Elvis? Yep. I don't know all of his songs, but I like Michael Jackson more. I actually learned "Beat It" when I was 2 or 3.
Favorite food? Cheeseburger from McDonald's.
Favorite movie? "Ready Player One."
Career goals? I want to be an imagineer (at Disney) or a dancer. I change all the time, but I've always wanted to be in entertainment.