Local Talent: Passionate painter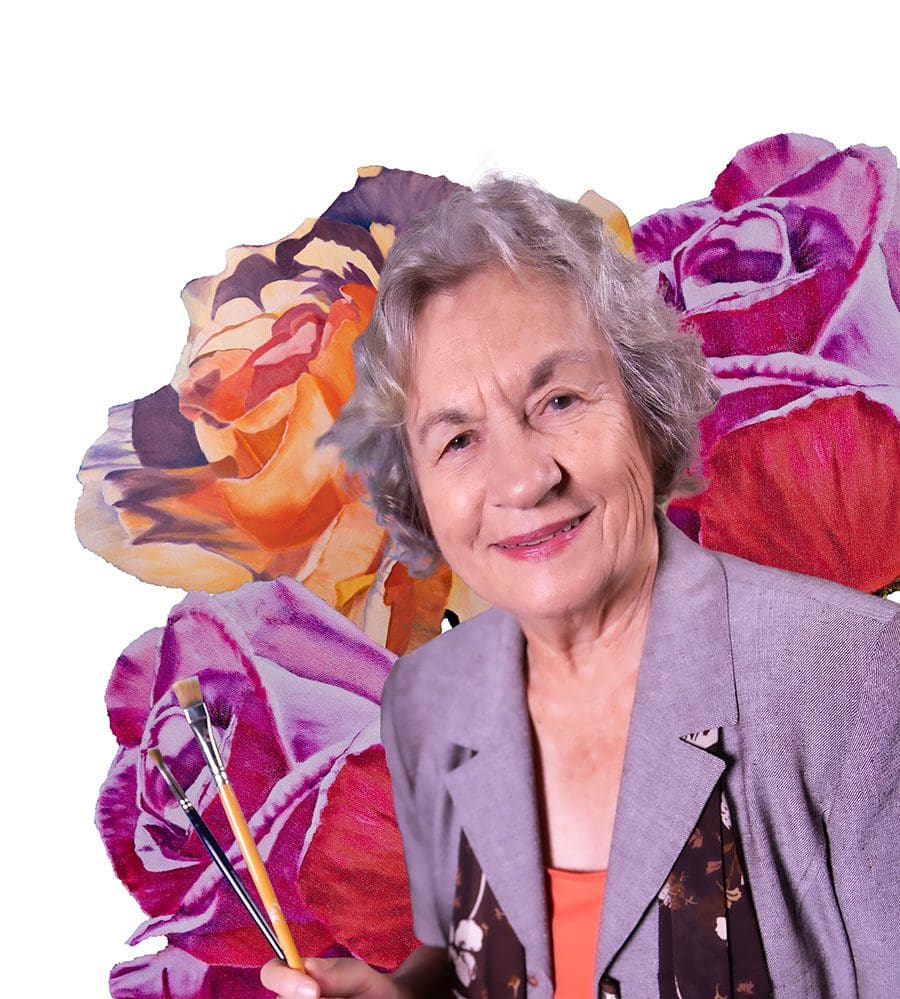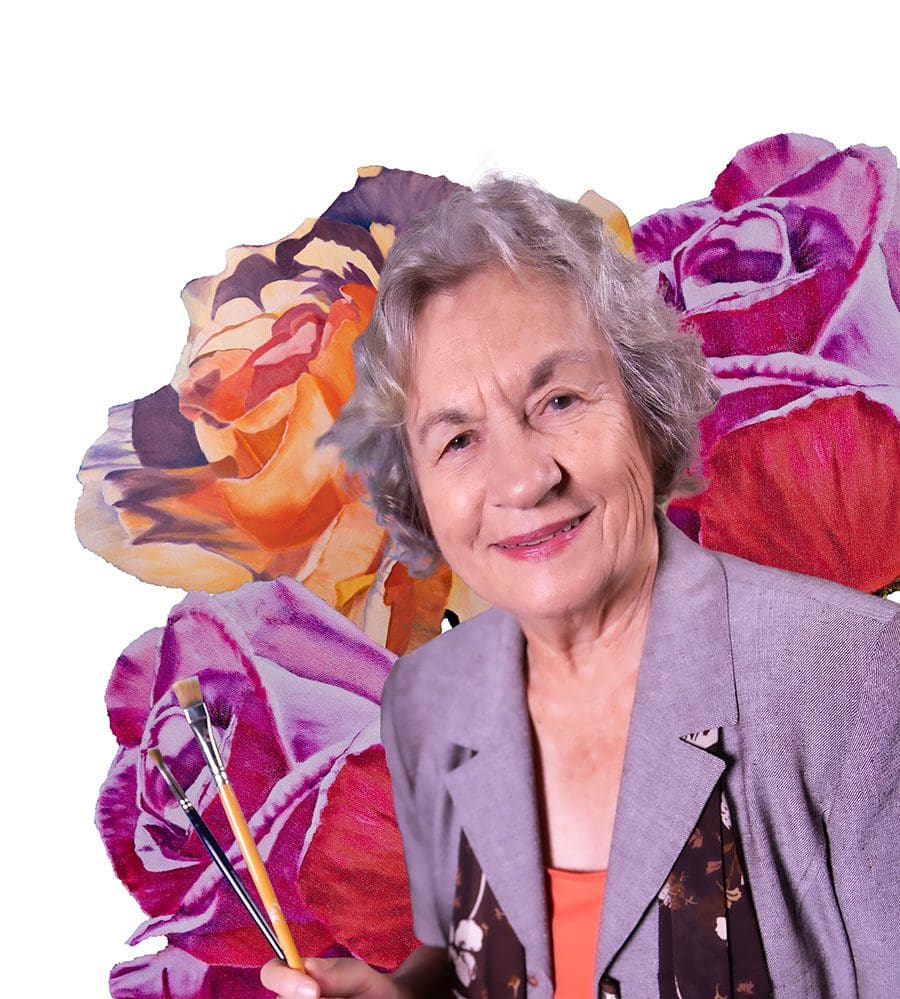 Florals, Florida waterways and mountains are favorites of artist Marjorie Dodrill. 
The walls of artist Marjorie Dodrill's Villages home resemble an art gallery, and it's easy to be drawn to the intricate detail in her scenic paintings and the rich colors in her floral pieces.
She also has 15 paintings exhibited at the Ancient Olive Gourmet and Art Gallery, 1111 Canal St., The Villages, where Marjorie is the resident artist. Her paintings provide an additional inviting ambience inside the shop filled with artisan olive oils, balsamic vinegars, and bath and beauty items.
Marjorie recalls her love for art was piqued at California State University, where the early childhood education graduate also took a few art classes. Her interest blossomed while touring European art galleries. Marjorie and her Air Force husband, Reg, and their two young children lived in England from 1966 to 1970.
She recalls being mesmerized seeing famous Dutch masters' works at The Hague in Holland. She also was thrilled in Paris touring the Louvre, the world's largest art museum.
"When we traveled to the Louvre, I remember my husband had our daughter on his shoulders as we walked through the galleries," Marjorie says. "Having the opportunity to see all the masters' works was so special."
Throughout her 29 years of teaching young children, Marjorie incorporated art appreciation in her classes. She also honed her art skills in workshops and art classes, and devoted time to paint during summer breaks and Christmas vacations.
"There is something magical about painting. It's an escape from time," Marjorie says. "Three or four hours goes by because you're so engrossed in what you're doing. You become in tune to the painting."
After retiring from teaching 20 years ago and living out West, she won prizes in national and regional art shows and was invited to exhibit her works in several California galleries.
"I had a solo show at the California State Capitol," she says, adding her paintings were displayed at the California Museum in Sacramento and her florals have been featured on California magazine covers.
Marjorie and her husband moved two years ago to The Villages, where she's pleased to be doing Florida landscapes and continuing her passion for painting. 
---
IF YOU GO
What: Open house with the artist. 
When: 2-5pm Nov. 16.
Where: Ancient Olive Gourmet and Art Gallery, 1111 Canal St., The Villages.
Originally from Anderson, Ind., Theresa worked for The Herald-Bulletin for many years. After experiencing a winter with 53 inches of snow, her late husband asked her to get a job in Florida, and they headed south. Well known in the area, Theresa worked with The Daily Sun and The Daily Commercial prior to joining Akers.
Share This Story!