Person of Interest: John Simpson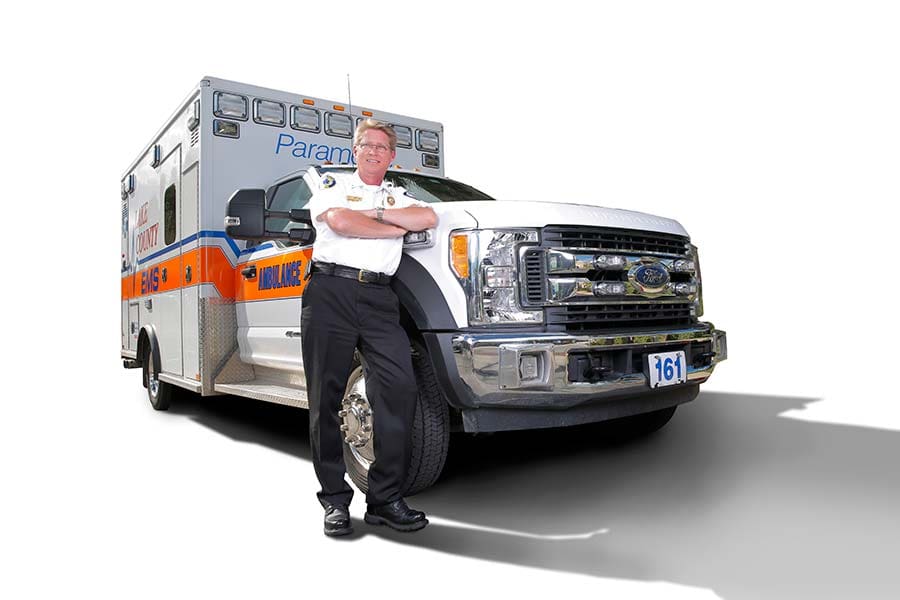 Deputy director, Lake County Office of EMS
Vital Stats:
Resides in Fruitland Park.
On the job 26 years with Lake County Emergency Medical Services.
Family: Wife, Teri; two daughters, Janie and Shannon; three granddaughters, Anna, Courtney, and Emma.
What I enjoy about my work: Every day is a new challenge, and I get to take on these challenges with some of the most amazing and talented people in the world of EMS.
Why I was motivated to go into this field: EMS provides a unique opportunity. It provides the opportunity to truly make a difference in someone's life every single day that you come to work.
My motto: You can do anything once. This really speaks to my belief that we are the culmination of our decisions and actions. Our decisions and actions not only build our character but define us as a person.
I spend free time: Exploring. Whether it's a theme park, museum, beach, hiking trail, or winding road, I just like to wander and experience.
What I enjoy most about Lake County: Even with all of the growth, Lake County still has a hometown feel.
One word that describes me: Dedicated.
My hero: My father. He was the most honorable and patient person I have known. He always looked out for others and did what he felt was right.
Best advice ever given: You're only going to go through this life once. Enjoy it and try to leave the world a little bit better than you found it.
Guilty food pleasure: Just about anything fried.
Pet peeve: Complaining without providing solutions.
What I would take with me on a deserted island: A boat. Sooner or later, I would tire of the solitude and want to leave.
Favorite hobbies: Camping, hiking, and cycling.
On my bucket list: Circumnavigation cruise of South America.