Person of Interest: Mariah Wallis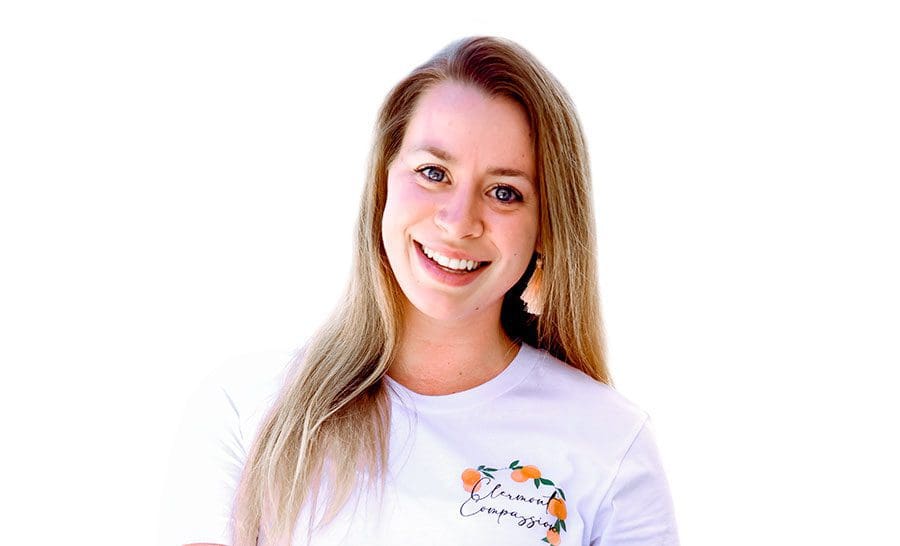 Founder of Clermont Compassion strives to give back.
Photos: Anthony Rao
Vital Stats
22 years old.

Sixth-generation Clermont resident.
Graduated from Valencia College with a degree in baking and pastry management.
---
Tell me about Clermont Compassion: Every month, Clermont Compassion focuses on a new group, organization or cause to give back to within our community. I share our projects through social media platforms for community awareness and support. We collect any physical or monetary donations throughout the month.
What inspired you to start this organization? I have always been a proud Clermont resident with a passion for my community. I faced some challenges in 2019 after falling out of love with my career path, sending my brother off to the Marine Corps and having a financially rough year. I knew I needed something positive in my life that held me accountable. In January 2020, Clermont Compassion was created and has truly blessed my life since.
What about giving to others makes you smile most? Growing up, Christmas was my favorite time of the year. Of course, we all love to open presents, but the most exciting part for me is watching my loved ones open their gifts. With Clermont Compassion I get to experience that feeling every month. Getting to meet the individuals involved in the groups or organizations we give to and seeing their surprised faces is what makes me smile the most.
Favorite pastime? Adding to my Pinterest boards. Especially crafting and cooking pins.
Name something you collect: I started collecting postcards at a young age from wherever I traveled with my family.
Pets: An adorable 1-year-old black lab named Lincoln.




Name a person in your life who has inspired you and how: As cliché as it sounds, my mom is one of the most inspirational people in my life. She has always taught me to work hard for what I want, to always wear a smile and to look for the positive in life. She would do anything for the ones she loves and never backs down from a challenge. My mom is incredibly strong, loving and loyal. I'm blessed to have been raised by such an amazing woman.
Guilty pleasures? Any and all things dessert.
Name one thing on your bucket list: To eat at a 3-star Michelin restaurant.
Name one word that best describes you: Passionate.
You had me at: Sushi.
Words to live by: Take time to do what makes your soul happy.
Originally from Nogales, Arizona, Roxanne worked in the customer service industry while writing independently for years. After moving to Florida in 1999, Roxanne eventually switched her career path to focus more on writing and went on to become an award-winning reporter for The Daily Commercial/South Lake Press newspapers for 16 years prior to coming on board with Akers Media as a staff writer in July 2020 – her dream job come true.
Share This Story!