Person of Interest: Marie Rich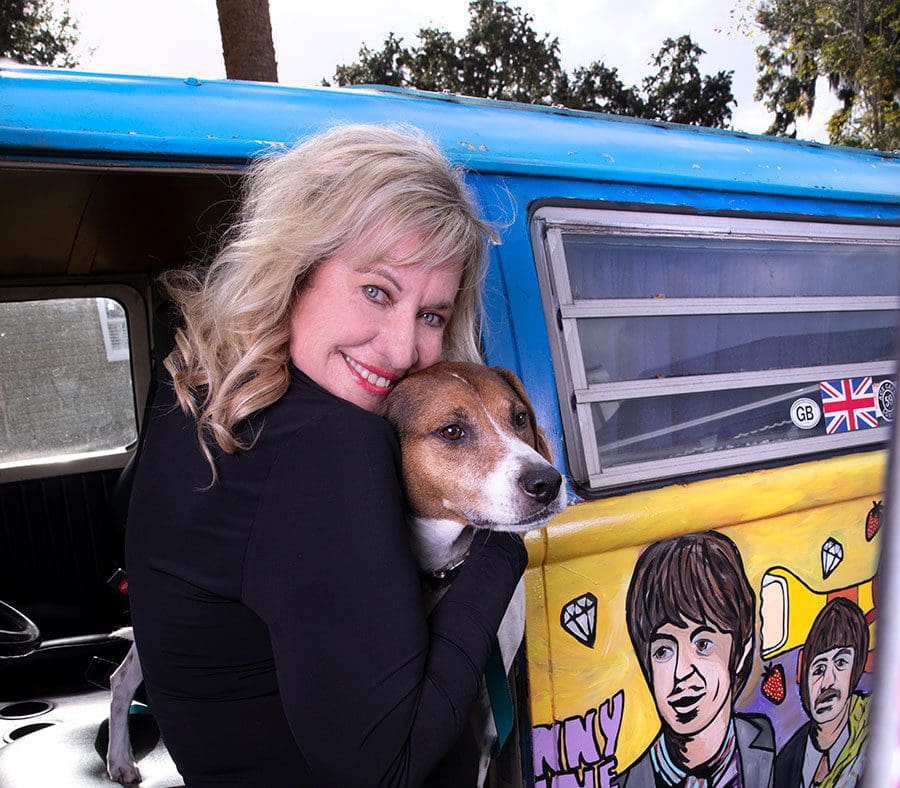 Realtor, animal lover—and hippie.
Vital Stats
Realtor with RE/MAX Premier Realty, Mount Dora.
Founder of Rich Critter Foundation.
Pets: One dog, seven cats.
Waitressed for 28 years.
Best part of job? I know this sounds so cliché, but it's helping the people. It's really about helping a buyer get their dream home or someone selling their home and they're happy because they're going to move on to something else. And I just love it.
What does the Rich Critter Foundation do? We spay and neuter. I've raised money for people who can't afford to get their dog or cat to a vet. On the second Friday of each month, I take my hippie bus, 1970 VW bus, to the Magical Meat Boutique in Mount Dora, and it's called Vittles for Critters fundraiser. If you bring pet food for dogs or cats, then you get a free drink. Then I bring all the food to Lake Cares food pantry.
What's the story behind the hippie bus? I've always wanted a VW bus, and over in Orlando, this hippie bus was for sale on a Thanksgiving weekend four years ago. It was painted similar to now (with '60s rock stars). I had the same artist redo some of it. The Who was where the Beatles are, and I didn't like the Who—not as good as the Beatles. That bus just brings smiles.
Celebrity crush? Paul McCartney. I actually saw Paul McCartney in May and I was in the second row and I had a sign that looked just like the hippie bus. I put some lights around it, and it said, "Baby, sign my bus." And you know what? Paul McCartney looked at me and read my sign.
Words to describe you: Enthusiastic, passionate, optimistic, confident.
Pet peeve: When people don't answer their phone. I can't stand it. And then they'll text. Like, hello? Can't you just answer the phone? The reason I'm successful is I answer my phone.