Person of Interest: Michael Rankin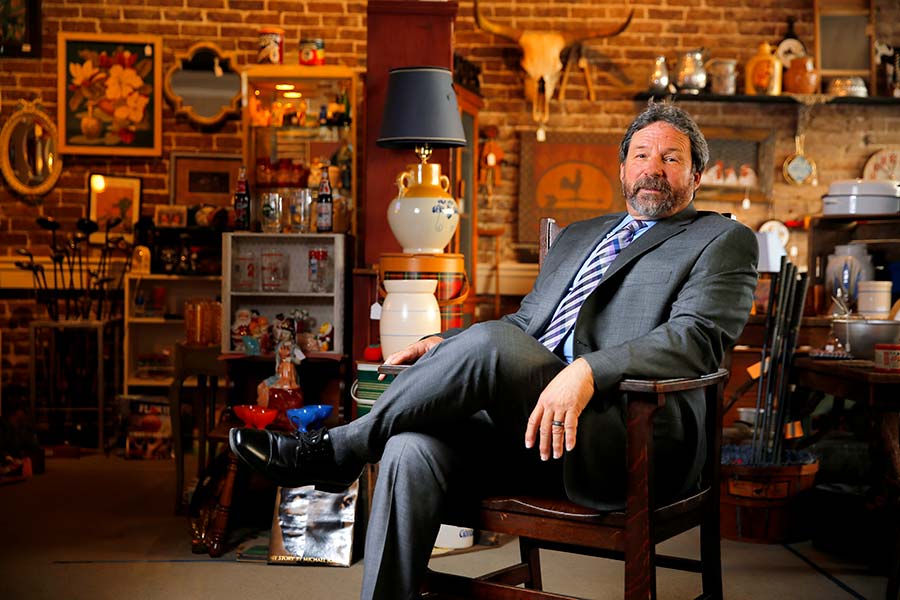 Leesburg Deputy City Manager/Economic and Community Services
Vital stats:
Michael and his wife Kristi, who works for Ro-Mac, made a commitment last June to keep Main Street Antiques open in downtown Leesburg. The pair will celebrate three years of marriage in August.
We see Main Street Antiques as: An opportunity to invest in the community who supports us.
What it takes to juggle the business and full-time jobs: Anything difficult requires the talents of a juggler and the support of a great family.
What excites me about Leesburg: Working with individuals who are committed to improving the quality of life for our residents and visitors.
My hero: I have many. Will start with our incredible city staff who work for the citizens of Leesburg.
What I love most: My wonderful wife and partner Kristi and a sense I am a small part of helping our community.
Best advice ever been given: Set your goals high and don't stop till you get there. Credit my success to: Anyone crazy enough to believe in me with that chance to grab ahold of the gold ring.
My favorite food: Sushi. Pet peeve: "This is the way we always do it."
One word that best describes me: Industrious.
Favorite quote: "What we do for ourselves dies with us. What we do for others and the world remains and is immortal."