Person of Interest: Rob Price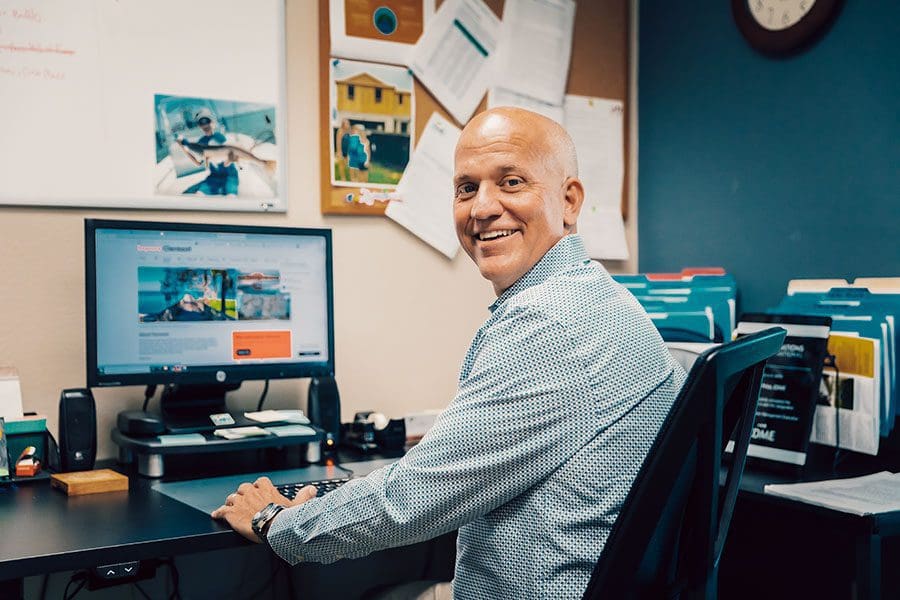 New Visit Lake director wants county to be a place where tourism comes naturally.
Photos: Douglas Tyler
Vital stats
Started as director of Visit Lake on Aug. 17.
Previously was director of tourism development for Visit Tampa Bay.
Certified Destination Marketing Executive (CDME).
Rob and wife Lisa have two children: Ryan, 10, and Jacob, 7.
---
Before applying for your current position, had you visited Lake County? I used to be an avid triathlete and cyclist and competed in various racing events in Clermont. That was my exposure to the county up to taking the job. I was blown away by the hills. I had no idea that anywhere in the state had this type of typography. It felt more like South Carolina or the foothills of Georgia.
You haven't been in Lake County very long. What do you like about it? The outdoors and small-town feel. I also have two children, and I think Lake County is a great place to raise a family. We moved from St. Petersburg, so we enjoy the slower pace, less congestion and more open spaces.
How do you plan on getting people to visit Lake County? I'm working with other tourist offices in surrounding counties to take a much more collaborative approach. We're stronger together than if we go out in the marketplace alone. We can have a louder voice promoting the entire region. Fortunately for Lake County, we're within close proximity to Orlando, so we need to market effectively and get the millions of tourists there to add on a day and come to Lake and see everything we have to offer.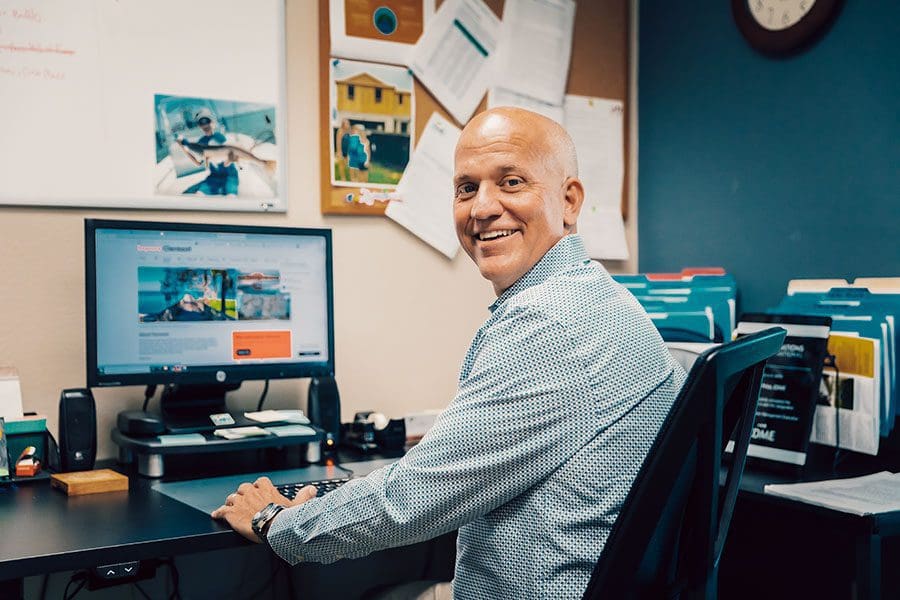 Indeed, you'd think those Orlando tourists would like to escape the big crowds and hustle and bustle of the city, right? Yes. Research shows that visitors to Orlando theme parks have visited Lake County multiple times. They enjoy our great lakes, our outdoor trails, our camping and fishing opportunities.
Speaking of Lake County's vast outdoor opportunities, have you been able to get outside and explore the county since moving here in August? My family has hiked at Lake Louisa State Park, and we've also visited the downtown areas of Leesburg and Mount Dora. We pick different destinations to go to in Lake County so we can learn all the different facets. Lake County is such a big place and is different from town to town.
Who's someone in the tourism industry you admire? DT Minich, who is CEO of Visit Kissimmee. I worked closely with him in my previous position. I admired his leadership style, how he treats people and how he's open to new ideas.
Guilty pleasure: I probably watch too much sports. I can happily watch football all day on Saturday and Sunday. I'm a huge Tampa Bay Buccaneer fan.
If you could have dinner with one person, whom would it be? Warren Buffet. He's one of the world's most famous investors. I'd love to pick his brain about his strategies and how he has navigated business through ups and downs.
Pet peeve: People being late. I'm a very punctual person.
Tell me something about yourself that few others know. I was a bartender at The Hurricane [Seafood] Restaurant in Pass-a-Grille Beach in Florida. That's how I started in the hospitality industry. I was a bartender for two years.
Could you still do bartending? No. I could keep up with the pace of it, but I don't remember what any of the actual mixes are. Back in those days, we used little index cards with drink recipes.
What do you enjoy most about being a father? Passing on my knowledge. Sharing some of the skills that my dad taught me. I love getting them involved in activities I did as a boy.
Favorite food: Barbecue or Mexican.
Akers Media Group's James Combs has been a staff writer for several local publications since August 2000. He has had the privilege of interviewing some of Lake County's many fascinating residents—from innovative business owners to heroic war veterans—and bringing their stories to life. A resident of Lake County since 1986, James recently embarked on a journey to lead a healthier lifestyle. He has lost 60 pounds and walks nearly five miles a day. In his spare time, he enjoys target shooting, skeet shooting and watching his beloved Kentucky Wildcats!
Share This Story!