Poster for 43rd annual Leesburg Art Fest unveiled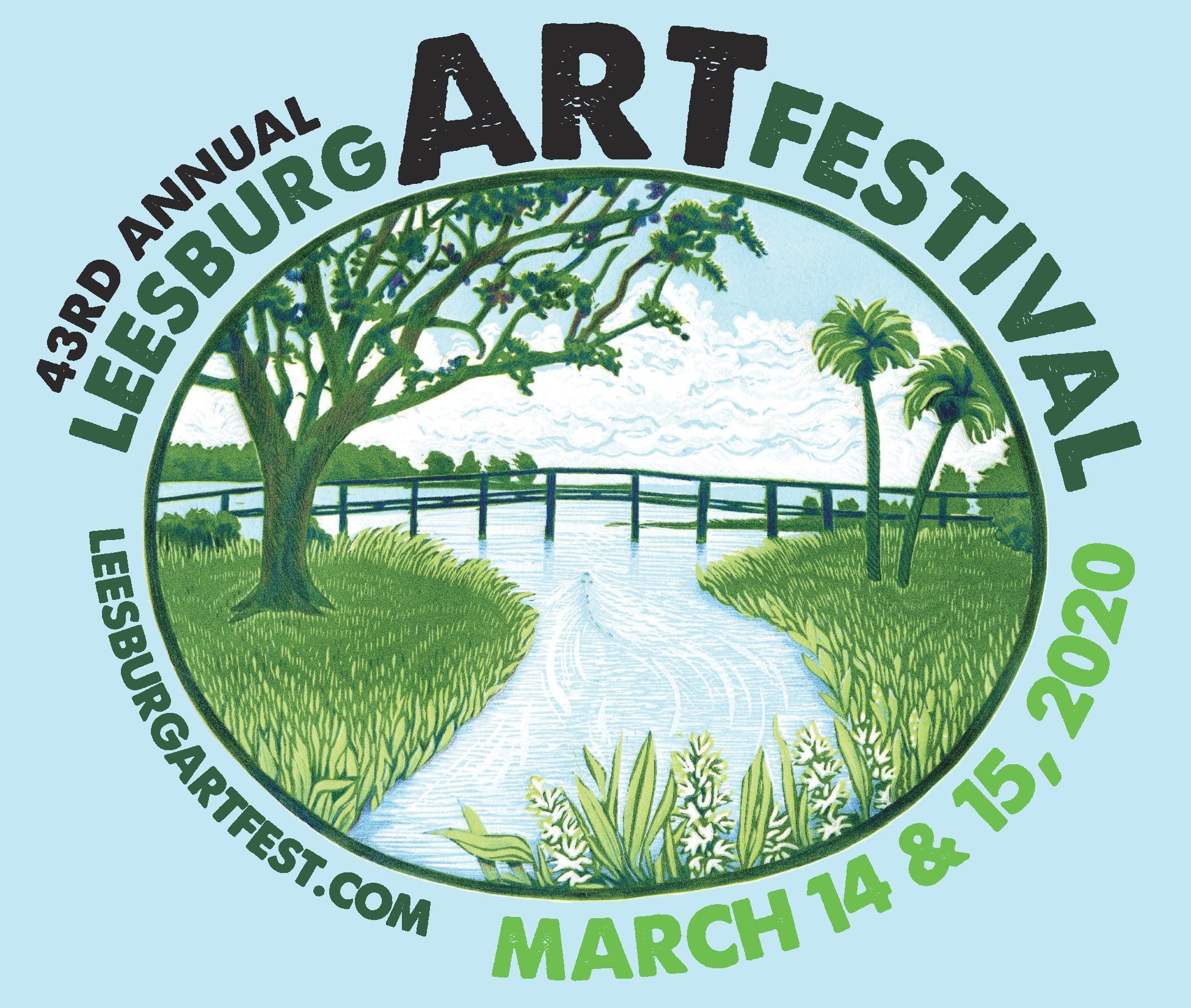 Eustis artist Jennifer Harper used relief printmaking to create the poster art for the upcoming Leesburg Art Fest and she wants aspiring artists to join her to make their own creations.
The poster, which captures the natural beauty of Leesburg's Venetian Gardens along Lake Harris, will advertise the Art Fest and be available for purchase during the event from 10am-4pm March 14-15 on Main Street downtown.
The artist's Harper Printmaking Studio is offering a "call to artists" to participate in workshops where they'll create their own individual or collaborative printmaking pieces, a news release states. Participants can choose from among three sizes of plates for carving. The pieces will be printed by a steamroller at the Little/Big Print Event on Saturday, March 14, and displayed at the festival.
Jennifer made quite an impression when she debuted her Little/Big Print steamroller creations at the 2019 Leesburg Art Fest. The prints are made by carving intricately patterned relief plates out of wood and then printing the designs on canvas and paper using an industrial steamroller.
"I am honored to be asked to create the poster art," Jennifer says in the release. "Last year was the first time we participated in the Leesburg Art Fest, and it exposed many attendees to printmaking for the first time."
Since opening Harper Printmaking Studio in 2012, Jennifer has created many works of art from different media using the ancient form of block printing. She also hosts classes for anyone to learn and create their own artwork using the process at her studio.
"Harper Printmaking Studio's participation in the Leesburg Art Fest is a prime example of our mission at work," says Maria Stefanovic, executive director of the Leesburg Center for the Arts, the festival organizer. "The event poster artwork will be a beautiful representation of our community. Additionally, her efforts to engage the community in learning and creating their own works of art lends to our goal of providing education, awareness and opportunities to artists, creatives and art patrons."
To participate in the Little/Big Print class or for information about the fest, visit leesburgartfest.com.