Que Syrah, Shiraz… What will your wine be?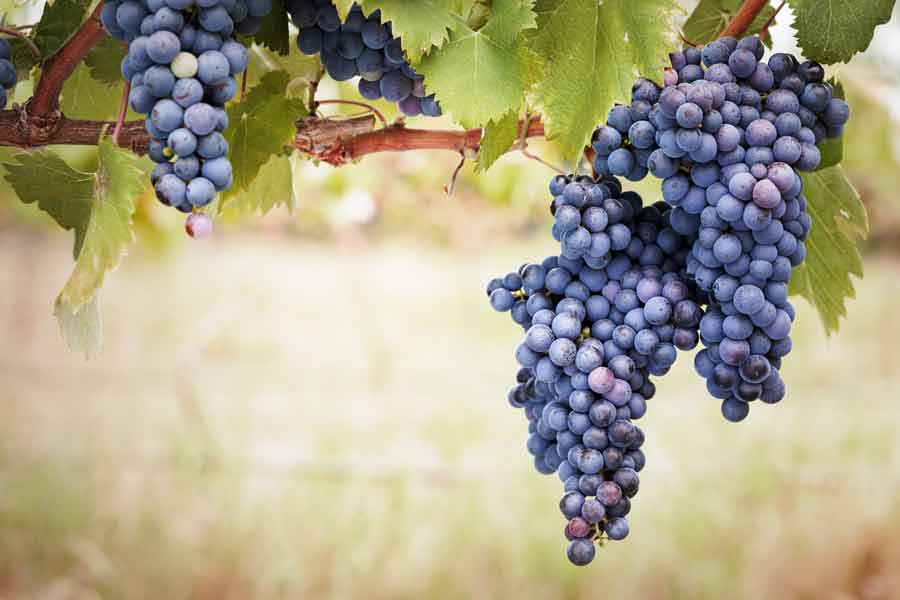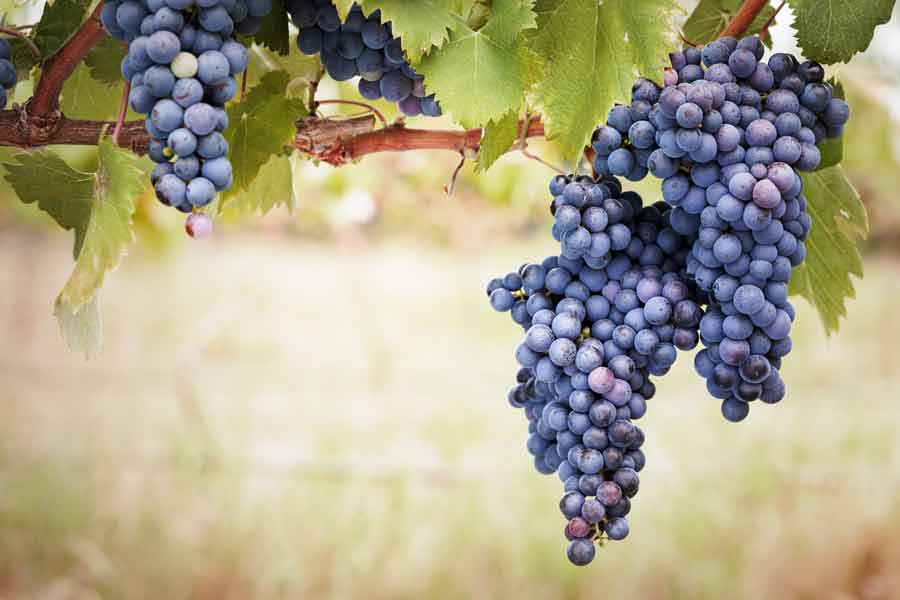 Whether you choose a French or American Syrah or an Australian or South African Shiraz, you will find a lot of similarities in the wines produced from this hardy and popular grape. But you'll also find some mouth-puckering differences.
---
What will your wine be when you serve your favorite pot roast recipe or a hearty leg of lamb? A Syrah or a Shiraz?  Either way, the meat's flavors will be enhanced by a varietal that wine critics have described as elegant, noble, fashionable, or manly like a rustic cowboy.
Besides all the contradictory descriptions, this varietal has a proliferation of names. If you buy a bottle that says Syrah, the wine most likely is from cool to moderate climates in the U.S., Europe, or South America. If the bottle says Shiraz, the wine is from the warmer climates of Australia's Barossa Valley or South Africa's Paarl Valley. No matter what the label says, however, Syrah grapes lay claim to Hermitage—the famous northern Rhone appellation in France.
DNA tests at the University of California-Davis verified the grapes were the offspring of two obscure vines from southeast France.  Climate plays a large part in the tastes of this varietal. In cool and medium climate regions—like Washington State—the wine has notes of mint, eucalyptus, and black pepper. The tannins are often bigger, creating rich, dark wines. Australia's and South Africa's warmer climates produce fruit-forward wines with less tannic flavors but higher alcohol content. Tasters often get notes of licorice.
Prices of Syrah vary greatly as well. Wine Spectator magazine recently listed a Penfolds Shiraz South Australia Grange 2010 for $850. Although the wine received a rating of 98 out of 100, only a handful of people could afford that price tag. In the same review, several of the highly rated Syrah/Shiraz wines were more than $200 a bottle. At the other end of the spectrum, several top-value Shirazes were less than $20.
The best way to learn if you prefer Shiraz or Syrah is a side-by-side tasting.  I recently tried several Syrah/Shiraz wines from around the world, and I definitely came away with a clearer understanding that climate and winemaking styles make the same grape truly distinctive.
---
Syrah/Shiraz from Around the World:

2010 Domaine Michel Poinard
Crozes-Hermitage, France
This biodynamic Syrah blend is considered a"junior" version of Hermitage, often called the Rhone Valley's "manliest" wine. It has less concentration and aging potential but it costs much less. It's a robust, full-flavored "Old World" wine that wine guru Hugh Johnson says is ideal for grilled foods and parties. $24.

2011 d'Arenberg "The Footbolt" Shiraz
Barossa Valley, Australia
This very dark wine honors racehorse owner Joseph Osborn and his winning horse. With lots of intense fruit flavors and mouth-puckering tannins, this wine was not my favorite during a recent tasting because I thought the alcohol was overpowering. I was in the minority, however, because four of the five other tasters loved it and voted it the best of the night. $19.99

2012 Jemrose Syrah
Cardiac Hill Vineyard, Sonoma County
This California Syrah certainly got my heart pumping with its rich plum flavors and earthiness. Cardiac Hill is a steep, rocky hillside that challenges the vines as well as those who climb it, say the winemakers. The tannins and acidity were well balanced, but the price makes it a special occasion wine for most people. $34.99

2014 "The Pundit" Syrah
Washington State
This Syrah-dominant blend is a collaboration between winemakers from Chateau St. Michelle in Columbia Valley and France's Michel Gassier of the Rhone Valley. It's smooth—a little sweeter—than the wines made with 100-percent Syrah grapes. $27.99.

Note: Prices can vary depending on retailer.
---
THE GRAPE
Syrah is a dark-skinned grape variety grown throughout the world and used primarily to produce medium-to-full bodied wines. Climate where the grapes are grown greatly affects the style and flavor. In moderate climates—like France's northern Rhone Valley and Walla Walla, Washington—the wines tend to have high levels of tannins with blackberry, mint, and black pepper flavors. In hotter climates—like Australia's Barossa Valley—the wines have softer tannins and spicy notes of licorice and anise.
PAIRING SUGGESTIONS
Lamb, Game meats,
Sirloin steak (grilled),
Parmigiano-Reggiano cheese
---