Realtors give back to local organizations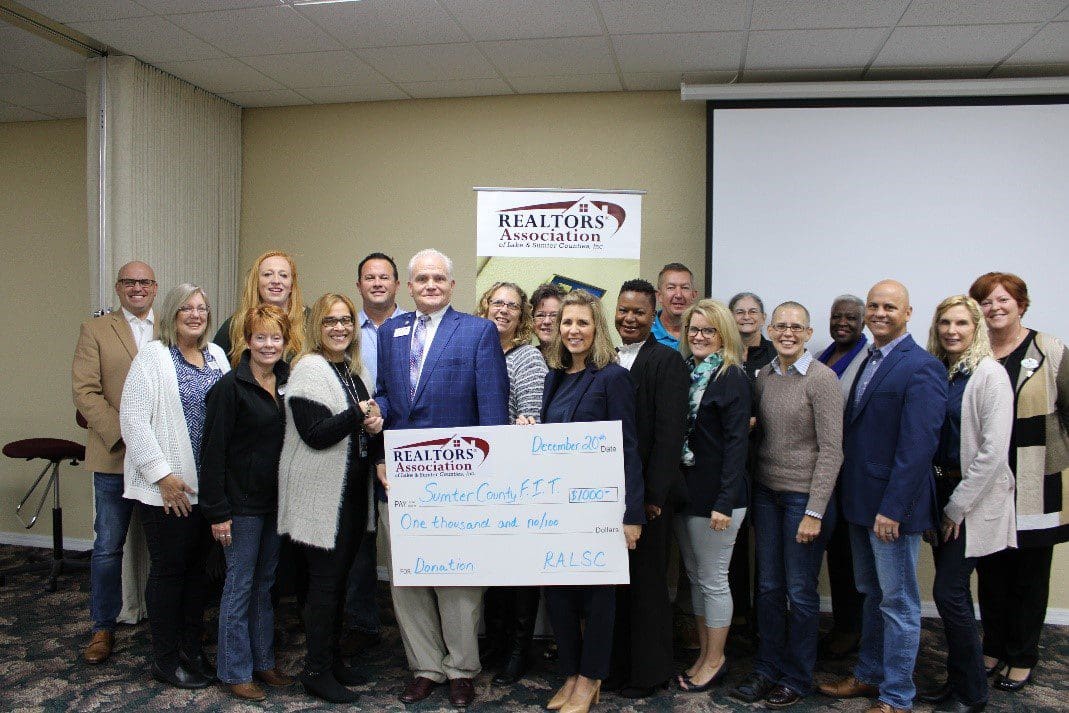 Thanks to the generosity of its members, the Realtors Association of Lake & Sumter Counties (RALSC) gave $1,000 each to the Families in Transition (FIT) and Forward Paths Foundation for Lake & Sumter Counties.
The Families in Transition program ensures homeless children and youth have equal access to education. Forward Paths supports homeless youths aging out of foster care by providing them with housing, transportation, job skills and other necessary services.
The checks were presented on Dec. 19, and the donations came from RALSC members who value giving back to the community, a news release states. The organization currently has more than 2,300 members.
Akers Media Group's James Combs has been a staff writer for several local publications since August 2000. He has had the privilege of interviewing some of Lake County's many fascinating residents—from innovative business owners to heroic war veterans—and bringing their stories to life. A resident of Lake County since 1986, James recently embarked on a journey to lead a healthier lifestyle. He has lost 60 pounds and walks nearly five miles a day. In his spare time, he enjoys target shooting, skeet shooting and watching his beloved Kentucky Wildcats!
Share This Story!