Rod and Jason Reisman – Eustis Roofing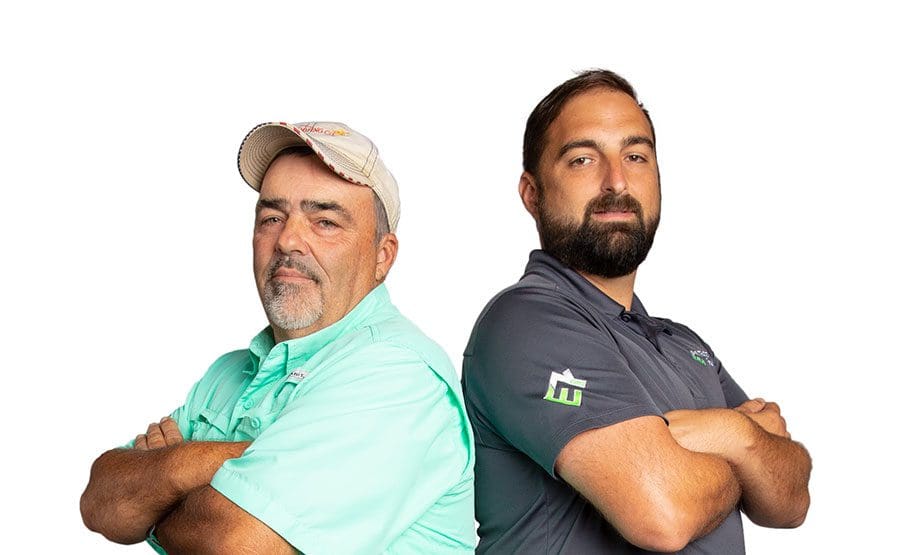 Q: What are the advantages of a metal roof and using an established company?
A: Metal roofs have become a popular roof system! There are many factors that come into play when considering a metal roof on your home. One of the biggest pros of metal roofing is the energy savings, attractiveness and lifetime protection of your home. Once a metal roof is installed on your home, if done properly, you will never have to replace it whereas shingles usually must be replaced approximately every 12-25 years.
If you're considering installing a metal roof, it's important to hire a professional company with knowledge and who has the mindset of building a lifetime roof. When working with Eustis Roofing one of the biggest parts of the equation are the people who install the roof and their quality craftsmanship as well as the proper equipment that has current and expanding technology behind it. Eustis Roofing Company has a metal forming machine. The metal is brought in as a coil, loaded onto the machine and formed to the specifics of the roof we're installing on. Eustis Roofing also has a high-performance CNC Machine in house. This machine gives us the capability to form, bend and fold customized metal flashings and detail work with high accuracy and excellent consistency. This machine is computer controlled to automate and monitor the movements of the machine with incredible accuracy. Metal flashings are a huge factor in any roof system. Eustis Roofing can make flashing to fit most any architectural design.
Another component to make a lifetime roof is the inspection and preparation of the home's decking, underlayment, the fasteners used and gauge and finish of the metal panel. Proper decking is key. Any wood that may be rotten or compromised with not grip a fastener to hold the metal securely to the roof. Over time the screw will back right up out of the panel with a leak potential imminent. A proper underlayment is a High-Temp PolySeal designed to provide metal roofs a resilient barrier against UV deterioration and moisture issues. It retains exceptional thermal stability under intense heat. This underlayment prevents unwanted moisture entry because it seals to the substrate and around penetrations. Proper fasteners are also key. Premium wood binder screws designed with a helmet to cover the neoprene protecting from the sun's harsh rays. Finally, the gauge of the metal is key. The lower the # of the gauge, the higher the strength. 24 Ga. Is heavy, 26 med and 29 extremely light (usually used on barn structures, not recommended for residential roofing).
Eustis Roofing specializes in all types of roof installations, delivers expert craftmanship and stands behind all work. We've been serving Lake County and surrounding areas for 61 years!
---
352.343.4240
EustisRoofing.com
Hours: 8am-5pm Monday-Friday