saigon fusion: saigon meets mount dora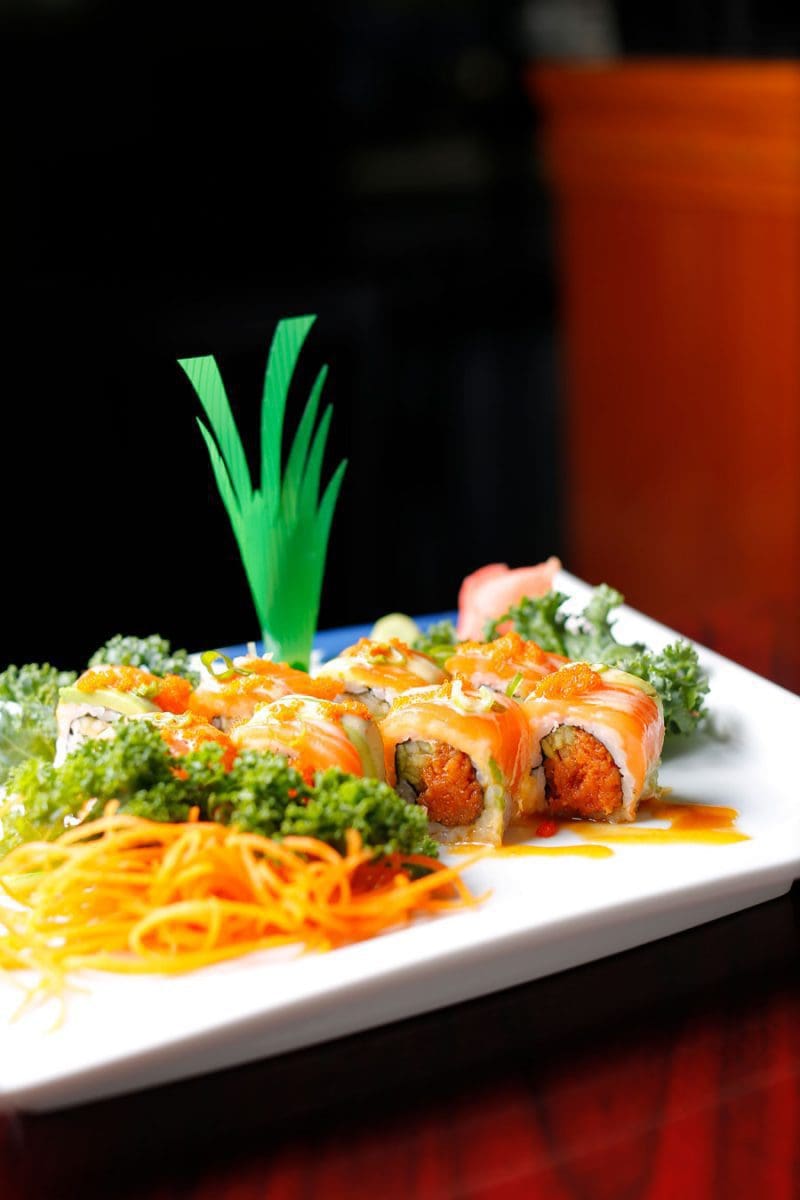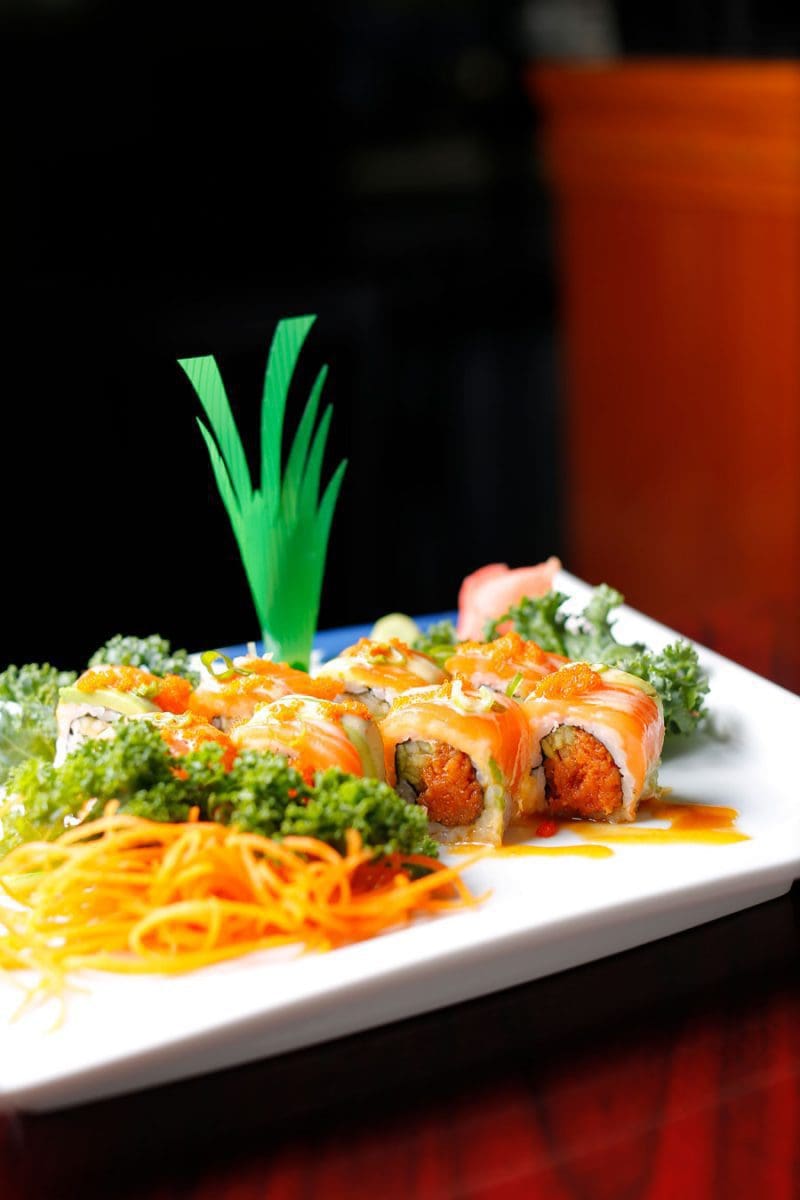 ---
Story: debbi kiddy photos: fred lopez
---
Mount Dora now has a great place to enjoy authentic Japanese and Vietnamese cuisine. Saigon Fusion, conveniently located at 16700 U.S. Highway 441, offers a variety of quality Asian dishes including pho, hibachi, and sushi. My daughter, grandson, and I decided to have dinner here after working up an appetite with a morning of shopping. We were not disappointed.
We arrived mid-lunch hour and were seated quickly with no waiting at one of the many tables beneath a beautiful chandelier. The décor is upscale and inviting. Upon entering, we were greeted warmly and provided menus from our server, Sandy. The menu is quite extensive, so we took a while deciding which dishes appealed to us. My daughter had the greatest difficulty, as she wanted sushi, and there were many delicious options.
We began our meal with Garlic Wings and Fried Gyoza. The appetizers came out soon after our order. The wings were seasoned with just the right amount of garlic, and we all agreed the pork dumplings (Gyoza) were tender and tasty.
My grandson, Kelly, is a picky eater, as are many children. He chose the noodles with a scrambled egg. He heartily scooped them up, enjoying every mouthful.
The sushi was fresh and delicious—the Mt. Fuji Roll and the Ninja Roll were great, and the salmon and tuna seasoned perfectly and colorfully presented—just the way you want your sushi—accompanied by wasabi and soy sauce.
Of the many options on the lunch menu, I chose the Hibachi sirloin steak and shrimp combination, which included fried rice, noodles, mixed vegetable, onion soup, and salad with ginger dressing. My salad was served with the appetizers, giving me ample time to finish before the main meal arrived. The full-flavored soup was excellent. Both dishes were small portions, and left room for the main meal. The rice and noodles were both tender and complemented the delicate shrimp and cooked-to-order sirloin steak.
If you are in the mood for great Asian food with reasonable prices and friendly and attentive service, visit Saigon Fusion-it is sure to please!
---
Saigon Fusion
16700 U S 441 Mount Dora
352. 800.4052