Sailing through the 'heart of Islam'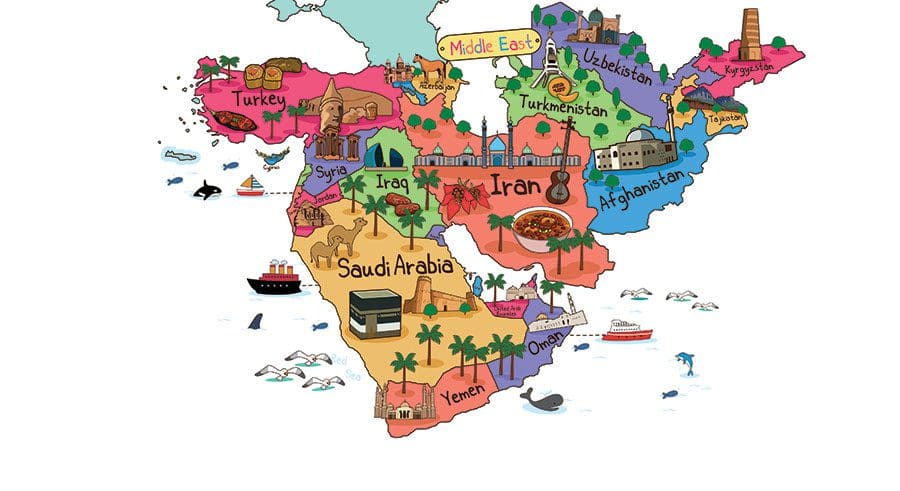 Traveling to hot spots can be safe if you find the right 'seam.'
Story: Joe Angione
Friends who know our travel history sometimes think my wife and I are missing the "fear gene," or maybe even have a death wish. Often, we go to places that they'd never go near, fearing that terrorists would be waiting to do them harm, even take their lives.
We gave these shocked friends their usual feelings of dread for us when, in late November through Dec. 19, we sailed through the "heart of Islam," better known as the Red Sea, Gulf of Oman, the Strait of Hormuz and the Persian Gulf. These are contested waterways separating Middle Eastern nations, including Saudi Arabia, Egypt, Oman, Jordan and the United Arab Emirates, from Iranian incursions. Iran lies only about 70 miles away from these countries and sitting right next to Iran is war-ravaged Iraq.
Experienced travelers learn that timing is everything. Sometimes, you're risking your life to be in a hostile part of the world; then there are "seams" in time when the situation in a dangerous region is calm and peaceful. It was during our 22 days in the Middle East that we had hit one of those seams. Everywhere we went, we met no hostiles, we were not badly treated, we were not tracked by pirates who often terrorize these waters and we saw no enemy warships.
The media wants you to believe the Strait of Hormuz—through which 70 percent of Middle Eastern oil travels to market—could become a "death trap" should Iran punish the West by blockading the strait. But the strait is so wide, it would be a tall order for Iran's small, weak navy to accomplish a successful blockade. In the strait's broad expanse of water, it's difficult to locate any warships, even any commercial shipping. Besides, our Abraham Lincoln carrier strike force patrols the strait at all times.
In every Middle Eastern country we visited, we felt as safe as we are here in The Villages. But peaceful "seams" in time can quickly change. Two weeks later, the Russians, Chinese and Iranians held naval exercises in the Gulf of Oman. Iranian missiles and rebel forces struck U.S. facilities. President Trump executed Iran's top general, and Iran threatened revenge on U.S. personnel in the region.
Travelers must always assess risk wherever they go. The State Department will help. If it doesn't tell you not to go, then take the trip. Be cautious, but also be adventuresome.