Outstanding Student: Samantha Sapp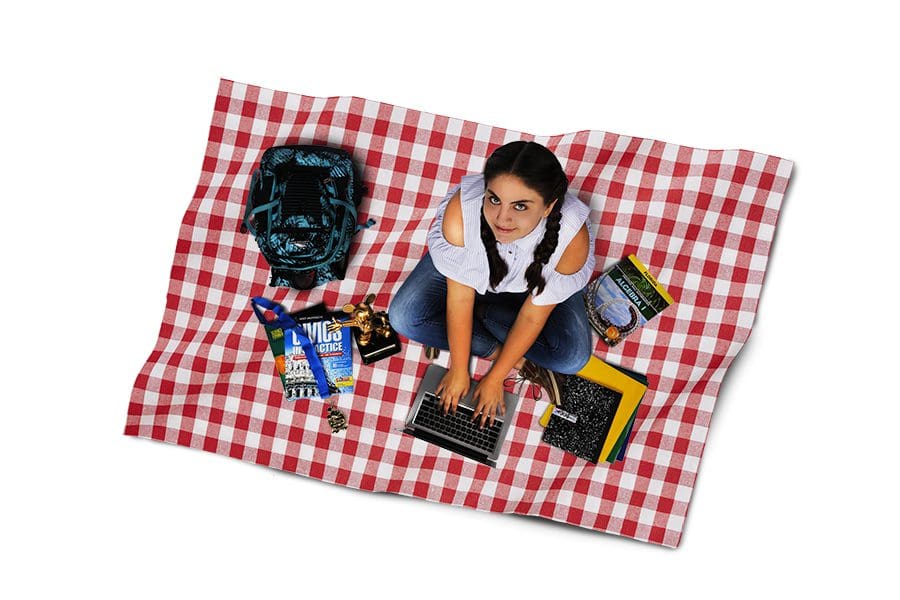 Age: 14 // Freshman at Lake Prep School
Vital Stats:
Daughter of Ryan and Cindy Sapp of Clermont
GPA: 4.0
Nominated twice for Disney Dreamer and Doer in fifth and eighth grades; chosen Lake County's Shining Star.
I do community service because: I like helping others. I like to see the smiles on people's faces. It gives me personal gratitude.
My favorite project: Over the past summer, handing out bags filled with food to children who usually got free or reduced-price lunches at school.
One word that describes me: Energetic.
Favorite food: Pickles.
Favorite movie: "The Sound of Music."
Hobbies: Dancing, singing, and playing with my two dogs.
Biggest influence in my life: My grandmother.
Pet peeve: I absolutely cannot stand people who smoke.
What I enjoy about Lake Prep: The teachers who push the students to do their very best.
My advice to younger students: Play hard. Study harder.
My role models: All of the female members in my family who are older than me.
Future plans: I plan to sign up for Lake Minneola High School's health science program so I can graduate as a certified nursing assistant.
Favorite poem:
"I dream a world where man
No other man will scorn,
Where love will bless the earth
And peace its paths adorn I dream a world where all
Will know sweet freedom's way,
Where greed no longer saps the soul
Nor avarice blights our day.
A world I dream where black or white
Whatever race you be,
Will share the bounties of the earth And every man is free,
Where wretchedness will hang its head
And joy, like a pearl,
Attends the needs of all mankind
— Of such I dream, my world!"
—Langston Hughes