School mental health liaisons receive scholarship for suicide prevention accreditation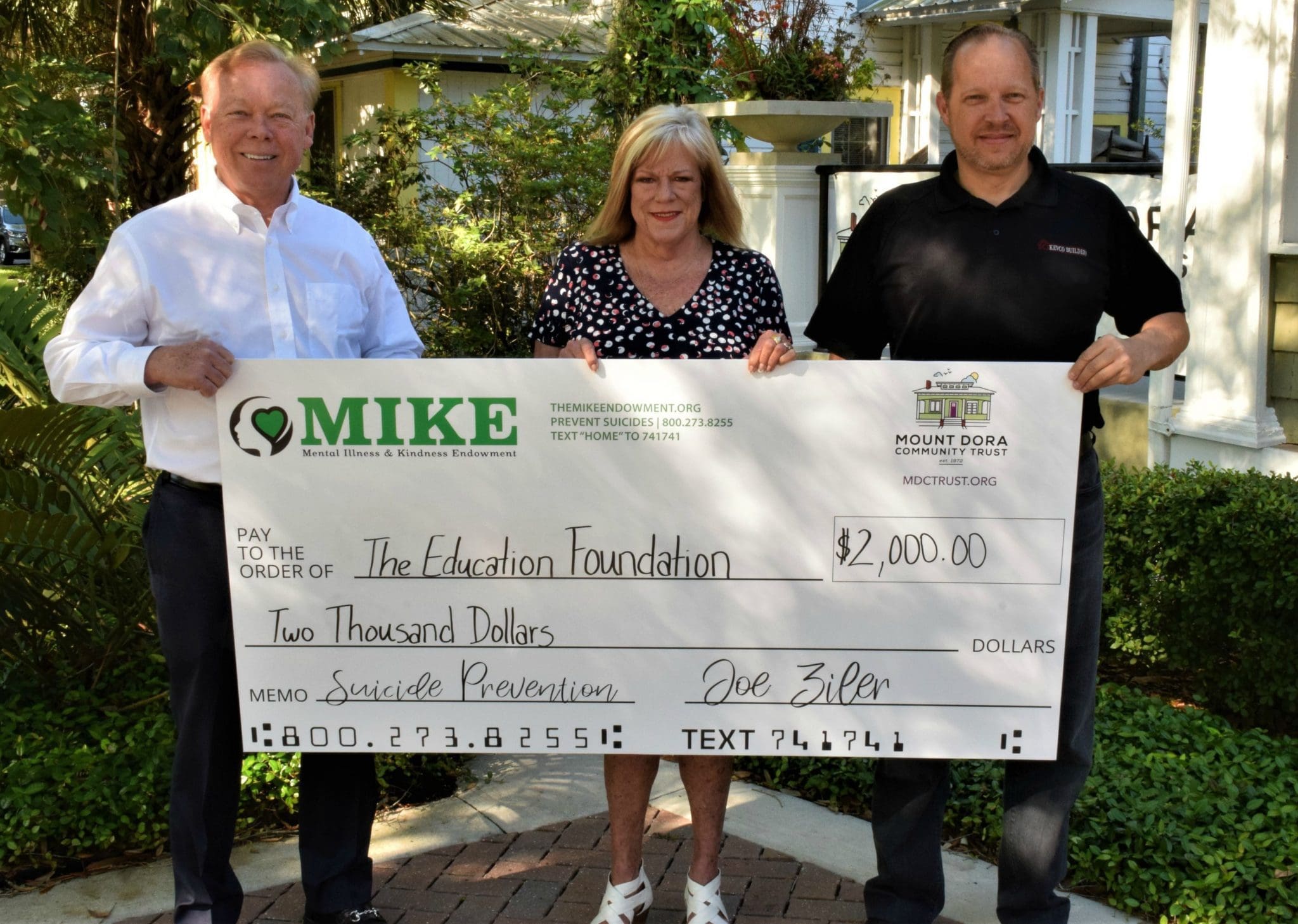 School mental health liaisons receive scholarship for suicide prevention accreditation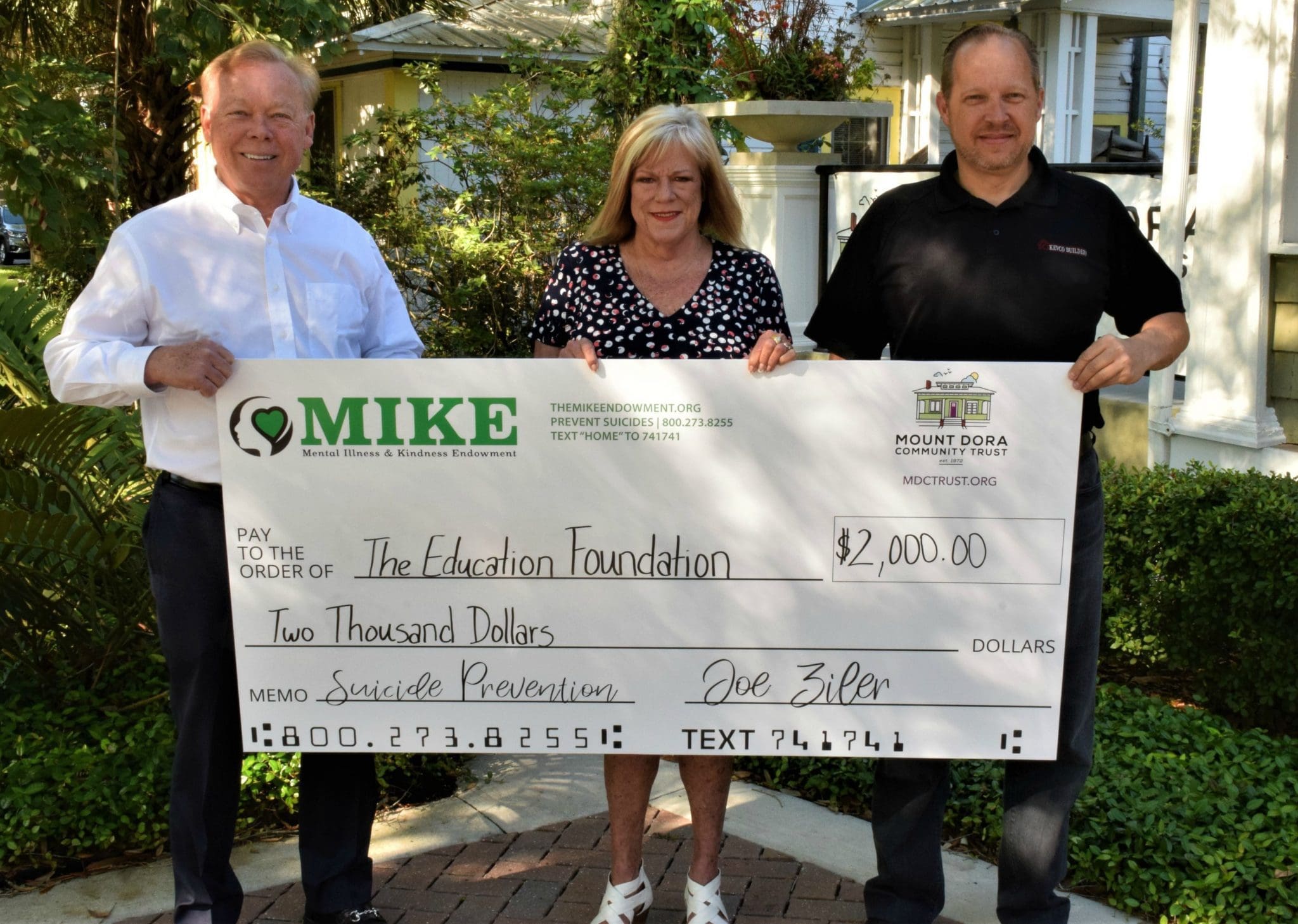 Four Lake County Schools mental health liaisons each will receive a $500 scholarship toward completion of the American Association of Suicidology (AAS) School Suicide Prevention Accreditation, according to a press release issued by Lake County Schools. This was made possible through a $2,000 grant from the MIKE Endowment (Mental Illness and Kindness Endowment).
The endowment, created by Joe Ziler and Kevco Builders, through the Mount Dora Community Trust, is dedicated to bringing awareness to mental illness and to provide funding to organizations and programs in the local community that support education and help for mental health.
The AAS's School Suicide Prevention Accreditation teaches the best evidence-based prevention practices with a focus on identifying and dealing with at risk youths.
"The current pandemic situation is potentially adding to the stress that students may feel which can lead to suicidal thoughts," Joe, whose brother Mike died by suicide nearly seven years ago, said in the release. "Having accredited mental health liaisons in our schools, who will advocate for troubled kids and help educate teachers, staff and students about prevention, will help change the way people think and react to mental health and, ultimately, save lives."
The grant, which is being facilitated by the Education Foundation of Lake County, is the first disbursement from the MIKE Endowment, which was developed in October 2019.
"Joe Ziler has been a steadfast and generous supporter of Lake County Schools," said Carman Cullen-Batt, executive director of Education Foundation of Lake County. "This grant to help enhance the focus on mental health within the schools can have a far-reaching impact on the success of our students. We are grateful for his generosity.
Those interested in learning more or donating to the MIKE Endowment can do so at www.TheMikeEndowment.org
Akers Media Group's James Combs has been a staff writer for several local publications since August 2000. He has had the privilege of interviewing some of Lake County's many fascinating residents—from innovative business owners to heroic war veterans—and bringing their stories to life. A resident of Lake County since 1986, James recently embarked on a journey to lead a healthier lifestyle. He has lost 60 pounds and walks nearly five miles a day. In his spare time, he enjoys target shooting, skeet shooting and watching his beloved Kentucky Wildcats!
Share This Story!