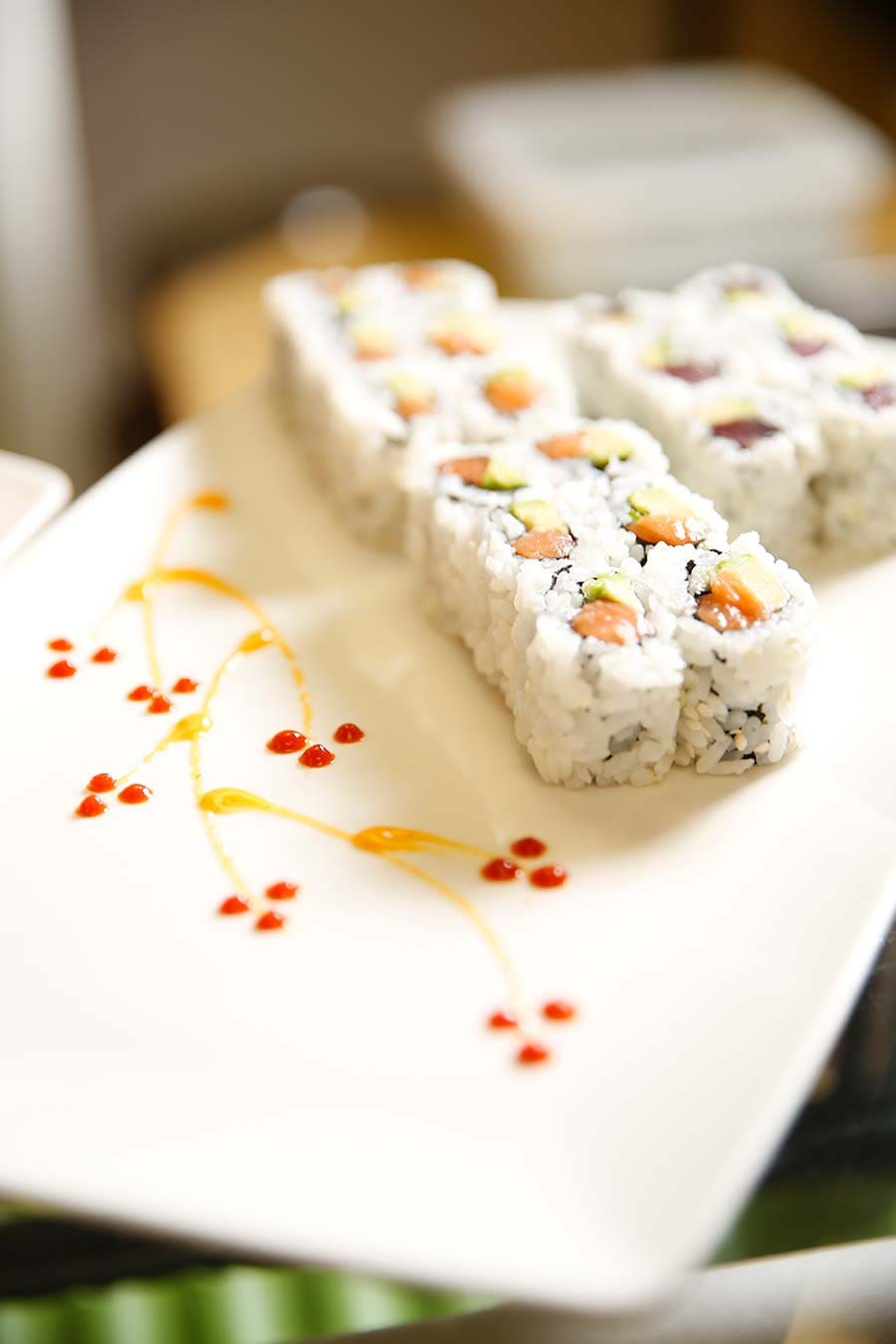 So Me…More for Me
Writer: Debbi Kiddy
Don't be fooled by the humble setting of the So Me Hibachi restaurant at 248 W. Ardice Ave., Eustis. The food is definitely first class. I recently visited the Chinese Sushi/Hibachi/American restaurant and was immediately greeted with a huge smile from Sandy Zhao.
Sandy waited on me from behind the walk-up counter, where I ordered my lunch of a pork eggroll, Dancing Dragon Roll, and the Special of the Day—Steak, Shrimp and Chicken Hibachi served on fried rice with an eggroll and crab/cream cheese roll. You can also order noodles, if you prefer. There was no line, and Sandy brought my meal to my booth. If you are not into sushi, So Me Hibachi serves Philly steak, chicken, or shrimp sandwiches with fries for the American palate.
Though seating is limited, the restaurant is neat and cozy, with booths, tables, and counter seating. Service was attentive and I received my meal in about 12 minutes. The owner, Guo Ri Huang, served the ample sushi roll with an artistic flair and a friendly smile. It was fresh, with shrimp tempura, cheese roll with eel, avocado, fish egg, and scallion.
The special was just that—special. The shrimp, steak and chicken were all tender, and the fried rice was firm and flaky with bite-sized chunks of onions, mushrooms and zucchini. The ingredients were fresh, hot, and flavorful at a reasonable price.
If you are in the area and want a quick and quality lunch or dinner, I highly recommend So Me Hibachi.
So Me Hibachi //  248 W. Ardice Avenue, Eustis // 352.750.0627