Social Spotlight: Baa! Moo! Quack!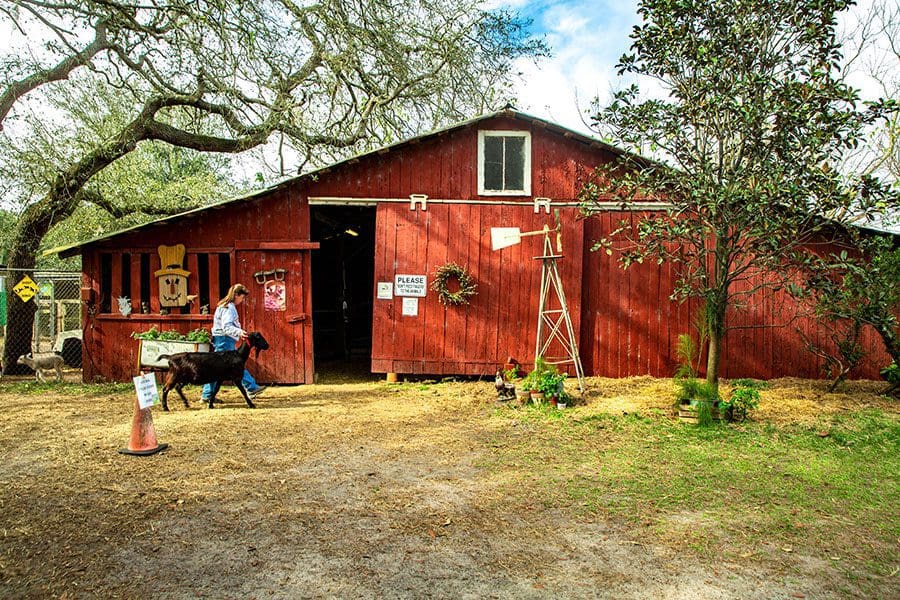 A world of fascinating critters awaits at Uncle Donald's Farm.
Photos: Nicole Hamel
Each time 2-year-old James Luciani of New York flies down to stay with his grandparents in The Villages, a trip to Uncle Donald's Farm is always on the agenda.
"Papa, E-I-E-I-O," is the cute way the boy lets grandfather James Luciani know when he's ready to visit the Lady Lake farm.
On an August morning, his wish comes true. The boy's eyes light up as he's surrounded by different species of animals. Reaching into a small brown bag, he pulls out small pieces of corn and gently throws the food to a white-tailed deer standing in an enclosed pen.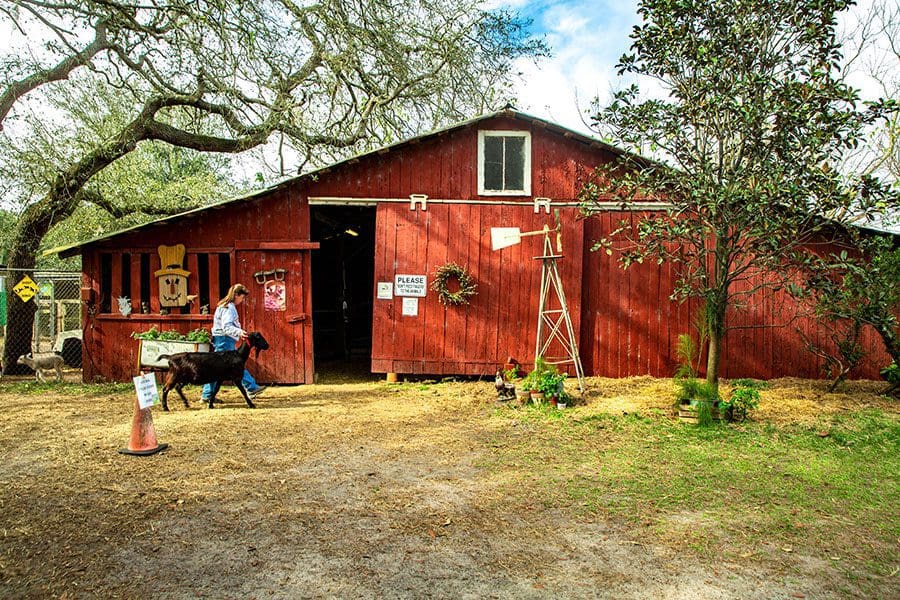 Fifteen minutes later, he takes a hayride through a cow pasture. As the tractor stops, several cows of varying colors approach. James stands up, grabs a handful of hay and allows cows to eat out of his hands.
"Our grandson loves it here because there are so many animals to see," says the boy's grandmother, Joanne.
For 40 years, Uncle Donald's Farm has provided an equally enjoyable experience for countless children and adults. The 50-acre property is a working farm where the owners sell fresh eggs and produce products such as goat milk soap. However, the farm doubles as an attraction, allowing the public to see more than 250 animals that include both livestock and wildlife.
In these trying times of coronavirus and civil unrest, a little animal therapy might be just what the doctor ordered.
"People are far removed from agriculture in this country," says Beth Morris, who owns the farm with her two sisters, Donna and Jeannette Morris. "When they come out here, they enjoy learning about the operations of our farm and being able to see animals in a farm setting. It's peaceful and relaxing."



From the parking lot, visitors walk down a short path shaded by leaning oak trees. Before long, a symphony of animal sounds fills the air. Turkey gobbles. Duck quacks. Geese honks. Rooster crows.
"CC is an abbreviation for cowardly cougar. He's afraid of everything, but actually he's a big sweetie."

—Donna Miller
"People ask me how I can stand the noise from the roosters," Beth says. "I tell them if the roosters ever become quiet, I get worried. Once they start crowing all the other animals begin making noises."
Themed areas separate the typical barnyard residents from wildlife. The farm's "Poultry Path" leads visitors past chicken coops containing various breeds. Marvel at the beauty of Rhode Island Reds, a stately chicken with a chestnut red body and glossy black feathers. Admire the sheer size of the Jersey Giant, the largest chicken breed in the U.S. that can weigh up to 15 pounds. Learn about the French Black Copper Marans, which lay chocolate-colored eggs.
Entering into the "Wildlife Area" is an equally exciting adventure. This section of the farm is home to CC, a rescued Florida panther. At first glance, CC may look intimidating. Actually, he's just a big scaredy cat.
"CC is an abbreviation for cowardly cougar," Donna Miller says. "He's afraid of everything, but actually he's a big sweetie. Florida cougars are more reclusive and shier than Western cougars, which can be aggressive."
Yodi, a rescued coyote, lives in a cage adjacent to CC's. He's more entertaining than CC, pacing back and forth in circles and letting out an occasional yodel. But the true performer on the farm is Harley, a rescued parrot whose owner was forced to give him up because the bird made too much noise inside an apartment complex. Now, Harley can be himself without fear of repercussion. He sings the song "Happy Birthday" and dances to children's songs.
"He's our entertainer of the year," Donna says. "He loves children, and the more they sing to him, the more wound up he gets."
Other animals include a 200-pound African tortoise, a Nubian goat, miniature horses, and red-tailed hawks. Generous donations and money from admission fees help the Morris family keep the animals well fed and ensure they have a permanent home.
Like most business owners, the Morris sisters have been forced to adapt to the coronavirus pandemic. While the farm's popular hayride is still operating, visitors can no longer pet the animals, milk a goat or ride a pony due to COVID-19 concerns until further notice.
That's OK, though.
For children like James, just being close to the animals brings tons of smiles and lasting memories.
---
Uncle Donald's Farm
2713 Griffin Ave., Lady Lake
352.753.2882
uncledonaldsfarm.com
Cost: $10+tax per adult and child 3 and older.
Children 2 and under are admitted for free.
Hours: Thursday, Friday and Saturday from 10 a.m. to 3 p.m.
Akers Media Group's James Combs has been a staff writer for several local publications since August 2000. He has had the privilege of interviewing some of Lake County's many fascinating residents—from innovative business owners to heroic war veterans—and bringing their stories to life. A resident of Lake County since 1986, James recently embarked on a journey to lead a healthier lifestyle. He has lost 60 pounds and walks nearly five miles a day. In his spare time, he enjoys target shooting, skeet shooting and watching his beloved Kentucky Wildcats!
Share This Story!