Spread the kindness during Love Week in Fruitland Park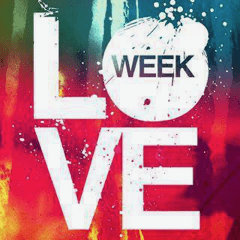 Looking for love? Head to Fruitland Park.
Love Week 2020, hosted by Bless Fruitland Park, is designed to saturate Fruitland Park with random acts of kindness and activities from Feb. 8-16. Bless Fruitland Park comprises individuals, churches, businesses, civic and social groups in the Fruitland Park area that are dedicated to making a difference and creating an atmosphere of partnership and generosity, according to a news release.
The events include:
Love Week 5K: Saturday, Feb. 8. This fun run will help bring awareness to hunger within the community and raise funds to help neighbors in need, as well as provide funding for monthly movie nights held on the lawn at City Hall. To sign up, visit raceentry.com/love-run-5k/race-information. For details, call Michelle Yoder, Fruitland Park recreation director, at 352.771.3417.
Partnership with new Code Enforcement: Saturday, Feb. 8. Volunteers will help with city cleanup as well as assist people who have code violations within city limits. To volunteer or for more details, contact Bart Lucas at 352.267.6702.
Bank and Bite: Feb. 10-14, Citizens First Bank, 3290 U.S. Highway 411/27. For information, call Cindi Falanga at 352.751.2025.
Child Protection Conference: 8am-3:30pm Tuesday, Feb. 11, Father's House Church, 2301 South St., Leesburg. This conference is sponsored by Lake County Shared Services Network and several other local agencies. Every person attending is asked to bring paper or cleaning products, which will be given to local food pantries. For more information, contact Lori Humphrey at 352.787.5047, ext. 7035, or humphreyl@lake.k12.fl.us.
Preschool Day at the Library: 10:30am-noon Wednesday, Feb. 12, Fruitland Park Library, 604 W. Berckman St. Parents and their preschoolers will move through stations which will include music, story time and crafts. Lunch, goody bags and books will be provided by the local Kiwanis Club. This is a collaborative effort between Fruitland Park Elementary, Tri-County Clowns, community churches and businesses and civic organizations. To volunteer or for more details, contact Jo-Ann Glendinning at the library at 352.360.6561 or jglendinning@lakeline.lib.fl.us.
Senior Adult Luncheon: 11:30am-1:30pm Wednesday, Feb. 12, Fruitland Park Community Center, 205 W. Berckman St. Lunch will be provided, as well as giveaways and door prizes that will be donated by area businesses and groups. The chorus from Fruitland Park Elementary also will visit. To volunteer or for more information, contact Michelle Yoder at 352.771.3417.
Parents' Night Out: 5-8pm Valentine's Day, Friday, Feb. 14, Village Park Campus of First Baptist Church of Leesburg, 1000 Village Park Drive. Parents of children ages birth through fifth grade can register their children at fbcleesburg.com or contact Dave Cottrell at 267.566.0168 or dwcottrell@comcast.net.
Bless Days: Fruitland Park-area businesses will "bless" their customers through discounts or other special acts of kindness during Love Week. In addition, area residents are asked to extend their own random acts of kindness toward others. Help bring a smile by participating. To volunteer your business, civic club or church group, or for more details, contact Sidney Brock at 352.267.2939 or sidney@heritagecommunity.org.
First responders and public service personnel: The city will honor all of its first responders and public service personnel during Love Week. Churches and individuals will provide cookies and sweets to the Fruitland Park Fire Department, police officers and public works staff. To volunteer or for more information, contact Rev. George Mulford at 352.516.9134.
Since its inception in January 2015, Bless Fruitland Park's efforts through Generosity Week each August have raised more than $75,000 in cash and resource donations for Fruitland Park Elementary School, the release states. In August 2019, more than $16,000 was invested back into the school.