Sushi Storm Thai and Japanese Restaurant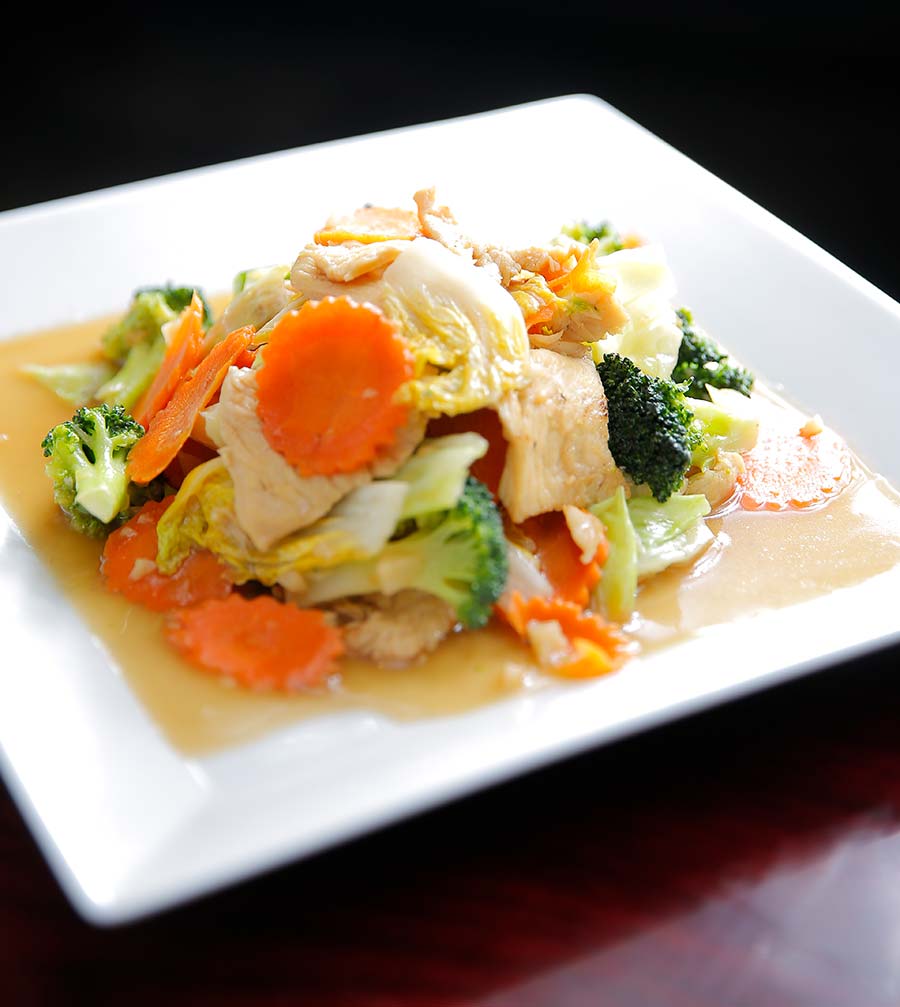 Story: James Combs // Photo: Fred Lopez
When dining out, I rarely venture outside my comfort zone of Mexican food, cheeseburgers, and seafood. However, there are those rare occasions when I actually expand my culinary and cultural horizons. Dining at Sushi Storm Thai and Japanese Restaurant was one of them.
This restaurant rocks…and rolls! Located in Clermont, Sushi Storm features table seating, as well as a sushi bar where patrons watch the art of preparing sushi unfold right before their eyes. Four strategically placed televisions provide diners viewing opportunities for the latest from the world of politics and sports.
We began our meal with coconut shrimp, one of the restaurant's popular appetizers. Lightly breaded with fresh coconut, these large shrimp pack plenty of delicious flavor, especially when dipped in the accompanying sweet-and-sour sauce.
I ordered the aptly named Suicide Rolls for my main meal. The 10 colorful, vibrant rolls tasted every bit as good as they looked. Neatly wrapped in seaweed, this roll has many flavors and layers going on. The rich taste of salmon perfectly contrasted with the spicy jalapeños and sweet cream cheese. Carefully adding bright-green wasabi on the roll produced a zingy but refreshing heat in the back of my throat.
Being a doughnut aficionado, I could not resist ordering Thai doughnuts for dessert. Deep-fried from a flour dough, they are fresh, hot, and melt-in-your-mouth good. It comes with a glaze sauce that does not overpower the doughnut's unique taste.
Despite its name, the restaurant offers much more than just sushi. Diners who browse through the extensive menu will notice a wide selection of popular Japanese and Thai dishes. In fact, one friend ordered sweet-and-sour chicken, while my other friend indulged in stir fry with mixed vegetables.
The combination of attentive service and quality food make Sushi Storm a popular destination for Lake County residents.
And for country boys like me, it's an excellent place to broaden your culinary horizons.