Take-a-book, leave-a-book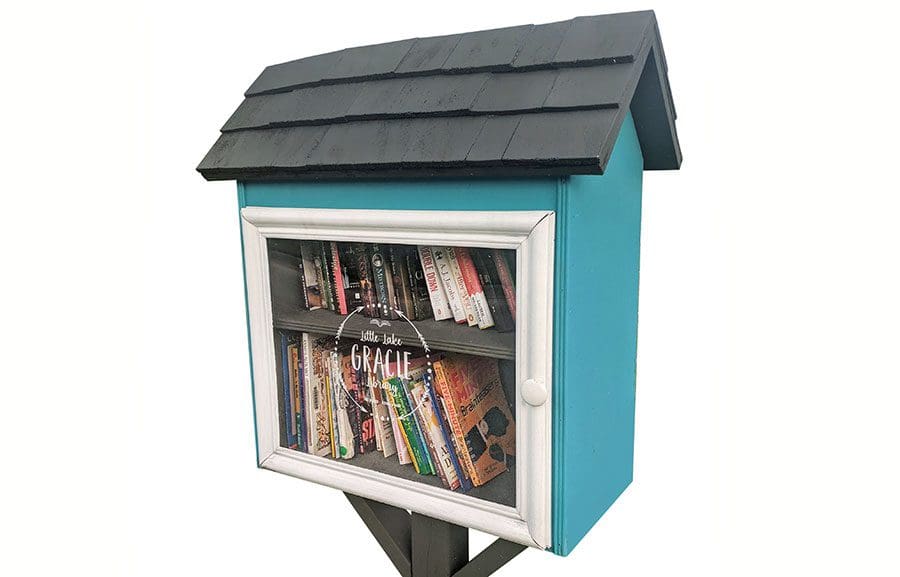 Two years ago, while walking in a Tavares park, Adam Meyer and his daughter Kayla came across a lending library filled with books left for the taking. Noticing that the majority of options were adult books, Kayla, an avid reader, requested that her dad build a kid-friendly lending library in their hometown of Eustis. Though Adam started the project two years ago, "life happened" and the family welcomed their third child into the world, so the project was put on hold.
In August 2020, the Little Lake Gracie Library was finally completed and now sits on the edge of Lake Gracie in Eustis near Fernshaw Ave. "We thought since so many people walk around this lake it might be a great location for us," Adam says. The library includes a top shelf for adult books and a lower shelf for kids books.
Kayla's parents have always read to their children, since they were infants, and her mom used to be a kindergarten teacher, so the family had a surplus of books to share with the community. Kayla, an 11-year-old 6th grader, loves to read fantasies. One of her favorite authors is Chris Colfer, who is known for his role of Kurt on the TV show "Glee." "He has a series called 'The Land of Stories' where these kids go into the fairy tale world, and it's really cool," Kayla says. "She's a read-aholic. She's really read thousands of books. She doesn't stop," her dad adds.
So far, father and daughter say the library is pretty popular. Next time you're on a walk with your family, consider the scenic 1.1-mile walk around Lake Gracie, where you can grab a read along the way. And don't forget to bring one of your favorite books to share!