Local Talent: Talking heads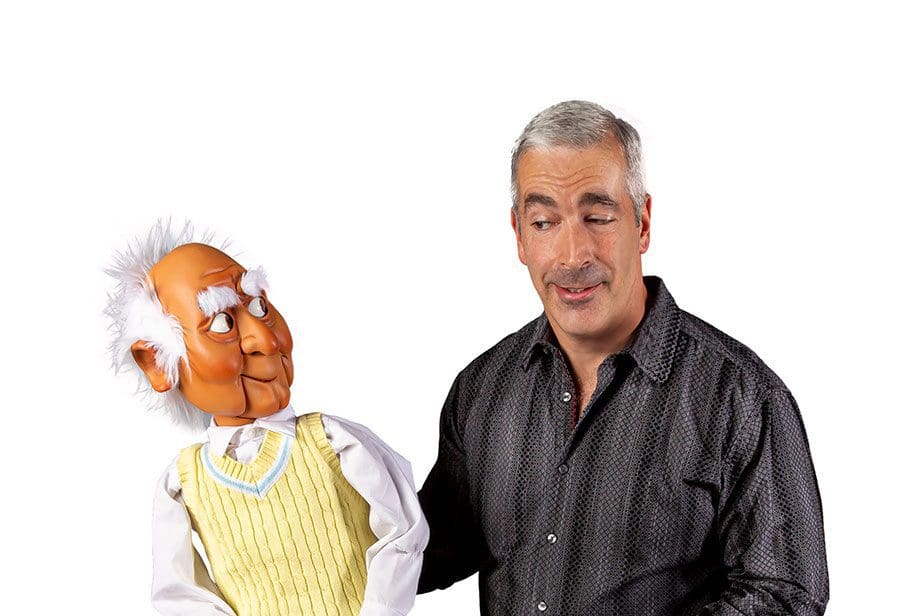 Ventriloquist Mike Palma brings audiences to life by bringing dummies to life.
Ventriloquist and comedy magician Mike Palma got started with magic at a young age and has now been performing for more than 20 years. He got his first "cheeky boy" dummy around 3 years old. The cheeky boy, Mike says, is most ventriloquists' starter doll, the little boy dummy with rosy cheeks that "everybody sees and thinks it looks like Chucky," the doll from horror movies.
Mike went back and forth with practicing magic and ventriloquism throughout his early life, and eventually got back into it while he was studying physical therapy at St. Petersburg College. He began performing with his dummies during open mic nights at local comedy clubs, "and it started taking off from there," he says.
But once he really started performing, he realized he needed more than just the cheeky boy.
"I need a character, I need something I can make a story out of," he says. "I try to go with puppets that people can relate to."
He has a little old man who he brings when he performs at The Villages, an old woman who he refers to as his aunt who is "kind of like a cougar, you know that kind of personality," and a Chinese dummy named Facetious, who is Confucius' twin brother.
Mike says he loves being able to make a living by entertaining, but he had to pay his dues. After graduating college and needing to make money, as comedy clubs weren't paying much back then, he started performing at retirement homes around Florida by night while working a full-time job by day.
After that, he returned to comedy clubs and started appearing at casinos. He also does corporate shows and is currently working with an entertainment agency that books magicians in Las Vegas.
Mike's shows consist of a lot of audience participation, including one portion where he turns an audience member into a "dummy" and they have to act out what he's saying, and another where he includes audience members in magic tricks. When he first brings out the dummies, he'll make them talk to the audience and the audience will respond.
"You ask the audience a question and the guy answers, and (the dummy) says something like, 'You do realize you're talking to something that's not real,' which gets a big laugh from the audience," he says.
Originally from Buffalo, NY, Victoria graduated from Canisius College in 2018 with a bachelor's degree in English and Writing. In August of 2019, she relocated to Eustis, Florida, and soon began at Akers Media Group assisting with social media projects. Later that year, she was promoted to a full-time writing position at the company and has since found her niche telling the stories of so many of Lake and Sumter County's awesome people.
Share This Story!