Tantalizing the taste buds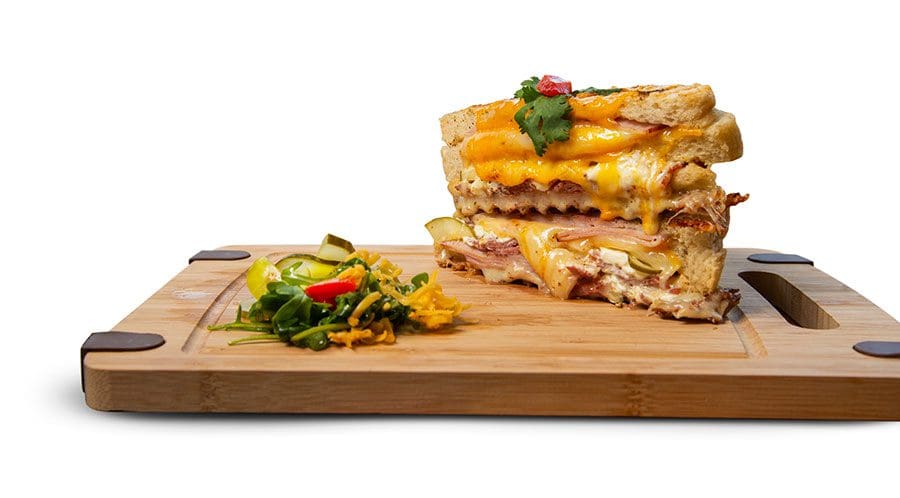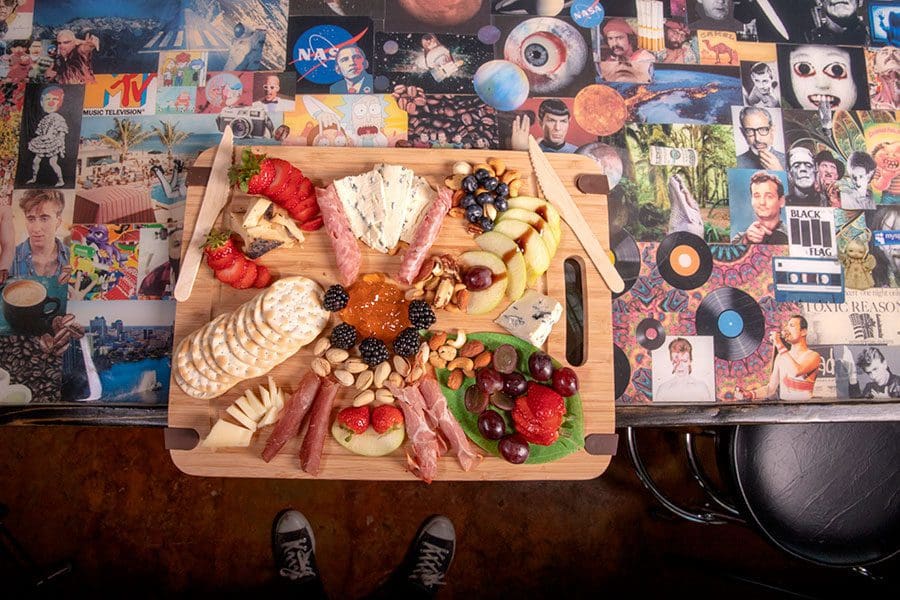 Former Lama Grocery/gas station is now a bustling sandwich shop where diners rave over paninis and appetizers.

It's exciting to visit a restaurant that offers a variety of craft sandwiches and unique menu items, and the Deli Llama in Tavares does just that—inside the 124 E. Alfred St. building that once was the popular Lama Grocery/1950s single-pump gas station.
The interior of this eatery features a cool vibe with a retro 1960s atmosphere and vintage décor. Owners Brent and Michelle Williams added an "L" to the Lama name to pay tribute to the former business when they opened the restaurant in December 2018, and they have been thrilled by the positive reviews on social media from fans who rave over the sandwiches and cozy atmosphere.
"Our lunches get kind of crazy, which is nice," Michelle says. Her husband of nearly 25 years can be seen behind the counter making the pressed paninis, while Michelle cooks up to 8 pounds of pulled pork a day, and 20 pounds of turkey every three days for the house-made meats for the sandwiches.
"Brent has wanted to open a sandwich shop for the last 20-plus years. We both like to cook, we both eat out a lot, and we really like good food," she says.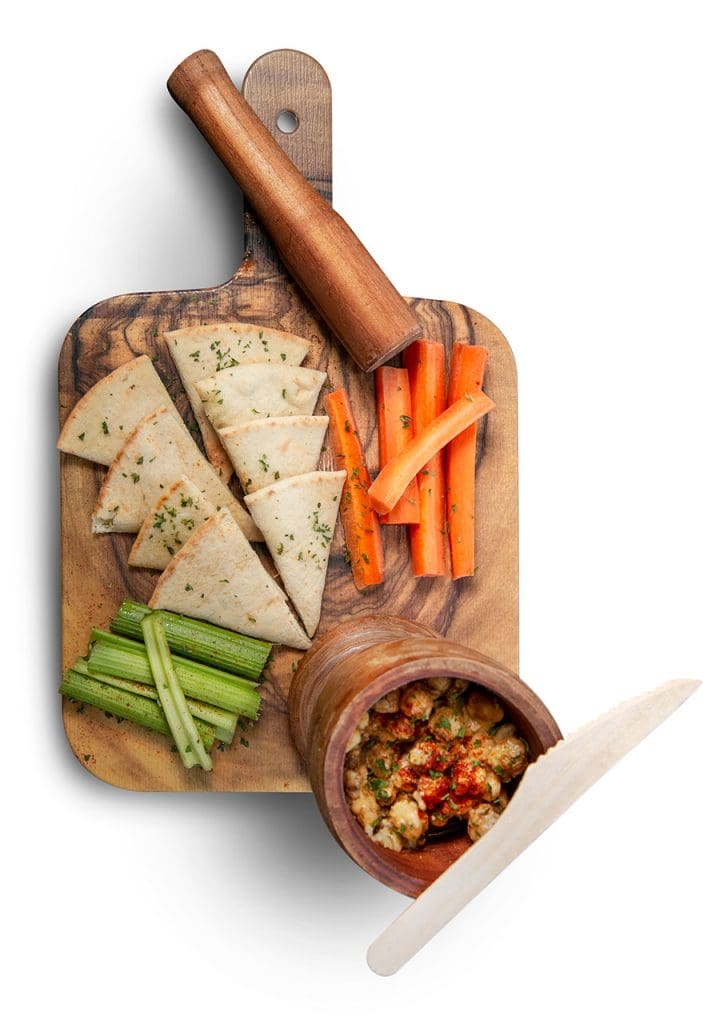 The pair had fun experimenting with and creating their menu items.
"We would just start talking about different types of sandwiches, and it was, 'Let's do this, and let's do that,'" Michelle says.
The Deli Llama's most requested panini is the Hot Mess, which features Italian ham capicola, house-made turkey, a three-cheese blend, arugula, and cherry peppers.
"People love that it's so different," Michelle says, adding that another highly requested sandwich is the Llama Cuban (one of her favorites), filled with ham, pork, salami, Swiss and cream cheese, pickles, and Cuban mustard sauce. All of the shop's hearty paninis are pressed on a nine-inch French hoagie; the breads come from DF Bakery in Winter Garden.
Deli Llama is not your average sandwich shop. The ingredients in the craft sandwiches are not for people who seek something plain, Michelle says.
"I would say, 'Picky eaters beware,'" she says. "The best compliment has been that our sandwiches are amazing. A lot of people are excited that we do different things, like the cheese and meat boards at night. Nobody does it around here the way that we do."
Deli Llama's meat and cheese boards are served with crackers, seasonal fruits, nuts, and jams.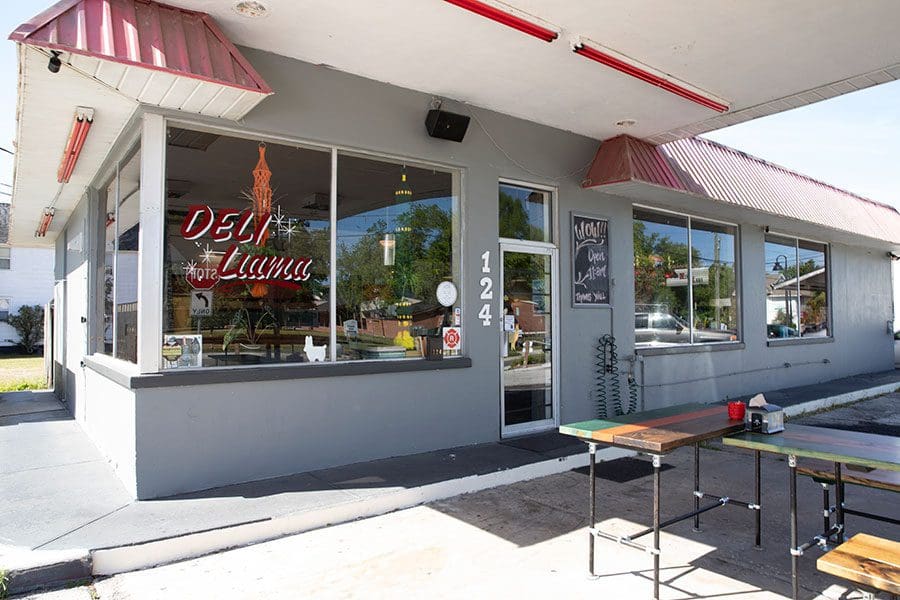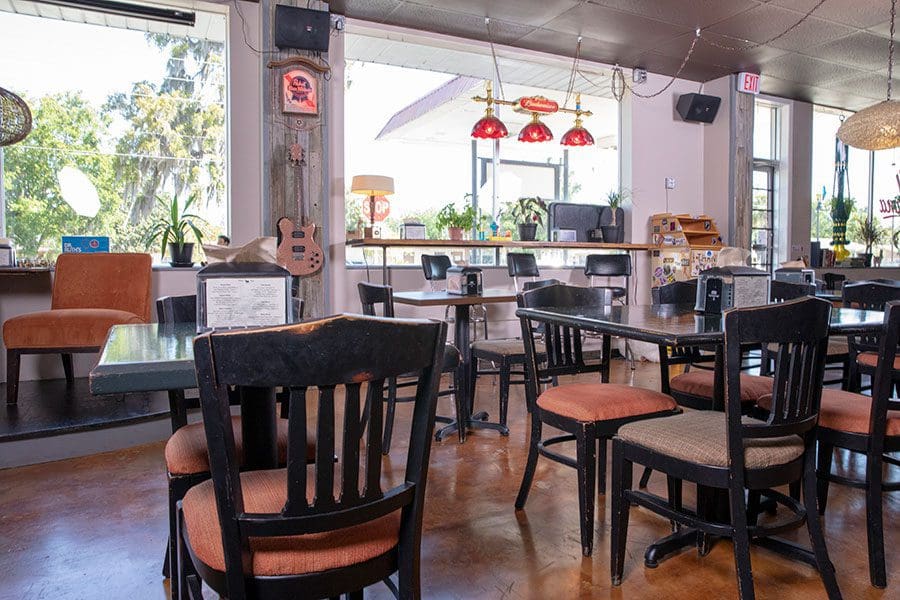 The DIY hummus plate on the menu attracted my attention. Diners are given a pestle and mortar to grind their own hummus, which makes it fun to do. This appetizer was served with tasty, warm pita bread wedges and fresh carrots and celery sticks.
Another unique appetizer on the menu is goats on a date—prosciutto-wrapped dates stuffed with goat cheese and topped with pecans, basil, and a balsamic glaze.
My lunch companion chose a double-decker panini—which she declared tasty and flavorful—piled high with ham, capicola, Swiss, cheddar, and cream cheese, pickles, and mustard pressed between sourdough bread.
We love that this restaurant also has unique paninis for the sweet tooth, including the Nutella Smash with Nutella, cream cheese, raspberry preserves, and chocolate Rice Krispies, and the P'Nut Banana Crunch with peanut butter, banana, spiced honey, and Cap'n Crunch cereal.
The retro atmosphere of Deli Llama is reminiscent of a cozy coffee shop—one where the "Friends" TV cast would have felt right at home—and the Williamses hear raves about their cozy nooks with chairs, toys, and books. The vintage lamps were brought straight from home.
"The Budweiser lamp was given to us by a customer that we hardly knew, so that was cool," Michelle says of the light fixture that hangs from the ceiling.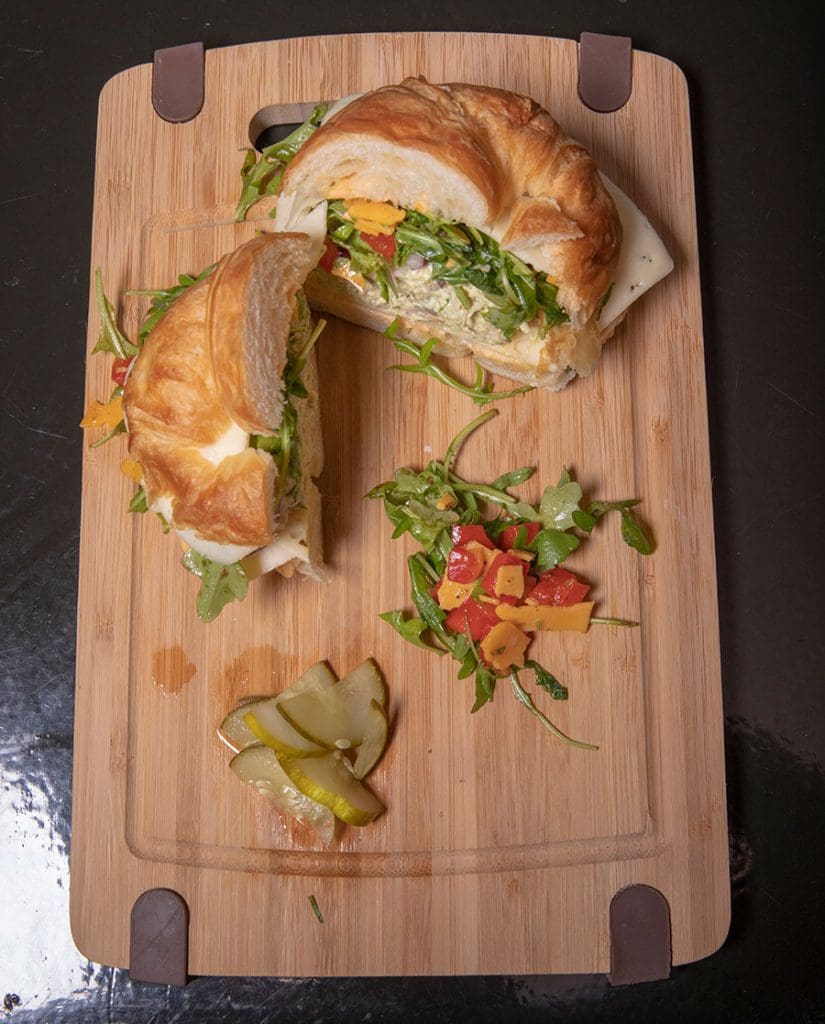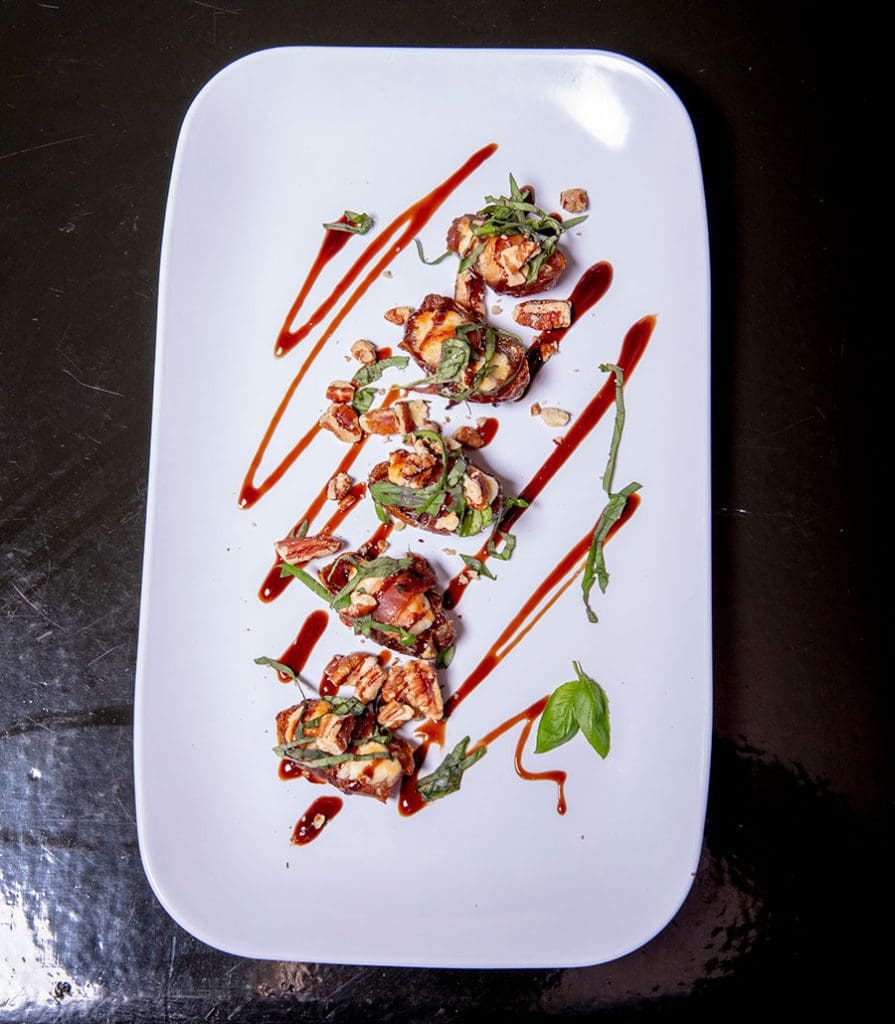 "The cigarette sign was here when it was Lama Grocery," Michelle adds of the sign above a spacious wall cooler that stores a wide array of beers, wine, and other beverages.
Michelle remembers when Lama Grocery was a popular hangout and the "go-to" place for fried egg rolls and fried chicken wings, as well as sandwiches, coffee, ice cream, and gasoline.
"That was many, many years ago," she says. "My kids used to come here all the time, when they went to the school down the street."
Now her grown children, ages 22 and 24, are pleased the building has been revitalized and has come to life as Tavares' trendy sandwich shop. 
---
Extra! Extra!
Owners Michelle and Brent Williams also own Mr. Williams Tattoo Co. in downtown Tavares. During slow times at Deli Llama, Brent goes over and does tattoos and then he comes back to make Deli Llama's famous sandwiches.

---
Deli Llama 124 E. Alfred St., Tavares / 352.508.5044
Hours: Tue-Thu 11am-8pm; Fri 11am-9pm; Sat noon-9pm; Sun-Mon closed / Menu prices: $6-$9.50.

Originally from Anderson, Ind., Theresa worked for The Herald-Bulletin for many years. After experiencing a winter with 53 inches of snow, her late husband asked her to get a job in Florida, and they headed south. Well known in the area, Theresa worked with The Daily Sun and The Daily Commercial prior to joining Akers.
Share This Story!