Taste of Italy: Chefs of Napoli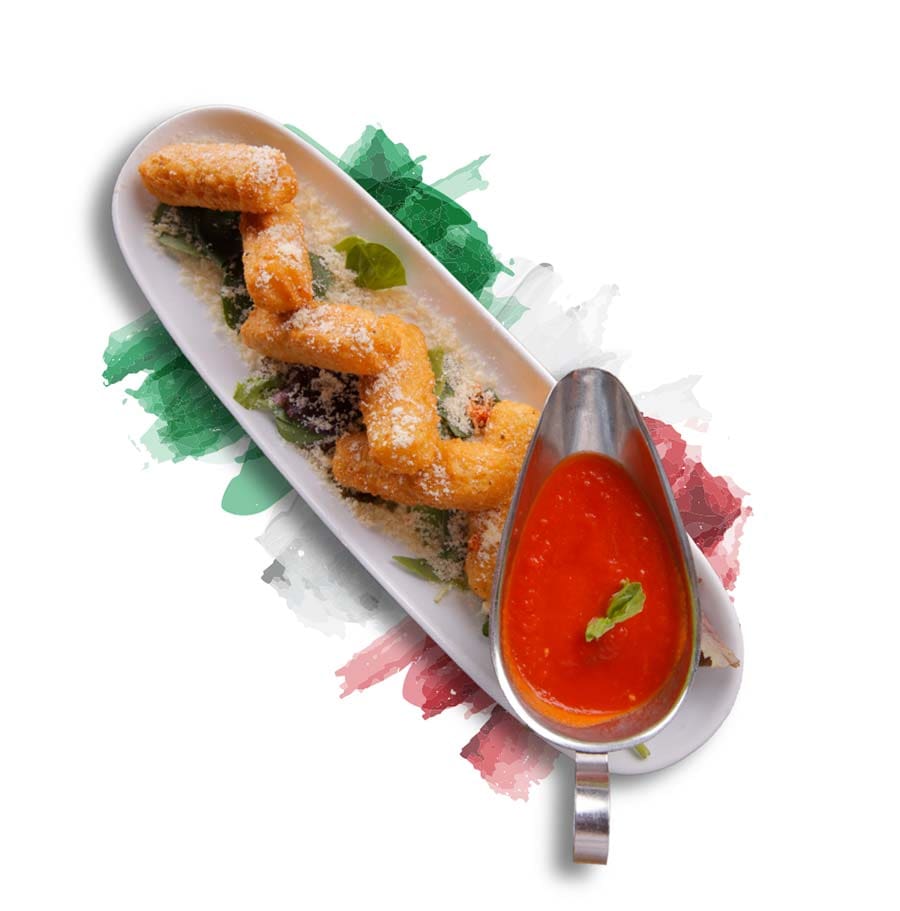 Chefs of Napoli serves up
 

authentic Italian food.

While working in the kitchen of a Wildwood restaurant, chef Salvatore Demenico makes occasional phone calls to his mom in Italy.
He might ask a question about an ingredient or how long something should bake.

"Growing up in Italy, I used to watch her cook nonstop in the kitchen, and that's how I got my passion for food," he says. "I call her because I want to make sure the food I'm serving is true Italian." 

True Italian fare is what diners enjoy at Chefs of Napoli, located at 9811 N. U.S. Highway 301 in Wildwood. Salvatore's delectable food combined with chic warm décor and an inviting atmosphere gives guests a memorable dining experience. 

For an appetizer, I wholeheartedly recommend the bastoncini di mozzarella. In English, that translates to breaded mozzarella sticks. What makes these better than most is the generous portion of ooey-gooey cheese that comes with each bite. 

I simply couldn't resist the staple of Italian food in America: spaghetti and meatballs. However, this dish is unique because it comes with green and red peppers that waitress Kelly Duckett says are sautéed first then baked. The sauce was perfect; not too runny and not too thick, and the large meatball cut nicely into five pieces. 

There was just enough room in my bottomless pit of a stomach for the famous Italian dessert known as tiramisu. Let's just say it tasted like heaven. Well, to be more specific, it tasted like a combination of coffee, chocolate, and whipped cream. That was truly a great way to end a fabulous meal. 

They say moms give the best advice. Based on Salvatore's culinary skills, it's hard to argue with that.
Akers Media Group's James Combs has been a staff writer for several local publications since August 2000. He has had the privilege of interviewing some of Lake County's many fascinating residents—from innovative business owners to heroic war veterans—and bringing their stories to life. A resident of Lake County since 1986, James recently embarked on a journey to lead a healthier lifestyle. He has lost 60 pounds and walks nearly five miles a day. In his spare time, he enjoys target shooting, skeet shooting and watching his beloved Kentucky Wildcats!
Share This Story!