Tavares native continues U.S. Navy Seabee tradition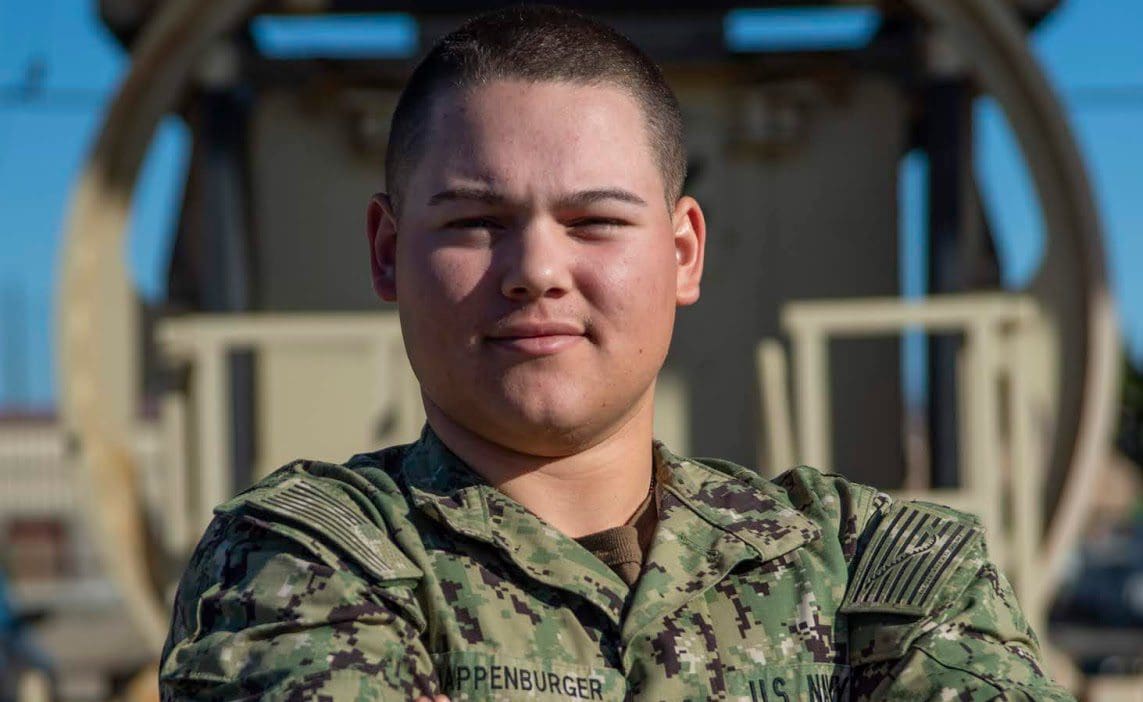 The Navy Office of Community Outreach provided this article about Tavares native Travis Knappenburger, written by Mass Communication Specialist 1st Class David R. Finley Jr. (This article has been edited from its original form):
"We Build, We Fight" has been the motto of the U.S. Navy's Construction Force, known as the "Seabees," for more than seven decades. The Navy Seabees are an elite group of personnel trained in both combat and the craft skills of the construction industry.
Constructionman Apprentice Travis Knappenburger, a native of Tavares, builds and fights around the world as a member of the naval construction battalion center at Port Hueneme, California. Travis is serving as a Navy equipment operator and is responsible for operating heavy equipment such as dozers, cranes, excavators and dump trucks.
"I work on construction projects and operate heavy machinery to get the job done," Travis says.
Building in austere environments can be a challenge. Fighting in harsh conditions can also be a challenge. Building in austere environments while fighting in harsh conditions takes a special kind of person with a great deal of perseverance and determination, according to officials with the U.S. Navy History and Heritage Command. These are the kinds of people being trained at Port Hueneme, to provide crucial support to Seabee units deployed around the world.
Seabees have served in all American conflicts for nearly 80 years. They also have supported humanitarian efforts using their construction skills to help communities around the world following earthquakes, hurricanes and other natural disasters.
"I get to work with my hands, and my job is a trade in the civilian world," Travis says. "I enjoy getting to help people and the communities we work with."
Port Hueneme is the West Coast homeport of the Navy's Seabees. It's one of five learning sites in the Center for Seabees and Facilities Engineering domain. They train and develop sailors, soldiers, airmen and Marines in construction trades and military skills for Department of Defense operating forces to accomplish contingency and peacetime construction, chemical, biological and radiological operations, and humanitarian assistance missions worldwide.
Travis, a 2019 Tavares High School graduate, says the values required to succeed in the Navy are similar to those found in Tavares.
"I learned to be respectful and not try to show off," he says. "Also, to never give up when times get tough."
Though there are many ways for sailors to earn distinction in their command, community and career, Travis is most proud of being a Seabee.
"It is a brotherhood that I have always wanted to become a part of," he says. "It is also an opportunity to follow in my father's footsteps."
Travis, who has military ties with family members who previously served, is honored to carry on the family tradition.
"My father served in the Navy, and we are a military family," he says. "I believe that people like having their normal lives, but there are always people you need to defend our freedoms."
As a member of the Navy, Travis knows he is a part of a service tradition providing unforgettable experiences through leadership development, world affairs and humanitarian assistance. The sailors' efforts will have a lasting effect around the globe and for generations of sailors who will follow.
"I like to help those people in the community who are in need," Travis says. "It shows that we can do more than just fight."