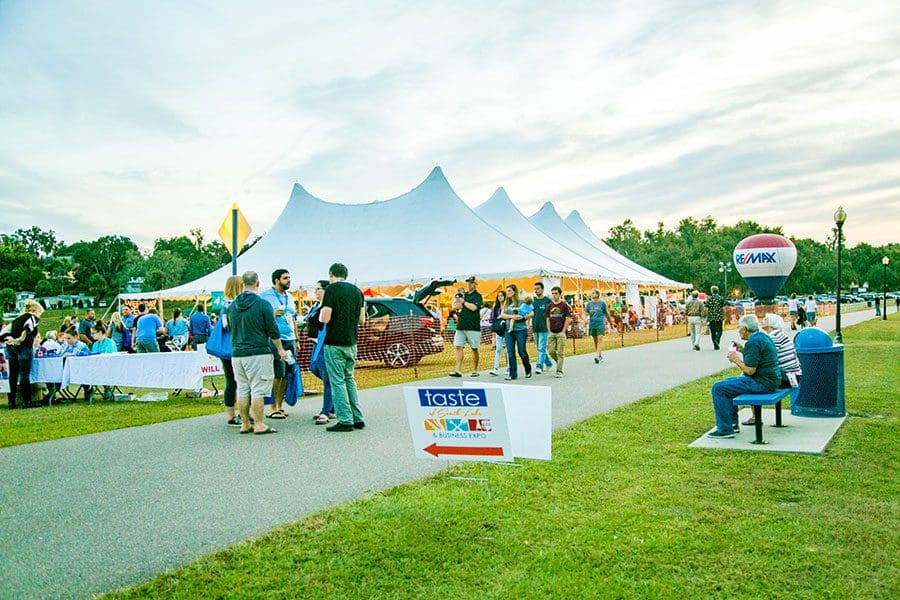 Those feet were made for walking
With cooler temperatures, it's a perfect time to consider dusting off your tennis shoes and going for a walk. Explore the "real" Florida by considering one of these local nature trails: Sawgrass Island Preserve in Umatilla, Lake Louisa State Park in Clermont, Palm Island Boardwalk in Mount Dora and Lake May Reserve in Eustis.
Food to wash down the beer
Clermont Brewing Co. expanded its food-serving hours with lunch starting at 11:30am Tuesday-Sunday. The menu includes pizza, sushi, and unique choices such as Korean BBQ Street Tacos and Peanut Butter Explosion Cake. The brewery offers Tuesday Night Trivia, live music Wednesday-Sunday, tours, and beer chats with guest speakers. 750 W. DeSoto St. 321.430.BEER (2337).

Clermont is alive and well
Lake County residents can live the good life through the nightlife. Clermont's Alive After 5 event, held each Thursday and sponsored by the Clermont Downtown Partnership, allows patrons to stroll the charming streets and shop or dine at locally owned companies. In addition, Bacchus Vino Etcetera offers free wine tastings from 6-8pm. Alive After 5 also features special events and live music.

What does South Lake taste like?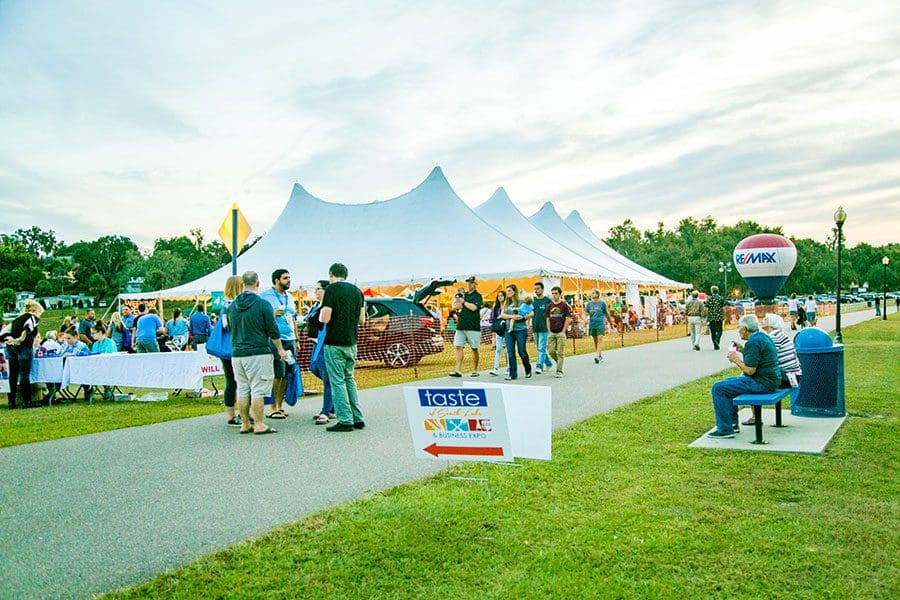 Enjoy an evening of food and networking during the annual Taste of South Lake & Business Expo from 5-8:30pm Nov. 7 at Clermont's Waterfront Park, 330 3rd St. More than 30 restaurants will offer food and beverage samples, and more than 20 businesses will display exhibits. Tickets are $25 in advance, $30 at the event. Visit tasteofsouthlake.com or call 352.394.4191.
Homes for the holidays
It's beginning to look a lot like Christmas, especially inside the 10 lavishly decorated houses that are part of the Mount Dora Christmas Tour of Homes. Visitors who take the self-driving tour Dec. 7-8 will discover that participating homeowners are decking their halls with much more than boughs of holly. And they're sure to warm the heart of even the biggest Scrooge. Tickets cost $20. Visit wcfamountdora.com for more information.
Exotic tacos
Papa Pineapples, a new restaurant at 314 W. Main St. in Leesburg, takes pride in offering tacos and other dishes with a new taste sensation, including black bean mango, pineapple cilantro pork, Korean BBQ and chili lime chicken tacos. "We wanted to be different than everybody else," says owner Scott Snyder, a former military man who enjoyed Hawaiian foods and culture while stationed in Oahu.
Make a fall centerpiece
Just in time for Thanksgiving, a free craft class will be offered from 10:30am-noon Nov. 12 at W.T. Bland Public Library in Mount Dora. Participants will learn to make fall seasonal centerpieces using toilet paper rolls and decorative items. Registration is required. Participants are to bring their own super glue and scissors. Call 352.735.7180.
Three decades of wet-naps
Ramshackle Cafe, at 1317 N. 14th St. in Leesburg, is winding down its 30th anniversary celebration this year. Founded in 1989, Ramshackle is best-known for its "world famous buffalo wings" and keeping dry cleaners in business with sauce-stained shirts.
Hey, Miller, what took you so long?
Sports fans, rejoice! Miller's Ale House has a new location coming to Lady Lake at U.S. Highway 441 and Fennell Boulevard. The chain has 56 spots in Florida, and finally one in our backyard. Ale House is a top-notch destination on football weekends that's sure to make other sports bar contenders step up their game. Oh, yeah, Ale House has food, too.
We Can
The annual We Can Weekend, a free educational support program for cancer patients, survivors and relatives, will be offered from 8:30am-noon Nov. 9 at Harbor Hills Country Club in Lady Lake. Seminars will address nutrition and physical activity. Speakers include radiation oncologist Norman Anderson; Bob Geothe, a medical doctor certified in medical marijuana; and cancer survivor Gaye Martin. Call 352.259.2200 or visit wecanweekend.org.