Fork on the Road: The leader in the clubhouse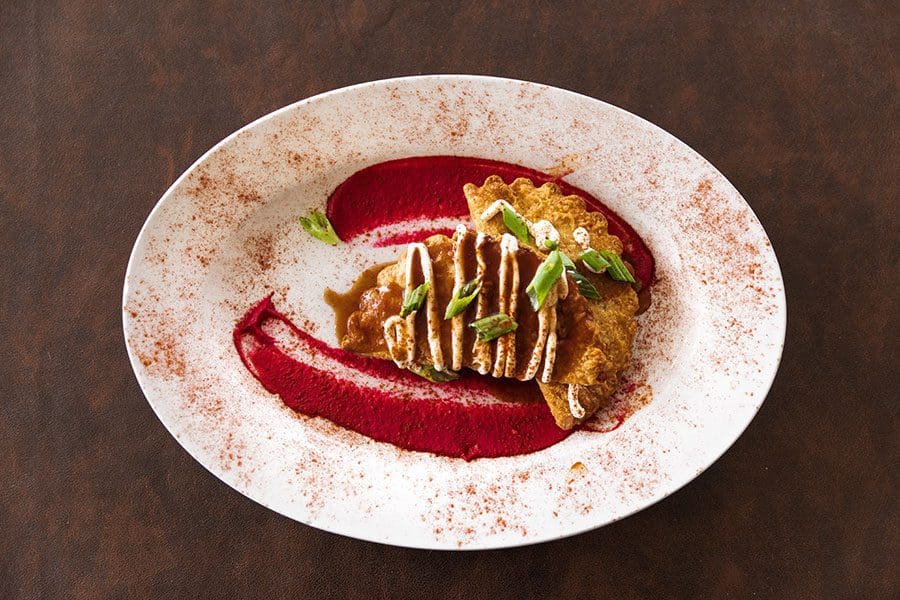 Belle Glade Country Club has a swingin' menu and sights.
The question of whether golfers prefer Belle Glade Country Club's championship course or its first-rate restaurant has a gray-area answer.
"It depends on the day," Villagers Harold Skaggs and Chuck Skoug say almost simultaneously after a round of golf.
Indeed, on this day, Harold advised not to ask about his golf game. The restaurant would win out, as both players looked forward to joining their Tuesday league group for lunch on the patio. They enjoy the food and environment, whether they're dining with their golfing partners or their marriage partners.
Belle Glade, open for about five years, continues The Villages' long tradition of fine dining at country clubs throughout the community. Fresh Made Kitchen is the parent company of the restaurants at Belle Glade, Orange Blossom Hills, Evans Prairie and Bonifay country clubs, as well as Chop House at Lake Sumter, Bluefin Grill & Bar and Scooples Ice Cream Parlor.
Naturally, golfers make up about 80 percent of Belle Glade's lunch crowd, general manager Brian Smith says. But a non-golfing group of three interlopers was allowed to play through one day recently. 
The lunch menu is filled with tempting choices, so the decisions came down to process of elimination. For example, a sandwich called "The Hoosier" might have been difficult to digest for the Michigan and Kentucky basketball fans in the group. 
Instead, the Kentuckian chose the Kentucky Bourbon pork sliders, a generous portion of slow-roasted pulled pork with coleslaw and barbecue sauce, but not enough of a Bourbon flavor to make anybody tipsy. Excellent steak fries and a side of chili rounded out the downhome meal.
For a touch of the Caribbean, the Cuban sandwich consisted of tender ham, pork and salami complemented by Swiss cheese and pickles and pressed between a moist but flaky bun. A side of onion soup also was very good.
The chicken rollatini was superb. The juicy, roasted chicken breast was stuffed with salami and oozing mozzarella, and topped with crumbled blue cheese that had a bite. The sides included creamy Yukon Gold mashed potatoes and mini corn on the cobs with big flavor.
Argentinian beef empanada appetizers—spicy but not too spicy—were made with chopped beef and green olives in crisp pastry shells, topped with demi-glace and garnished with beet mousse, two words you don't hear together every day. Curiously, the mousse seemed to have a faint taste of alcohol … distilled beets?
The interesting lunch menu also includes salmon bigarade, Nay's deviled eggs, build-a-burger and strawberry avocado salad.
The meal was enhanced by the spectacular view of the well-manicured golf course. The Belle Glade staff is partial, but they say the large patio offers the best views and sunsets in The Villages. Inside, the restaurant has an "Old Florida" style with rustic wood finishes, nature artwork and a bar for the "19th hole."
On the course, Belle Glade Country Club has three 9-hole layouts and a short-game practice area. The Tequesta nine includes a picturesque par-5 that wraps around water and features The Villages' only island green, according to the course website. The Seminole nine features elevated views, and the Calusa nine takes golfers around a beautiful nature preserve. Six sets of tees make Belle Glade enjoyable for golfers of all abilities.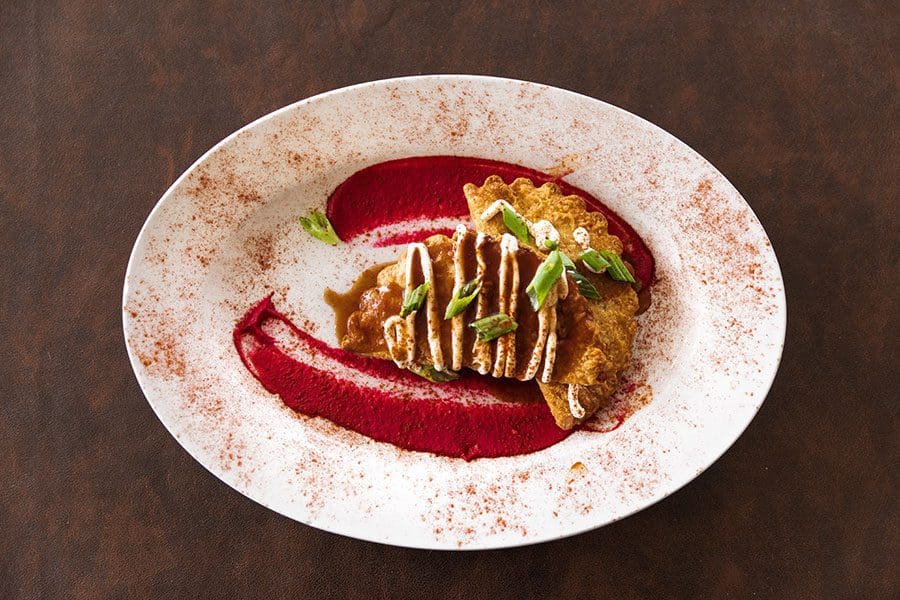 Of course, customers don't have to play golf before dining. Harold says Belle Glade is popular even on non-golfing days.
"Four of us eat out every Wednesday night, and this is a go-to place," he says.
Dinner specialties, all moderately priced, include Angus filet mignon, citrus-mango snapper and roasted pork medallions. The restaurant emphasizes quality ingredients in everything from sauces to desserts, and also offers gluten-free and vegetarian options.
Tee times are elusive for Brian, who loves golf but is too busy as general manager to play. Instead, Brian and manager Steve Wajda focus on serving their guests, many of whom are regulars known by name. The familiar clientele, fine food, quality course and relaxed atmosphere make Belle Glade Country Club a worthwhile trip whether you're wielding a golf club or a fork. 
---
If you go
Belle Glade Country Club
446 Moyer Loop, The Villages 
352.205.8208 // bellegladerestaurant.com
Hours: 11am-9pm Monday-Friday, 8am-9pm Saturday-Sunday