The Lost Parrot: a pinch of Caribbean flair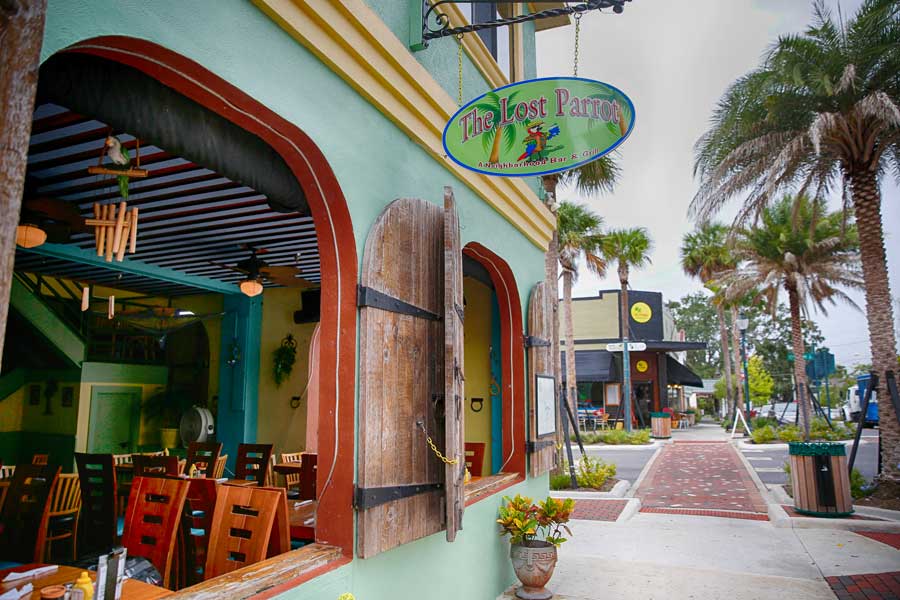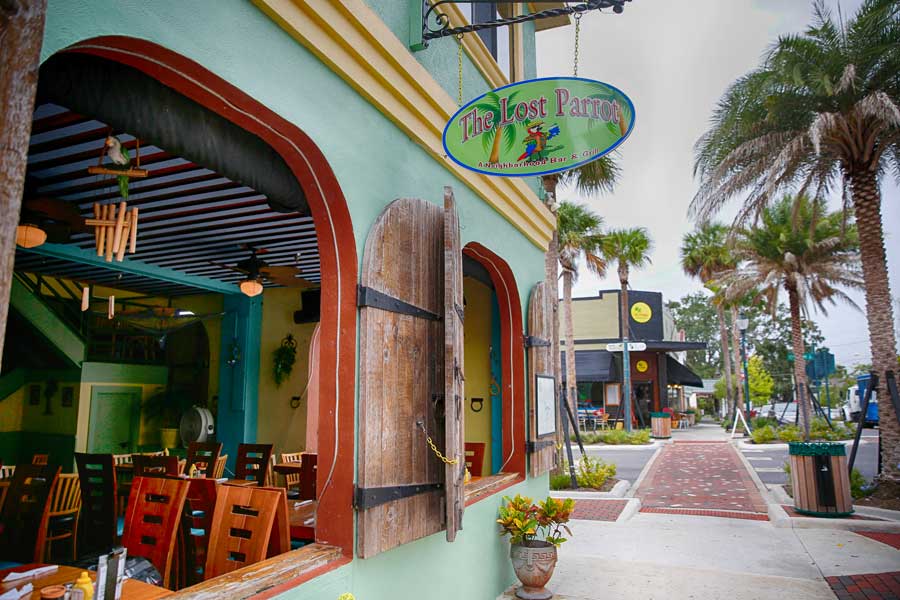 ---
photos: fred lopez
---
At The Lost Parrot Bar & Grill, you can expect good American food served with a pinch of Caribbean flair. The legend of the lost parrot is almost as entertaining as the lively restaurant on 4th Avenue in Mount Dora.
The family raised tropical birds, and their aviary became well known for the amazing parrots they kept. However, sorrow descended when Paco de Garcia, the most famous bird, was stolen. Though the family searched, they couldn't find their beloved parrot. Paco found his way back to them and in celebration, The Lost Parrot Bar & Grill was opened in his honor, with parrots everywhere—in vivid paintings, delicate figurines, and even a paper one hanging from the ceiling.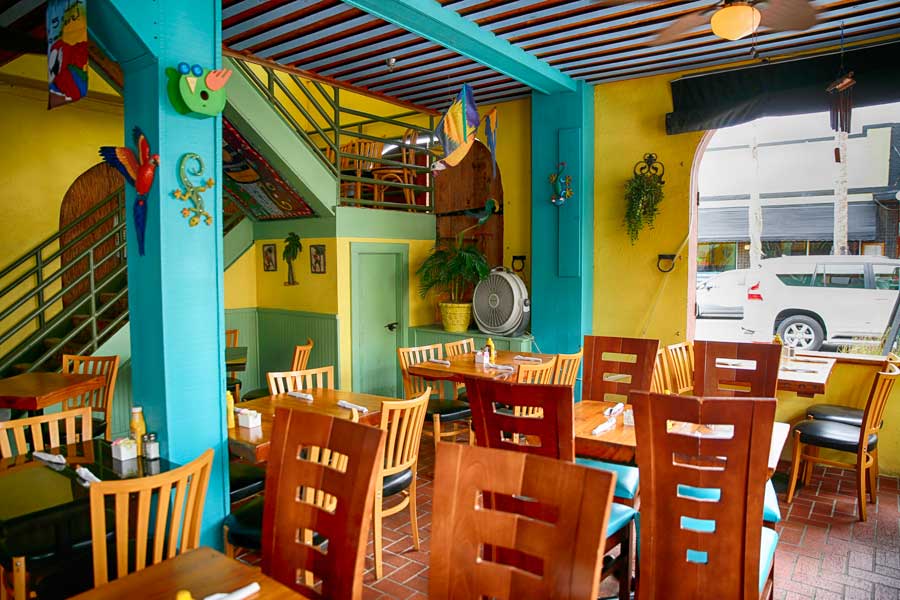 Our meal began with warm tortilla chips and homemade salsa. My husband ordered the Reuben sandwich, which was huge, and perfectly prepared as were the crunchy onion rings served with the tiger sauce. The thinly sliced pastrami was tender and juicy and grilled rye bread was the perfect complement.
I opted for the coconut shrimp. My platter had five golden shrimp in a light batter with coconut and a tangy pineapple pina colada dipping sauce. It included fresh broccoli and a twice-baked potato with sour cream. We both enjoyed our meals and took half of them home, so we had room for the creamy homemade French silk pie made richer with fresh whipped cream.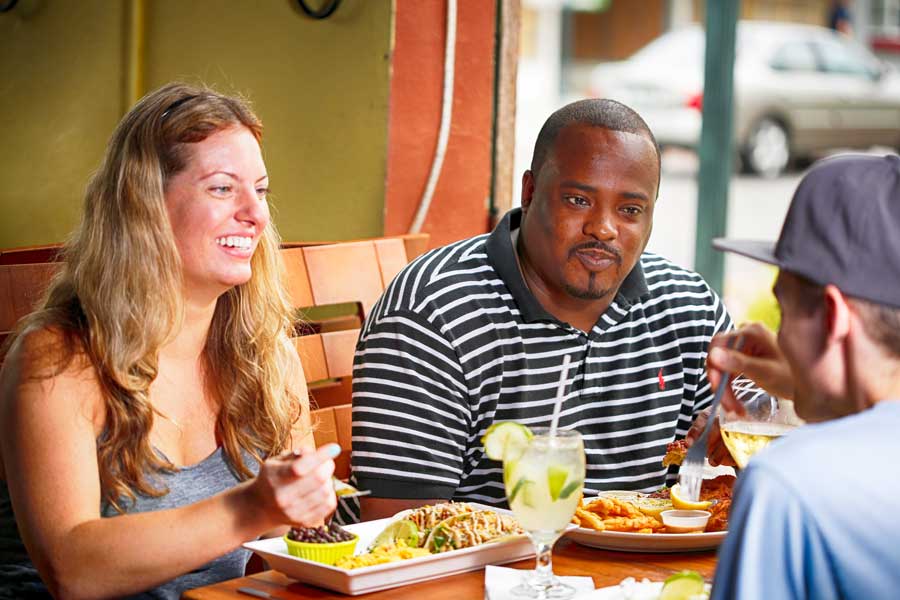 The restaurant features indoor and covered patio seating and has great event nights like Tuesday's Martinis and Smooth Jazz and Wednesdays are a mix of live music and Jam Night.
The restaurant is a great family place with a kid's menu and a relaxed atmosphere with attentive staff. There's a full bar with amazing tropical drinks and luscious martinis.
---
The Lost Parrot Bar & Grill
100 East 4th Avenue, Mount Dora
352.729.2685
www.thelostparrotmtdora.com
Leigh Neely began her writing career with a weekly newspaper in the Florida panhandle, where she not only did the writing, but delivered the papers to the post office and dispensers. She has been writing ever since for a variety of newspapers and magazines from New Jersey to Leesburg. With her writing partner, Jan Powell, Leigh has published two novels as Neely Powell.
Share This Story!