Social Spotlight: The rites of spring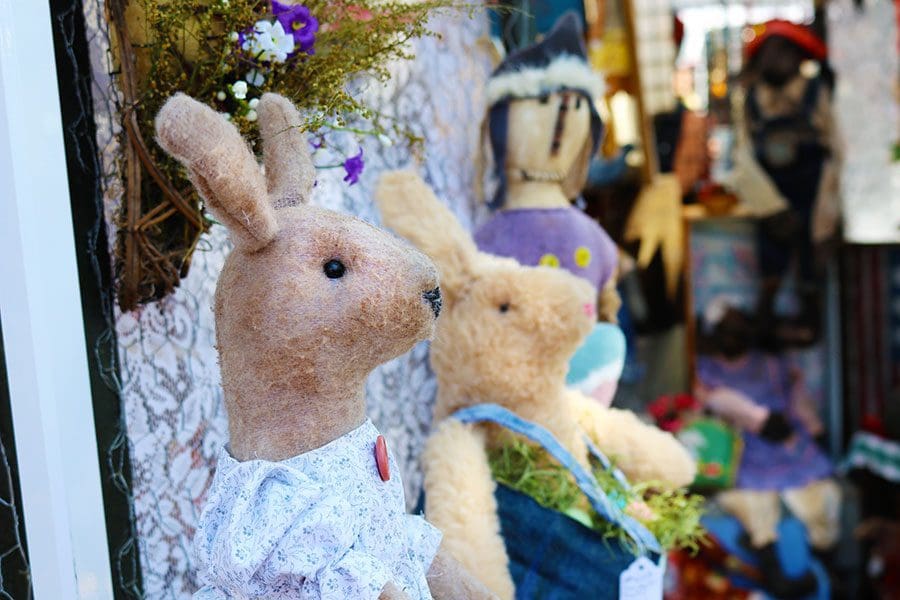 Mount Dora's annual arts and crafts festival adds food and drinks from local favorites to the lineup.
Mount Dora's Spring Festival is back for its 23rd year, bigger and better than ever. Each year, the festival brings in artists and handcrafters from all over the country, with more than 225 vendors expected this year. 
When Janet Gamache took over as the main organizer years ago, the festival was an antique show. Then, for the first couple of years of the festival, it was a collectibles show. But organizers have been slowly weeding out "buy/sell" vendors, and Janet has been transitioning the festival to arts and crafts. This year, about 95 percent of vendors will be handcrafters and artists, as organizers strive to display more unique art. 
The Spring Festival also is expanding this year with a food court and wine-tasting area. Food will be provided by assorted vendors who specialize in festival food like kettle corn and funnel cake, as well as from local restaurants. The wine tasting will be provided by Lakeridge Winery & Vineyards, of Clermont. 
The new Mount Dora Marketplace on Donnelly Street will provide a larger seating area. Beer, wine and liquor can be purchased from kiosks or at local restaurants, and visitors will be able to walk around the event with their drinks. 
Janet's favorite part of the festival is being able to shop around.
"I just like going and seeing all of the original, neat ideas that everybody has, then the high-quality, one-of-a-kind items that are there," she says. 
As the artists come from all over the country, visitors can expect to see all kinds of unique and even personalized products, including Laura Adams' handcrafted and personalized hats. 
The Texas native followed her only child and grandchild to Florida 10 years ago. A third-generation millinery, Laura was making hats "from when my feet hit the floor. Every single weekend, every night and after school," she says. 
When she first arrived in Florida, Laura began designing a ladies' line. She makes everything by hand. She sizes, seams, shapes and weaves all of her hats, which can be a complicated process if you don't know what you're doing, she says.
Anyone interested in finding a new hat can make sure they get the perfect one right there at the festival.
"I make all handmade bands, silk flowers. I do from shabby chic to vintage to modern. I do a lot of custom work. I actually will do a custom fit right in my booth," says Laura, who lives in Mount Dora. 
Making the hats, she says, actually is just a job. What she really loves is going to shows, meeting people and helping them find something they'll love. She has been participating in Mount Dora's Spring Festival for about eight years, though she travels to arts shows all over the country, including a three-month trip to Michigan every year, to sell her one-of-a-kind hats. Laura's hats are packable and adjustable, and she ships them all over the world.
"The pleasure is that I'm fitting the hat and making them feel good about the hat. If you don't get that 'aha' moment when you put on a hat, then it's not your hat," Laura says.
She assures that she can find the perfect hat for anyone, even if they tell her they are not normally a "hat person." Ladies' visors are among Laura's most popular hats, especially in Florida. They're bigger than the average visor and popular among most people, especially female golfers. 
Laura and the other artists should see plenty of customers. The festival usually hosts more than 50,000 visitors throughout the weekend, and organizers hope to bring in even more this year with the bigger variety of vendors, food and drinks, and the improvements they have made.
Parking will be available in the Mount Dora Plaza parking lot, where a shuttle will be available to take visitors to the festival. For more information on shuttle schedules and details about parking and lodging, visit mountdoraspringshow.com/. 
You can find Laura's hats and a schedule for her shows on her Facebook page at facebook.com/hatsbylauramichaels. 
If you go:
What: Mount Dora Spring Festival
When: 9am-5pm, March 21-22
Where: Downtown Mount Dora
mountdoraspringshow.com
Originally from Buffalo, NY, Victoria graduated from Canisius College in 2018 with a bachelor's degree in English and Writing. In August of 2019, she relocated to Eustis, Florida, and soon began at Akers Media Group assisting with social media projects. Later that year, she was promoted to a full-time writing position at the company and has since found her niche telling the stories of so many of Lake and Sumter County's awesome people.
Share This Story!