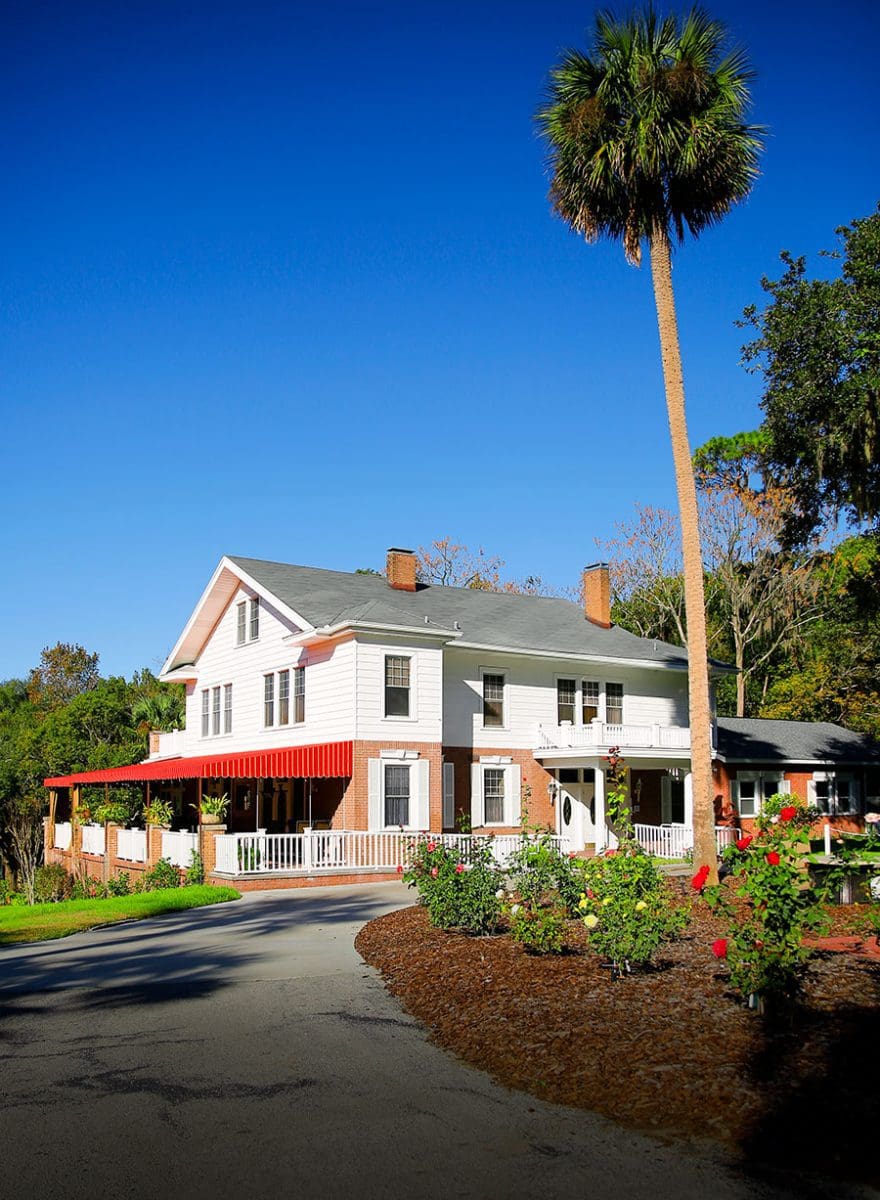 Coming up roses
Prepare to enjoy a feast for the eyes as well as a delicious meal when you visit The Rose Plantation in Fruitland Park.
Lunch at The Rose Plantation is the perfect mix of casual and elegant. As you enter the historic house that is now a restaurant, you'll pass the beautiful rose garden out front. Roses from these bushes are used as centerpieces for the tables. It's easy to imagine the wonderful galas, masquerades, teas, and other social events that once were held here.
My friend and I enjoyed a leisurely lunch. Though there was a full house, our server Cindy was attentive and friendly. I had the junior club sandwich with a side of delicious potato salad. My friend had fresh strawberry and spinach salad with jicama, candied pecans, and goat cheese, and a zesty balsamic vinaigrette dressing.
The desserts were decadent and delightful. I had a huge brownie filled with cookies and cream mousse while my companion chose the signature dessert of The Rose Plantation: banana cream pie.
Reservations must be made for groups of 15 or more and are always encouraged for dinner. The historical photos and antique furniture, though minimal, enhance the beauty of the old house and make it feel warm and welcoming. Appropriate suggested attire is casual to semi-formal.
The Rose Plantation // 200 Rose Ave. Fruitland Park // 352.805.4340
Leigh Neely began her writing career with a weekly newspaper in the Florida panhandle, where she not only did the writing, but delivered the papers to the post office and dispensers. She has been writing ever since for a variety of newspapers and magazines from New Jersey to Leesburg. With her writing partner, Jan Powell, Leigh has published two novels as Neely Powell.
Share This Story!