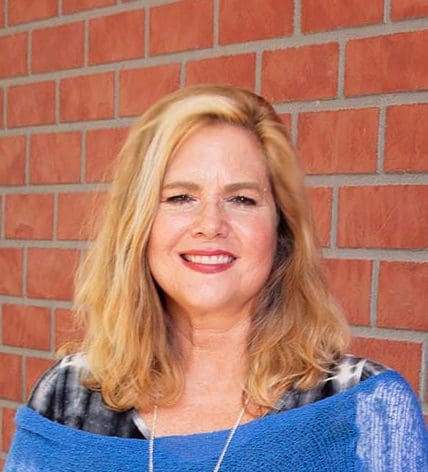 New laureate promotes poetry in Lake County.
For award-winning poet Laura Sobbott Ross, it's easy to find inspiration for one of her favorite subjects: Lake County's natural beauty. She simply steps outside her home at Sullivan Ranch in Mount Dora and enjoys the sights of ancient oak trees and acres of rolling hills. 
"Throughout the years, I've written so many poems about our beautiful area that I could make a book out of them," says Laura, who began writing poetry as a teenager. "My poetry has focused on the area's rolling green terrain, nurseries, orchids, and springs." 
Her passion for poetry and love for the county made her a natural fit to become the first poet laureate of the Lake County Library System. During her one-year term, she will be responsible for promoting poetry, seeking new audiences for the art form, and creating opportunities to engage the community with poetry. 
"The arts are growing in Lake County, and I look forward to being the face of poetry in our area," she says. 
By hosting poetry readings and poetry workshops at various libraries throughout the county, she will help aspiring poets tap into their creative potential. 
"It's all about encouraging and inspiring future generations of poets," she says.
Laura, who teaches English for speakers of other languages to adults and GED preparation at Lake Technical College, brings an impressive list of accomplishments to the position. Her poetry has been published in literary journals such as the Columbia Review, Literary Bohemian, the Arkansas Review, and Southern Humanities Review. In addition, she won the Southern Humanities Auburn Witness Poetry Prize and was a finalist for the Art and Letters Poetry Prize. 
"Most of what I write is narrative poetry," she says. "People tell me all the time that my poems are easy to visualize and easy to understand." 
Her poems include "Song Girls," which focuses on her mom's upbringing on a rural Mississippi farm, and "The Mansion of Howey-in-the-Hills," a tribute to one of the county's most popular architectural structures. She typically writes between 30 and 40 poems each year. 
"If I'm not writing a poem, then I'm thinking about what I'll be writing about next," she says. "Believe it or not, I am not academically trained. I'm one of those students who benefitted from arts in school. It's such an important creative outlet."
Akers Media Group's James Combs has been a staff writer for several local publications since August 2000. He has had the privilege of interviewing some of Lake County's many fascinating residents—from innovative business owners to heroic war veterans—and bringing their stories to life. A resident of Lake County since 1986, James recently embarked on a journey to lead a healthier lifestyle. He has lost 60 pounds and walks nearly five miles a day. In his spare time, he enjoys target shooting, skeet shooting and watching his beloved Kentucky Wildcats!
Share This Story!