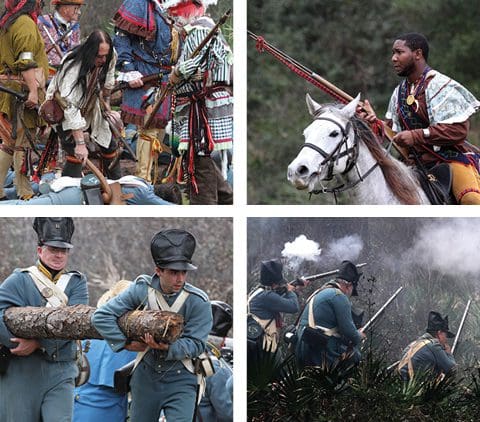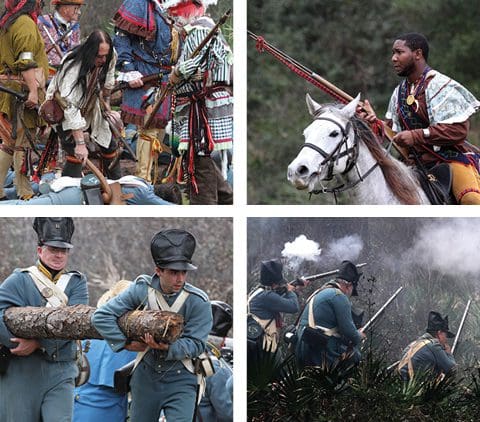 The Dade Massacre, which sparked the Second Seminole War, occurred right outside of Bushnell.
On Dec. 28, 1835, nearly 200 Seminole Indians, hiding behind palmettos, ambushed 107 federal troops under the command of Maj. Francis Langhorne Dade.
For Dade's troops, fighting a highly motivated enemy who had the element of surprise and knowledge of the terrain was too much to overcome. Eight hours after the Seminoles fired the first shot, the bodies of U.S. soldiers were sprawled across the battlefield. Only three men survived. Two of the three died in ensuing hours trying to escape.
The Second Seminole War is the longest and costliest war against Native Americans in U.S. history.
Each January, more than 200 people converge upon Dade Battlefield Historic State Park to reenact the famous battle. Those portraying U.S. soldiers don blue wool uniforms; their Seminole adversaries with painted faces wear colorful headdresses and buckskin trousers.