Tiffany & Bob Bone | Bone Fit Studio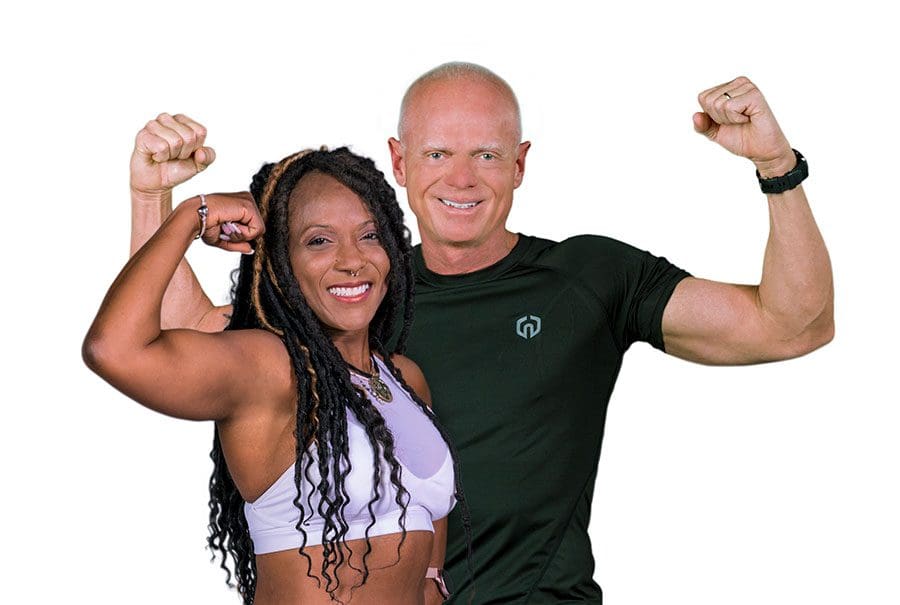 Q. COVID-19 has had severe outcomes on people with compromised health. What can I do to prepare for a second wave or future pandemics?
A. Great question and we have a personal answer. We both overcame bouts with COVID with comparatively minor symptoms. While sick, we continued to eat even with no appetite, we sought sunlight exposure, and we exercised even when tired and aching. Things could have been different had we not begun exercising and eating healthy eight years ago.
We have had our own health challenges. In 2012, we were both overweight and physically inactive with no eating plan. Tiffany had epilepsy and high blood pressure. Robert was sedentary, carrying an unhealthy amount of fat and on a course towards obesity.
Obesity and severe obesity (defined by the CDC as a BMI of 30% and 40% respectively) and their accompanying illnesses increase the chances of complications with COVID. The CDC stresses the importance of staying physically active and practicing healthy habits to be and remain healthy during the COVID pandemic.
Regular physical activity reduces stress, prevents weight gain, improves sleep, and can boost the immune system. It turns out, our last eight years of exercise and healthy eating where exactly what the doctor ordered. Our moderate reaction to the virus could have been much different.
Our fitness is mostly light weights and add some cardio. We also eat a balanced macronutrient diet of fats, proteins, and carbohydrates to maintain energy, muscle, and a healthy weight. Find ways to be active without a gym with online instructors and videos for exercise at home and physical activities like mowing the lawn. It's not too late. If you have not used the last six months to get healthy, start now!
---
Bone Fit Studio
239.822.5928
BoneFitStudio.com
402 N 14th St., Leesburg