Social Spotlight: Up, up, and away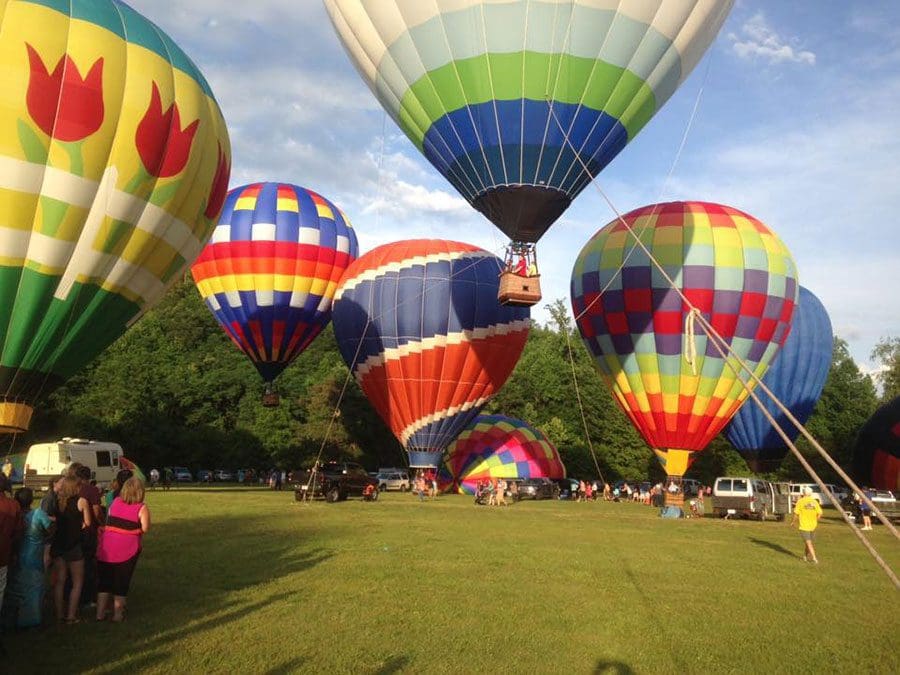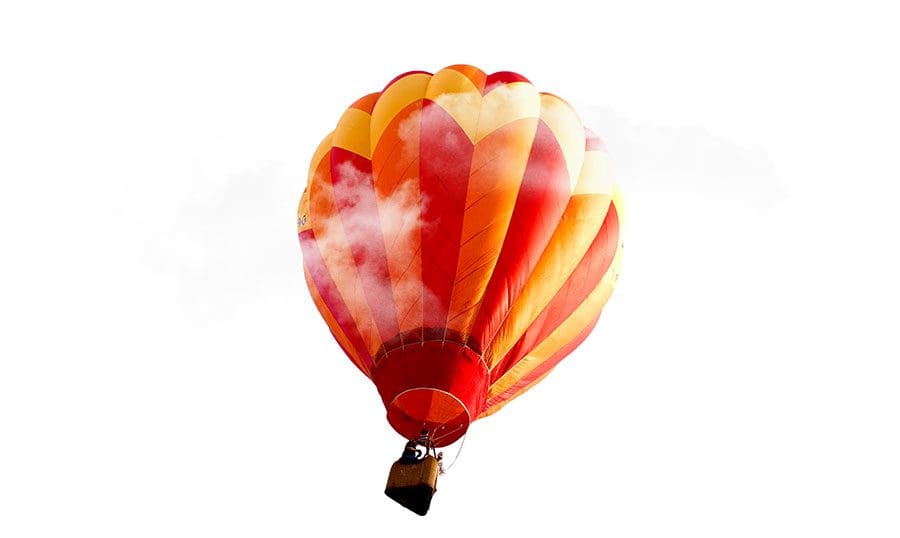 Beautiful balloons are flying in for a Villages festival.

Dan Stukas has flown Air Force supersonic jets and Delta airliners. But there's a thrill about piloting a hot-air balloon that other aircraft can't provide.
"When you take off, no matter how much preparation you've given it, there's an element of adventure that happens with every flight," Dan says. "It's not scary adventure, it's just that the question pops up, 'Where are you going to land?' The answer's always 'We're not sure.'"
Dan and his wife, Susan, will float in from their South Carolina home and land in Sumter County to organize The Villages Balloon Festival. The inaugural event is scheduled for May 31-June 2 at The Villages Polo Club, 703 N. Buena Vista Blvd. The festival is open to the public, and about 5,000 visitors are expected each day.
Dan and Susan have flown balloons for about 30 years and traveled to many countries. Dan has won competitions such as the Helen (Georgia) to the Atlantic Race, the only long-distance race for balloons, and Susan is an experienced crew chief. They connected with The Villages through friends who heard the community wanted to stage a festival. In 2018, the Polo Club hosted a balloon glow evening event, but this festival has a full daily schedule, ballooning competitions, and more activities.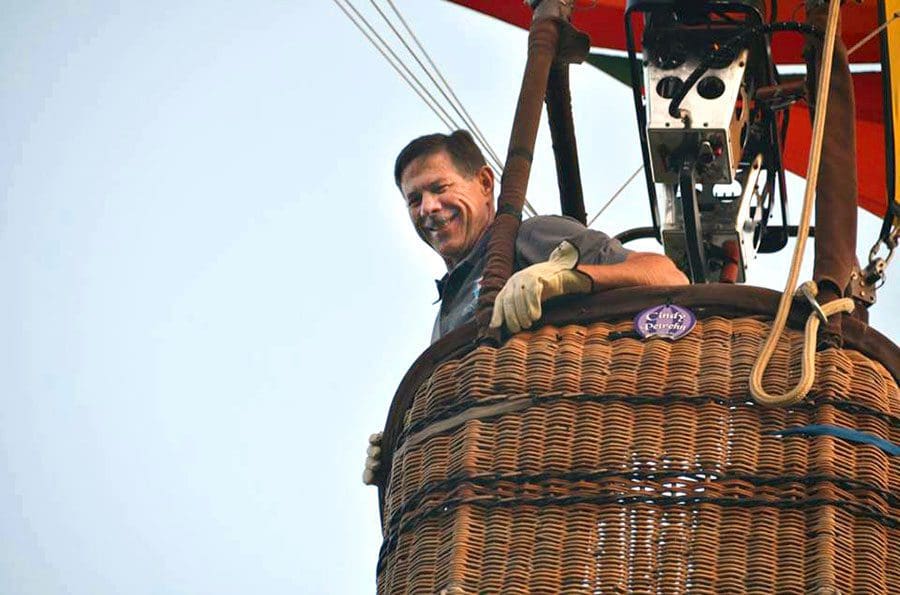 "Balloon festivals offer an exciting opportunity for an up-close look at hot-air balloons," says Barbara Warner, one of the organizers of the event. "It's an enchanting experience to watch balloons in flight as they participate in competitions in and out of the event grounds."
Anyone who thinks they'll go up in a balloon "when pigs fly" may want to attend. Balloons shaped like a pig, a seahorse, and an eagle are expected, Dan says. About 20 balloons will participate in competition flights, tethered rides, and lighted balloon glows. The festival will also offer musical entertainment, arts and crafts, a Kids Zone, food and beverages, and a Saturday appearance by the Gentle Carousel miniature therapy horses.
A tethered balloon ride usually is at less than 40 feet off the ground. Balloon ascensions are planned for early morning and late afternoon, when weather conditions generally are favorable.
But flight times will be determined by Dan, the "balloon meister," and his team. The position requires piloting experience, knowledge of micrometeorology, good decision-making, and strong people skills to ensure safety and enjoyment for pilots and spectators, he says.
"This is a serious people sport," Dan says. "You involve everyone in getting the balloon up."
And after the flight, everyone celebrates the return to earth. Dan and Susan hope the balloon festival is the first of many in The Villages.
"We actually love sharing ballooning, and this is another opportunity to do so," he says.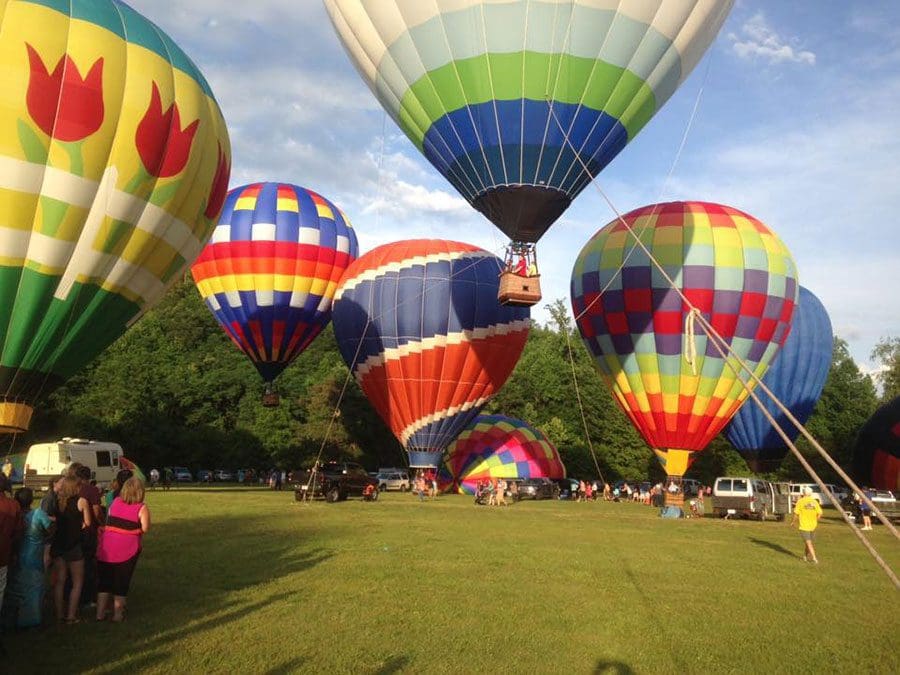 ---
The Villages Balloon Festival
Hours: 1-9pm Friday, May 31, and 6:30am-9:30pm June 1-2. Balloon events start around 6:30am on the weekend but they are weather-dependent.
Tickets: $15, adults; $10, ages 10-18; free, 10 and under. Available at Villages box offices and thevillagesballoonfestival.com.
Entertainment
(Subject to change)
5/31 @ 1pm
Beautiful Bobby Blackmon
Blues
5/31 @ 4pm
Handpicked Trio
Bluegrass
5/31 @ 7pm
N-Spire
Soul/dance variety
6/1 @ noon
N-Spire
Soul/dance variety
6/1 @ 3pm
Penta
Rock
6/1 @ 6pm
Selwyn Birchwood
Blues and funk
6/2 @ noon
Steelhorse
Country
6/2 @ 3pm
Cece Teneal & Soul Kamotion
Soul/Motown
6/2 @ 6pm
The Hooligans
British rock