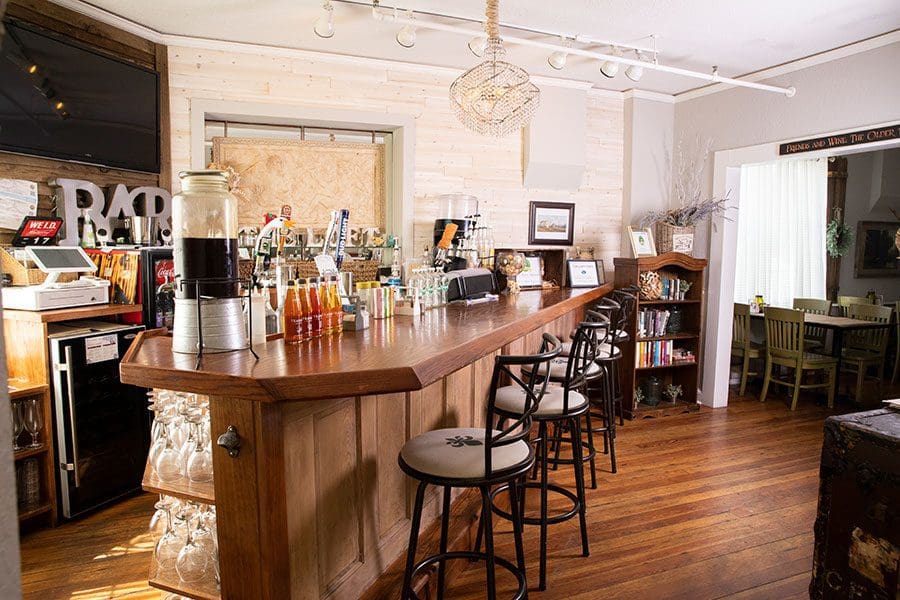 While its plant-based menu continues to grow on diners, the Loft Café also serves options for meat lovers.
Mark Powers, of Eustis, has been a strict vegetarian for 40 years. His wife, Shawn McMalis, is a proud carnivore who could never fathom eating a meatless meal.
Finding a restaurant that they both could enjoy was tricky. Dining out usually meant one would have to sacrifice a tasty dinner while compromising for the other's way of eating.
"Either I was going to order a salad with few items on it or I was going to enjoy a great plant-based dinner," Mark says. "It was difficult to find a happy medium."
Then they discovered the Loft Café in downtown Mount Dora. It's a place where meat lovers can order a classic Rueben, a black Angus burger, or a traditional shakshouka breakfast, and vegans can order inventive plant-based versions of the same meals.
Mark and Shawn visit the Loft Café several times each week and now eat together in harmony.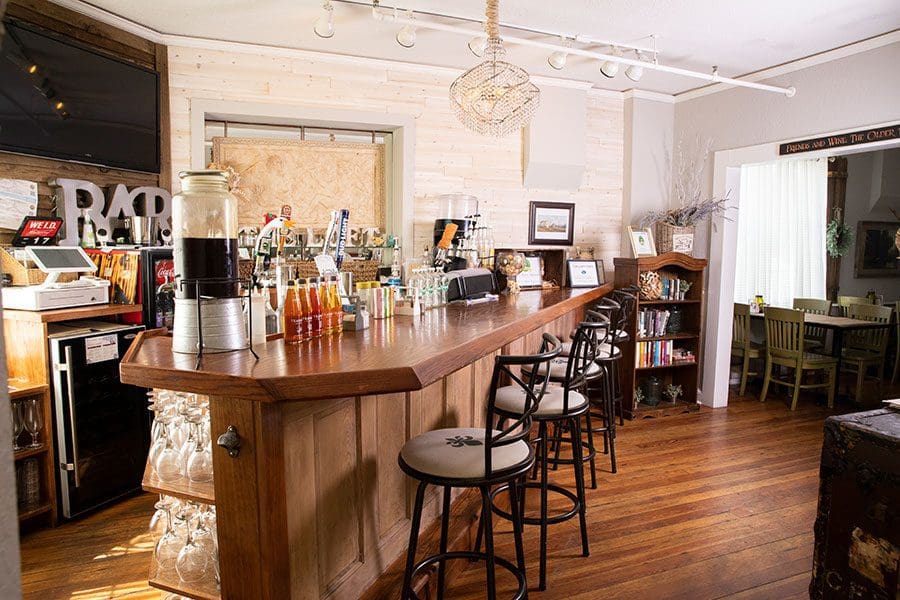 "We really love it here," Mark says. "The menu satisfies both our lifestyles."
Those words are music to the ears of owner Jimberly Staubs. A former restaurateur in Naples and vegan of 33 years, she traveled to Mount Dora several years ago and was disappointed in the lack of restaurants offering plant-based options.
"That got me thinking, 'Maybe there's a niche here that needs to be filled,''' she says. "I spent nine months doing research and visiting different restaurants in the area to find out what they had and didn't have. I started developing a menu and looking for space."
After discovering an ideal location on the second floor of the Renaissance Building in downtown Mount Dora, she opened the Loft Café in February 2018. She created a restaurant where "everybody can eat together" and she could make "delicious, made-from scratch products at a $12-$13.95 price range."
The 50-seat restaurant maintains a light, warm French farmhouse feel and is adorned with eclectic chandeliers, a small herb garden along one wall, and repurposed antiques such as a Howard Miller grandfather clock and a trunk once used to ship high-end Italian shoes. Patrons can sit in the main dining room or the garden room, which features a beer-and-wine bar and a lending library.
Hungry patrons short on time can visit the Loft Café's sister restaurant, Fresh by the Loft, located on the first floor of the Renaissance Building. It offers healthy grab-and-go items, including kombucha tea, smoothies, wraps, and sandwiches.
Since opening the Loft Café, Jimberly has discovered that the skyrocketing vegan market hasn't skipped Lake County. Although the menu offers an equal number of options for carnivores and herbivores, beef hasn't staked a claim as the best seller.
"Right now, it's probably about 50/50 on what we serve," she says. "The plant-based community is growing by leaps and bounds and is becoming more prevalent as the mainstream."
Jimberly does much of the cooking herself. It takes a special talent to engineer a plant-based burger that tastes, smells, looks, and even feels like ground beef. Just don't ask which meal she enjoys cooking the most.
"That's like asking me which of my kids I like the most. They're all my babies," she says.
Those babies include a classic BLT (the traditional comes with applewood smoked bacon and the plant-based version with vegan tempeh bacon), a classic Rueben (the traditional comes with corned beef and the plant-based version with a wheat-based meat called seitan), and a hamburger (the traditional comes with black Angus beef and the plant-based version comes with heme, a plant protein which mimics the texture of ground beef).
The Loft Café also serves breakfast items such as French toast, biscuits and gravy, Belgian waffles, and chicken and biscuits. A variety of salads, flatbreads, sandwiches, and breakfast platters round out the extensive menu.
For couples who enjoy eating out, dietary differences no longer have to be deal breakers.
---
One customer on the traditional Reuben:
"The 'real' corned beef is delicious. It's cooked from scratch and brined for 18 hours, giving it a fresh and full flavor. The meat is stacked fairly high and layered with an appropriate amount of sauerkraut and topped with swiss cheese between grilled marble rye bread. The accompanying sweet potato fries are cut in a waffle design and have a sweet and pure taste, unbothered by salt or spices."
One customer on the plant-based Reuben:
"Although I'm a devout meat eater, I must say that the wheat-based 'meat' used in this sandwich was an adequate substitute for the corned beef. The sandwich is grilled, cheesy, crunchy, and gooey. While I have no plans of going vegan, I can see why plant-based enthusiasts enjoy this particular sandwich."
---
Plant-based diets are associated with lower rates of heart disease, high blood pressure, and diabetes, according to professors at Harvard Medical School.
Only 3 percent of Americans are vegan, according to a 2018 Gallup poll.
Plant-based food with high protein includes chickpeas, peanuts, quinoa, tofu, and lentils.
Akers Media Group's James Combs has been a staff writer for several local publications since August 2000. He has had the privilege of interviewing some of Lake County's many fascinating residents—from innovative business owners to heroic war veterans—and bringing their stories to life. A resident of Lake County since 1986, James recently embarked on a journey to lead a healthier lifestyle. He has lost 60 pounds and walks nearly five miles a day. In his spare time, he enjoys target shooting, skeet shooting and watching his beloved Kentucky Wildcats!
Share This Story!