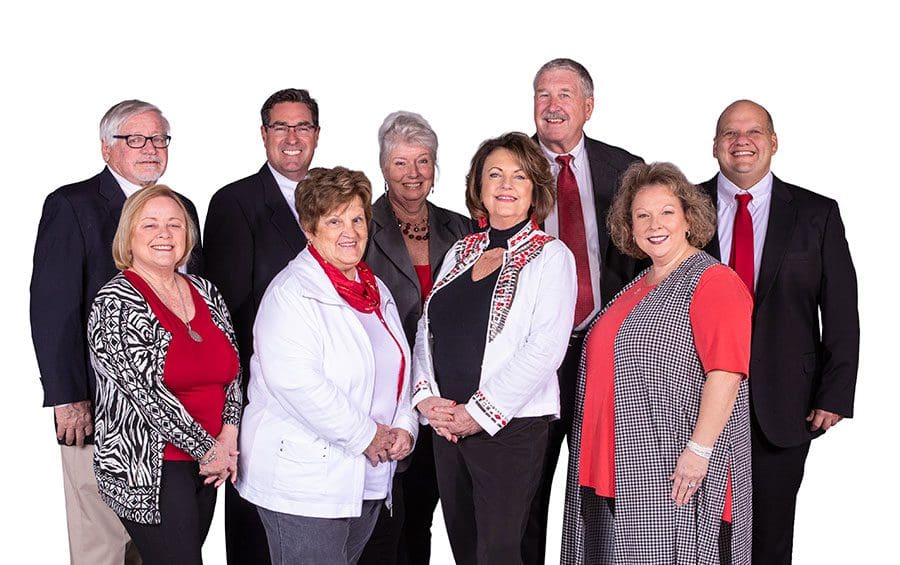 Mary Baker, Owner/Broker
Mary Baker's successful boutique real estate firm, Visionary Properties Inc., has offices in Tavares and Sarasota. She became a Realtor in 1992 and earned her broker's license in 2002. Mary notes that her team's top priority is providing stellar customer service.
"Because we are small, we can offer much better service than larger real estate firms," she says. "Customers do not get lost in the shuffle. We call them back immediately, and because of that, we have repeat business and referrals. The primary feedback that we receive is that we go far beyond 'the call of duty' to meet our clients' needs."
Mother-and-son duo Louise Janssen and Jody Zeller are The Villages specialists, and Marjorie Graham is the transaction coordinator, handling all transactions from beginning to end.
Randy Owens, in the Sarasota office, is the company's "waterfront specialist," and his knowledge of intracoastal waterways is important for buyers and sellers.
Visionary Properties' Customer Care Team consists of Mary Robertson and Steve Longshore. They make sure that clients receive the best information possible and get started in the right direction for their home search. Dennis Mulholland oversees our property management company. We can place a tenant and or manage your rental inventory, giving property owners hassle free rental ownership.
With that teamwork, Mary says Visionary Properties is committed to helping customers achieve great results!
353 W. Alfred St., Tavares
352.636.2733
facebook.com/marybakersells