We Are Marshall! Local Star Commits to Thundering Herd!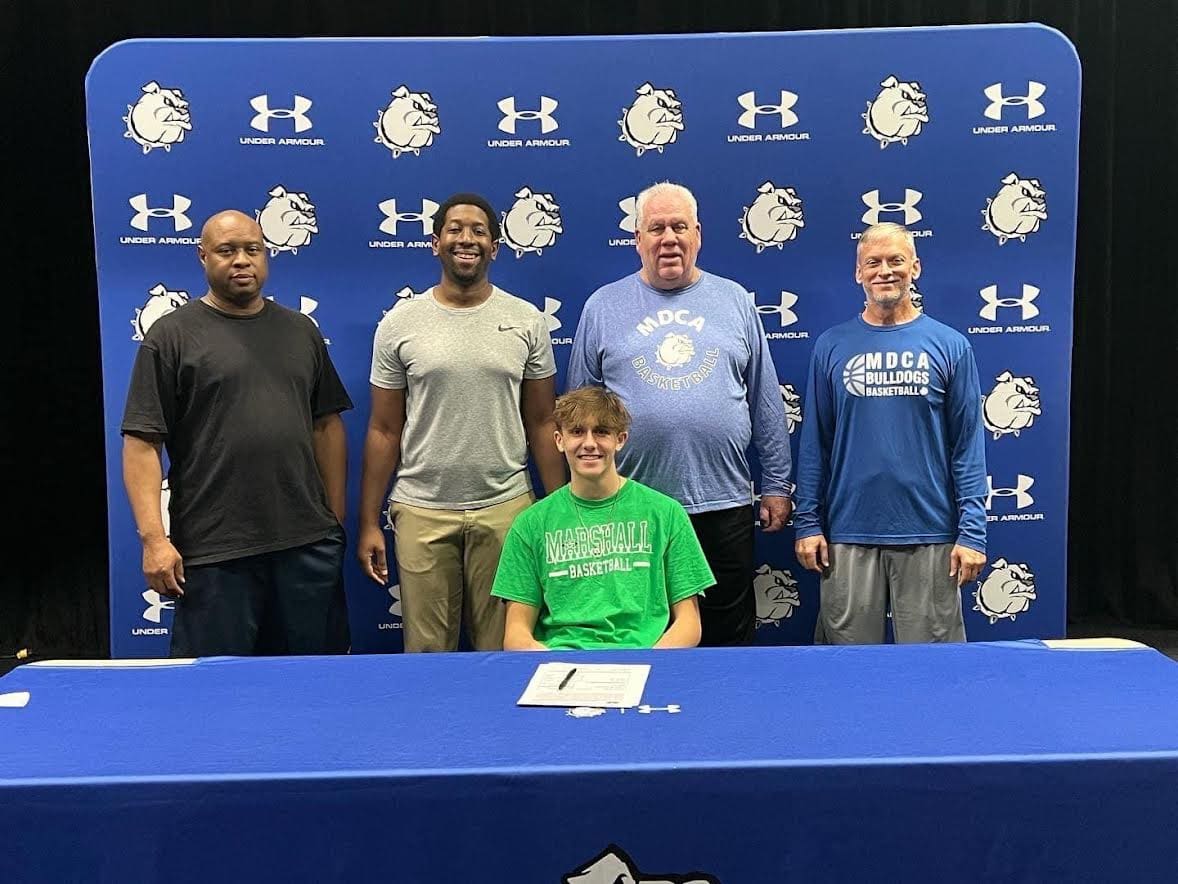 Local High School Basketball Star – Kycen Pruett has signed to play for Marshall University!
Mount Dora Christian Academy Basketball Star Kycen Pruett has signed with Marshall to continue his education and basketball career. Pruett was surrounded by teammates, friends and family as he signed his letter of intent to join the Thundering Herd next season. The 6"4 Senior SG has impressed so many scouts as he has continued to work hard and play to the best of his ability especially over the summer. As Pruett heads into his final season at Mount Dora Christian Academy he looks better than he ever has!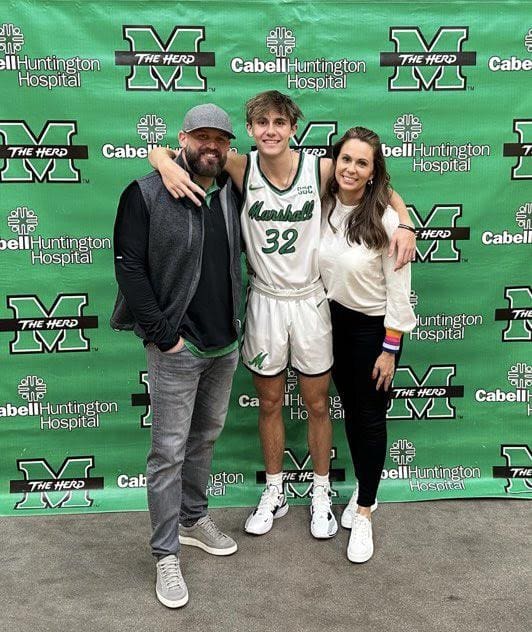 Pruett is a player who not only plays hard he's good on both sides of the court. He has played the last few seasons with Windermere Prep and helped those teams make the playoffs the past few years. One of Pruett's best assets is his ability to set up plays. He's an excellent transition player and can almost see things before they happen. It's a reason he is so good at assists.
Coach Steven Hayes has built an amazing program over the years at Mount Dora Christian Academy. The entire staff was just beaming with pride as they watched Pruett sign his letter of intent. Hayes has built a winning program that contends for championships and that's made players want to come play for the team.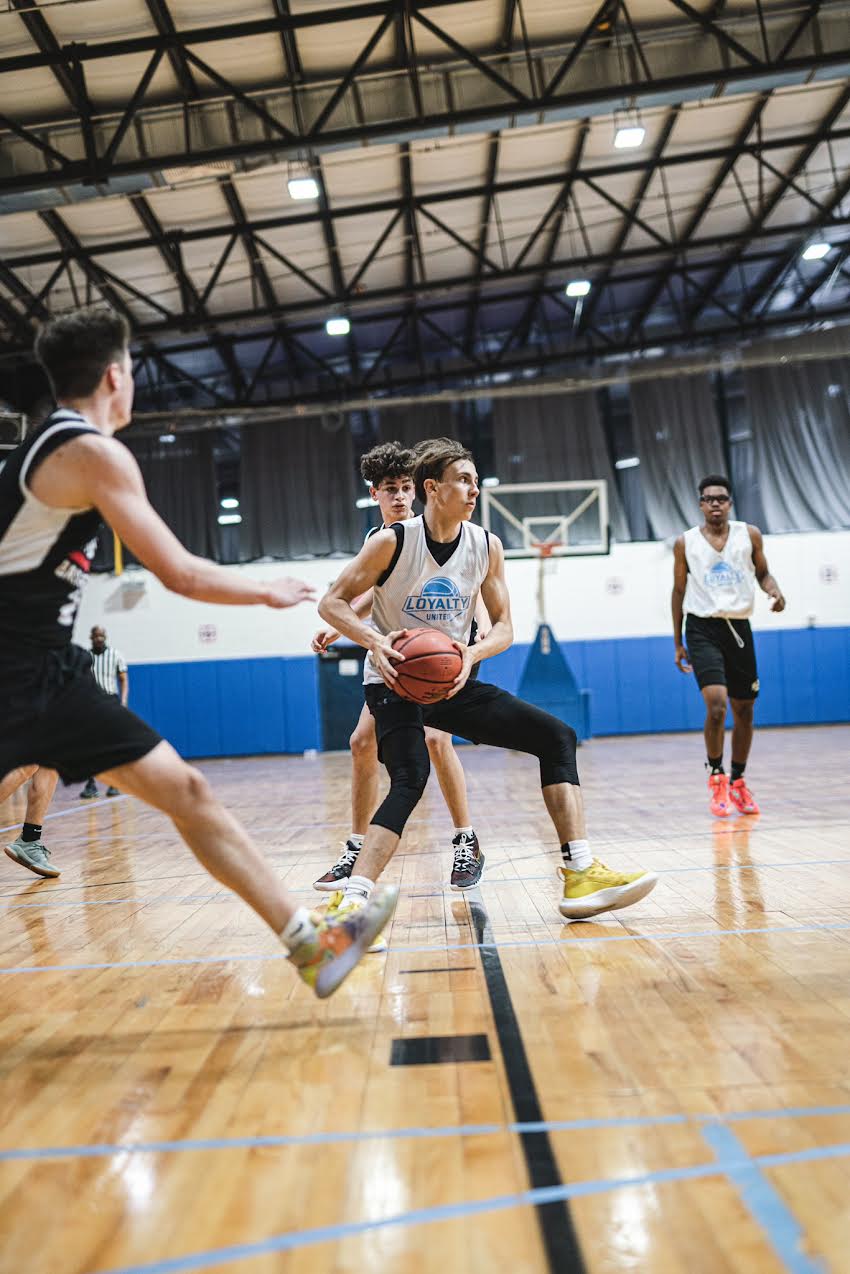 This is a massive opportunity for Pruett. Playing NCAA Division 1 basketball for Marshall is going to be a dream come true. The Thundering Heard are already 5-1 this season and look really good. Pruett will be coached by Dan D'Antoni who has coached in the NBA as an assistant for the Suns, Lakers and Knicks and has been the head coach of Marshall since 2014.
This will be the first season Pruett plays with MDCA and the team couldn't be more excited. Coming off a 26-2 season that nearly won them a championship, the Bulldogs looked poised to go far again this year with the help of this electrifying player. The surrounding community has been buzzing about him joining MDCA. Everyone is excited especially his teammates. Senior Isaiah Bryant was the second lead scorer last season for the Bulldogs but returns with an incredibly talented roster. Senior Kevin Frederick  and company will all be a force to be reckoned with and they are super excited to play with Pruett.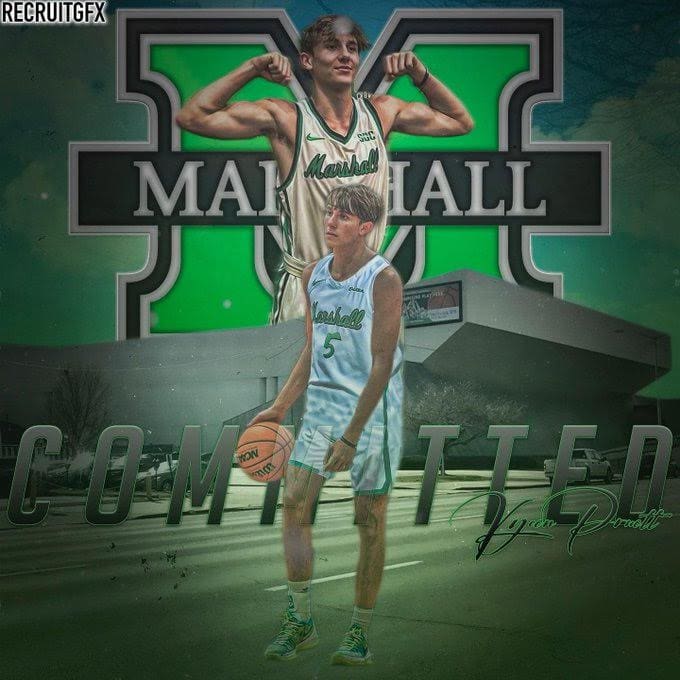 Pruett not only elevates the team athletically he also is elevating the starting roster which looks to have the most critical pieces returning. Pruett adds more depth to the starting roster and that is an incredibly good thing for this team. He is going to make Bryant, Frederick and Rodriguez shine as part of this starting roster. We are excitedly waiting on what this team is going to do this season! They are in our preseason favorites to make a run at the final four again this season in their league!
Congratulations to Mount Dora Christian Academy on sending another player to division 1 to continue their career. We also want to extend our sincere congratulations to Kycen Pruett and his family for the massive opportunity that awaits him at Marshall!
Pictures Provided By –
MDCA Facebook Page
@kycenpruett Twitter Page
RECRUITGFX
Kyle Coppola was born in Newton, Massachusetts and received his Bachelor of Fine Arts in Communications from Curry College in 2016. After traveling to Florida on a family vacation, he decided he could not get enough of the warm weather and made the move from snowy Massachusetts to central Florida 8 years ago.
For the last decade Kyle has gained valuable experience in social media content creation, marketing and sales, writing, video production, sports announcing and even broadcasting for local radio stations, such as FM 102.9 in The Villages and FM 91.5 in Massachusetts. Every year he volunteers at The Villages Charter High School as a play-by-play sports announcer for the football games as well as a public address announcer for the basketball games, including the annual Battle at The Villages Tournament.
Outside the office Kyle is a husband and father to two beautiful girls along with their cat. In his spare time he likes to spend time with his family, travel, play golf and swim. He is also a huge sports junkie and even bigger motorsports fan and loves to attend racing events when he can.
Share This Story!