We're Still In the Kitchen with Miz Kathi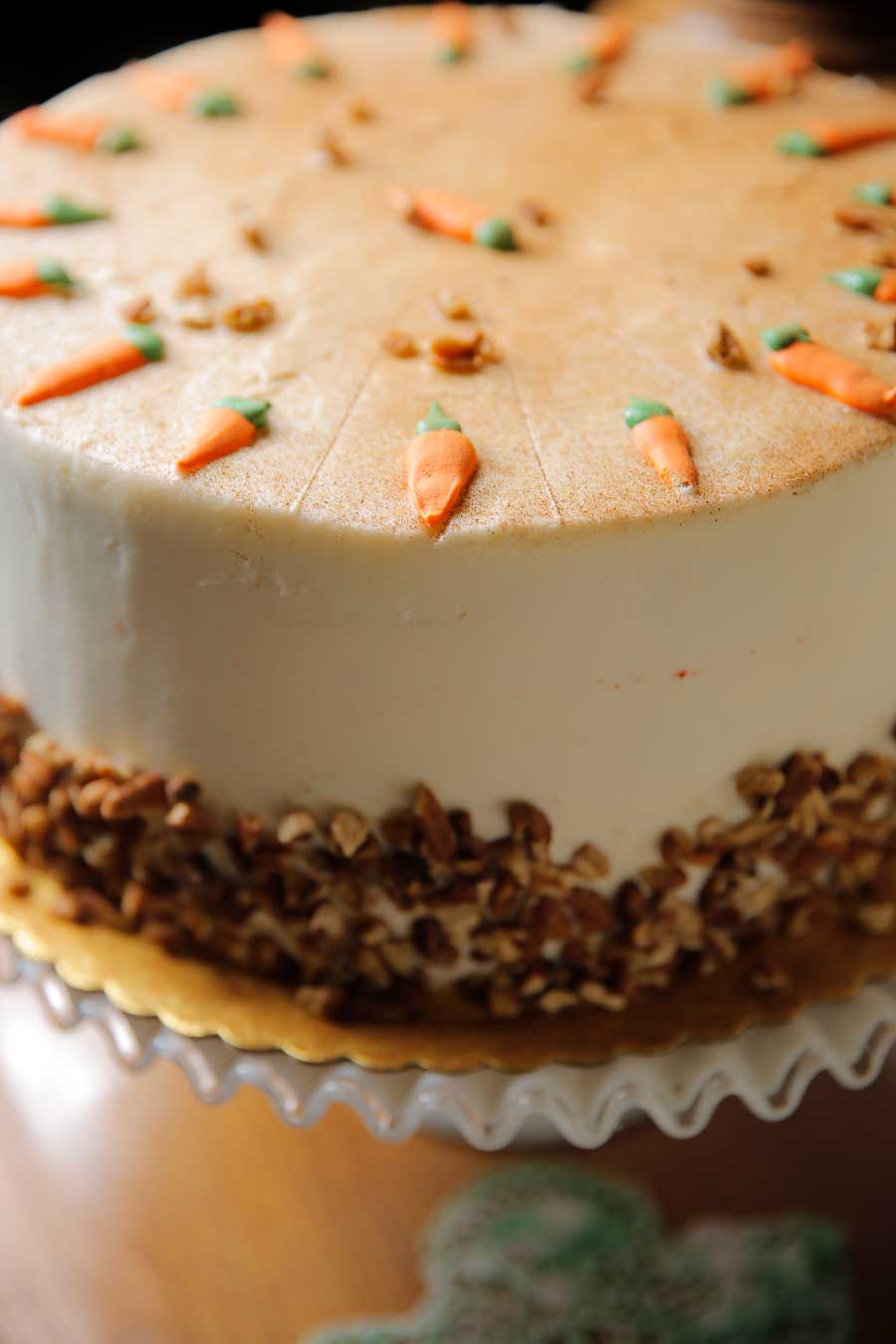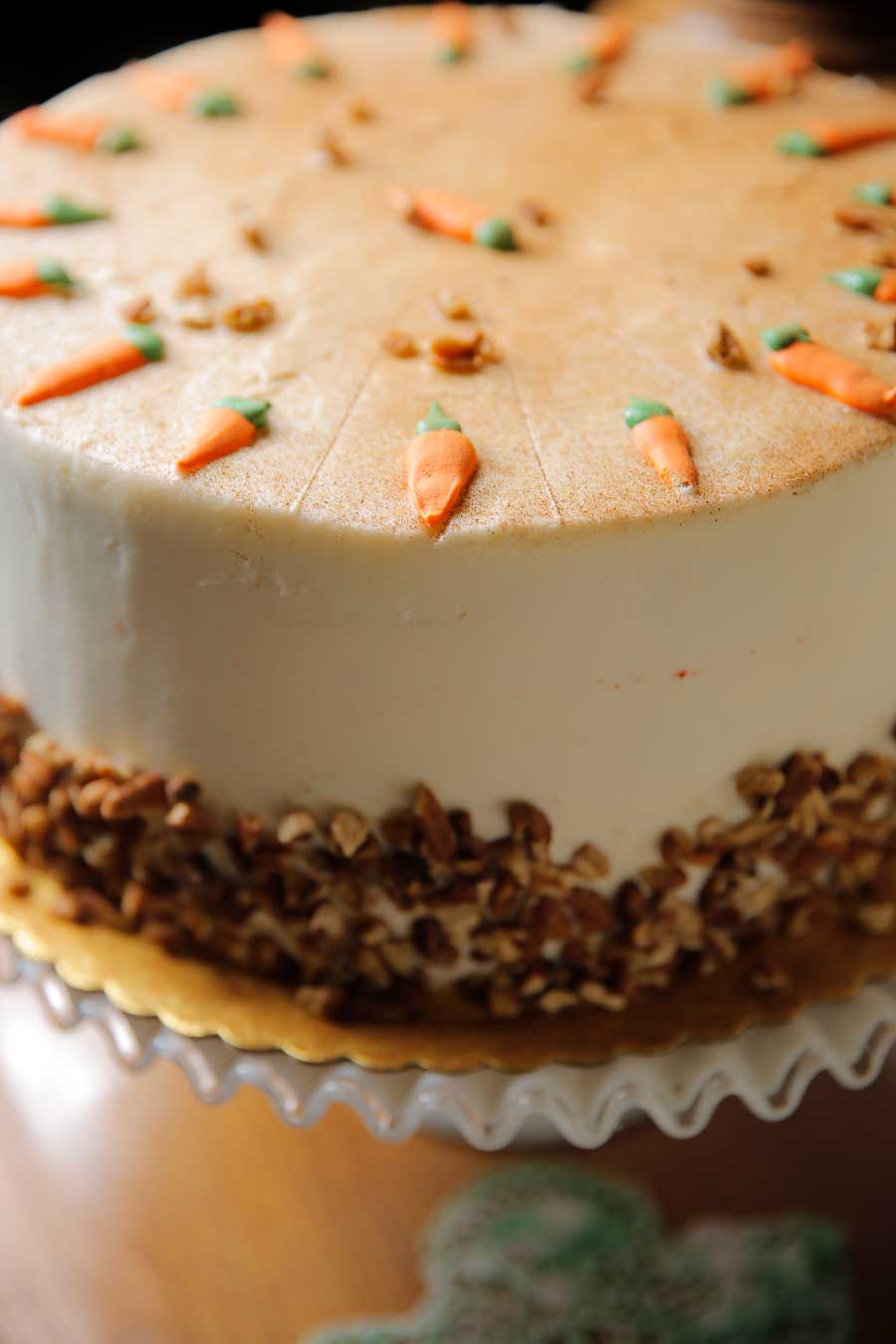 We couldn't fit all the wonderful recipes in our article in May issue of Lake & Sumter Style, so we decided to add these two on the website. Enjoy!
---
Miz Kathi's Homemade Vanilla Extract
1.75-liter vodka
12 Madagascar vanilla beans
Pour some of the vodka out of the bottle so there is room for the vanilla beans. You can just put the beans in the vodka, or you can split the beans and let the bean seeds float around in the vanilla. This is what I do at the café. I like the little specks floating around in the vodka. Let it marinate for one month before using.
Note: I make all of my own vanilla at the café. This will last many years. Just refill with vodka. If you use the beans for other recipes, add a fresh bean to replace it. Refill with vodka as used. Vanilla beans can be purchased online through spice companies.
---
Cotillion Carrot Cake
2 cups Martha White or White Lily All-Purpose Flour
1 ½ teaspoon baking soda
1 ¼ teaspoon salt
¼ teaspoon sugar
1 ¼ cinnamon (2 teaspoons Miz Kathi's Pie Spice)
1 ¼ canola oil
4 large eggs, at room temperature
1 teaspoon Miz Kathi's Homemade Vanilla Extract
2 cups carrots, finely shredded
½ cup pecans, chopped
1 8-ounce can crushed pineapple, well drained
¾ cup coconut
Toasted pecans for garnish
Cinnamon for garnish
Cream Cheese Frosting (see below)
Preheat oven to 350 degrees. Prepare pans. This works best if you cut parchment or wax paper circles for the bottom of the pan. In a large bowl, combine flour, baking soda, salt, sugar, and cinnamon. Stir until combined. Stir in vanilla, shredded carrots, pecans, pineapple, and coconut. Pour batter into prepared pans. Use 3 8-inch pans or 2 9-inch pans. Bake 30-40 minutes or until a toothpick comes out clean. Let layers cool 10 minutes in the pans. Turn them out onto a cooling rack and let cool completely. Pull off paper. Put the layers in the refrigerator for 2 hours or freezer for 1 hour, or chill overnight before filling or frosting. If you skip this step, the cake may fall apart. Frost with Cream Cheese Frosting and garnish with pecans around the sides or top. Sprinkle with cinnamon.
---
Cream Cheese Frosting
2 ½ (8 ounces) cream cheese, softened
2 stick butter, softened
1 2-pound bag confectioner's sugar
Beat cream cheese and butter until light and fluffy; slowly add confectioner's sugar. Beat until light and fluffy. Cut this recipe in half if you are using filling.
---
Leigh Neely began her writing career with a weekly newspaper in the Florida panhandle, where she not only did the writing, but delivered the papers to the post office and dispensers. She has been writing ever since for a variety of newspapers and magazines from New Jersey to Leesburg. With her writing partner, Jan Powell, Leigh has published two novels as Neely Powell.
Share This Story!