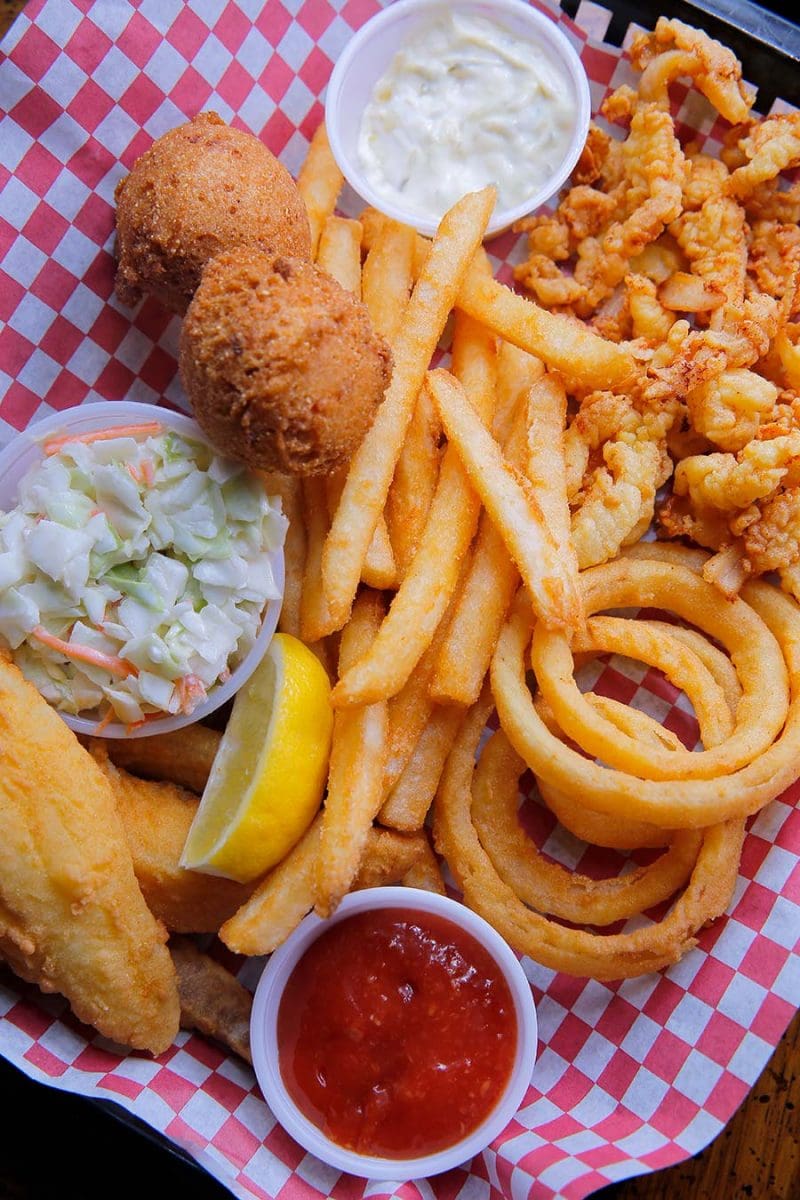 Story: Leigh Neely // Photo: Fred Lopez
---
I'm not exaggerating my tale—this is a great place to eat. We had a late lunch on a Saturday, so it wasn't crowded, but customers were coming in steadily.
We began our meal with a cup of New England clam chowder. It was hearty and creamy and loaded with chunks of clam and potatoes. Served with oyster crackers, it was the perfect starter.
I enjoyed the catfish basket with fries and coleslaw, while my husband had the seafood duo with trout and scallops garnished with onion rings. His two sides were boiled red potatoes and coleslaw. The slaw was very good because it was fresh and crispy and not smothered in mayonnaise. We both enjoy our meals fried, and the breading was perfect. It was light and crispy and didn't overwhelm the fish. Both meals came with hush puppies that reminded me of my mother's. I'm kind of picky about tartar sauce because sometimes there's too much sweetness to it, but this was excellent and just enhanced the flavor of the fish.
The atmosphere is very casual, but nice and comfortable. Service was quick and attentive, and we truly enjoyed ourselves.
---
Whale's Tail Fish House // 2720 W. Old U.S. Highway 441, Mount Dora // 352.385.1500