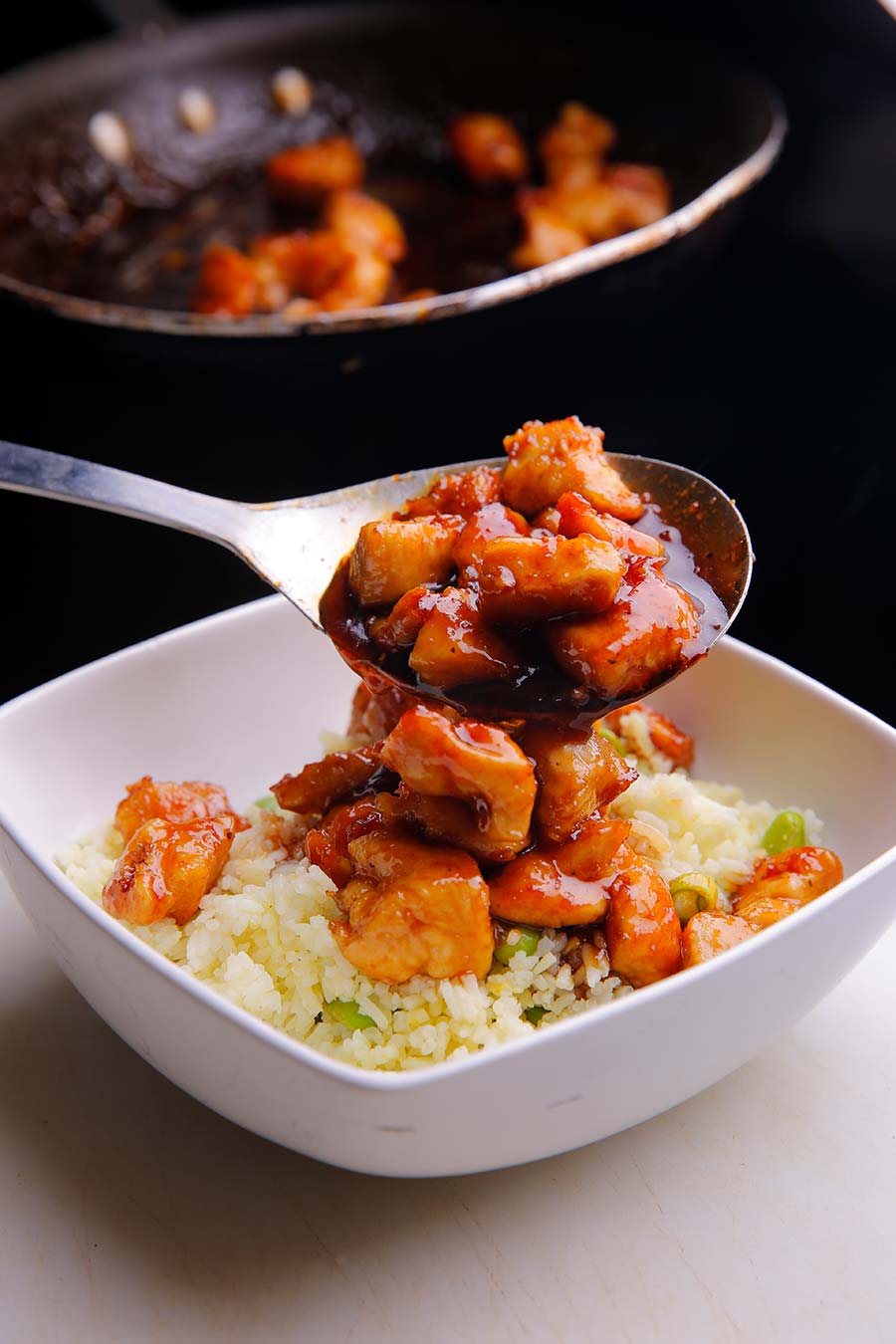 Here are quick, easy meals with harried, working moms in mind.
We've all been there. You get out of work late, traffic is a nightmare, and when you finally get home, you're starving, the kids are starving (and probably not quiet about it), and you need dinner done fast. I have three easy recipes that are wholesome, require few ingredients, can be made quickly, and, best of all, are delicious. 
The first meal is my guaranteed quick and easy meal. I actually categorize it as one of my meals for when I am hangry. (You know, hanger—to be so hungry that you appear angry.) It has great protein from the shrimp, a fresh pop of sweet corn, and ooey, gooey cheese. One thing to note about this recipe, I use Chihuahua cheese in my quesadillas; it is readily found pre-shredded in the Latin food section of your dairy case at most grocery stores. It is SO GOOD. It has great flavor, melts perfectly, and gives you that perfect string cheesy pull we all secretly want when eating a quesadilla. It really is a quick dish, but even better, with shrimp cooked in advance, dinner is ready in 10 minutes or less.

Shrimp and corn quesadillas
Ingredients:
8 flour tortillas (I use taco size for smaller appetites) 
2 cups shredded Chihuahua cheese
½ pound cooked, peeled and deveined shrimp
1 cup canned corn, drained 
2 tablespoons chopped cilantro 
Salsa of your choice and sour cream for dipping 
Directions:
Spray a nonstick pan with cooking spray and heat skillet over medium heat for 1 minute. 
Place one tortilla in the pan and sprinkle with a ¼ cup of cheese, top with 5-6 shrimp, 1-2 tablespoons of canned corn and 1-2 teaspoons of cilantro leaves, sprinkle another ¼ cup of cheese over the top of the shrimp and place the second tortilla on top of the filling.  
Once the bottom side of the tortilla is golden brown, use a spatula to carefully flip the quesadilla over to get both sides golden brown and to melt the cheese.
Once the quesadilla is crispy and golden brown, move to a separate pan that is oven safe. Repeat this process until all your quesadillas are ready to devour. This recipe serves four people. You can keep your other quesadillas warm by holding them in an oven at 200 degrees. 
I love these quesadillas with salsa verde (a tomatillo-based mild salsa) but dip them in whatever tastes good to you! 
I honestly don't know a single person who doesn't like pizza. Truthfully, my weaknesses are pizza and pasta, so naturally this is perfect for me. Don't limit yourself to the ingredients listed below; instead, add what works for your family. Olives, banana peppers, mushrooms, and more would be awesome in this dish. 
Pepperoni pizza pasta
Ingredients:
1 cup of mild ground Italian sausage, browned and drained
½ cup pepperoni slices
1 teaspoon Italian seasoning 
14.5 ounce can of basil, garlic and oregano diced tomatoes 
1 (8 ounce) can of tomato sauce  
2 ½ cups short pasta (rotini is my  favorite) 
1 bell pepper diced finely 
2 cups of water 
½ cup of shredded mozzarella 
¼ cup of Parmigiano-Reggiano cheese 
Extra pepperoni for topping 
Kosher salt and pepper to taste 
Directions:
Add the sausage, pepperoni, Italian seasoning, diced tomatoes, tomato sauce, dried uncooked pasta, and water to a large 12-inch skillet on medium heat. Stir to combine the ingredients. 
Bringing the skillet to a boil, cover and reduce heat from medium to medium-low, and simmer for 15 minutes until the liquid is mostly absorbed. Stir well and season to taste with salt, pepper, and, most importantly, the parmesan cheese!  
Top evenly with the cheese and pepperoni slices and cover the pan to melt the cheese (or if you have access to an oven, broil the cheese uncovered until bubbly and brown for about 2-3 minutes).
Last but not least, this sesame chicken comes together with three ingredients for the sauce and it is so easy to adjust to your taste. If you want it sweeter, add a little more sugar; if your family likes a little kick, I add crushed red pepper, and you can never have too many green onions for me! Fake-out take-out for 1/3 the price! Win-win! 
Sesame chicken
Ingredients:
½ cup of all-purpose flour 
¼ teaspoon salt 
1/8 teaspoon ground black pepper 
¼ cup canola oil
4 cups boneless skinless chicken breasts, cut into medium-size pieces
½ cup reduced sodium soy sauce 
½ cup sugar 
1 teaspoon sesame oil (more to taste) 
1-2 tablespoons sesame seeds 
¼ cup chopped fresh scallions 
Directions:
Combine flour, salt, and pepper in a bowl. Toss chopped chicken breasts in flour to coat. 
Coat a large nonstick skillet with nonstick spray, add canola oil, and warm over medium-high heat. 
Add chicken to skillet and cook, stirring for 3-4 minutes or until no longer pink. 
Transfer to a plate. 
Combine soy sauce and sugar in the skillet and add the chicken back into the pan. 
Cook, stirring occasionally until the sugar dissolves (1-2 minutes).
Add sesame oil and sesame seeds, garnish with scallions, and serve immediately over the rice of your choice.