Near & Far: Women of vision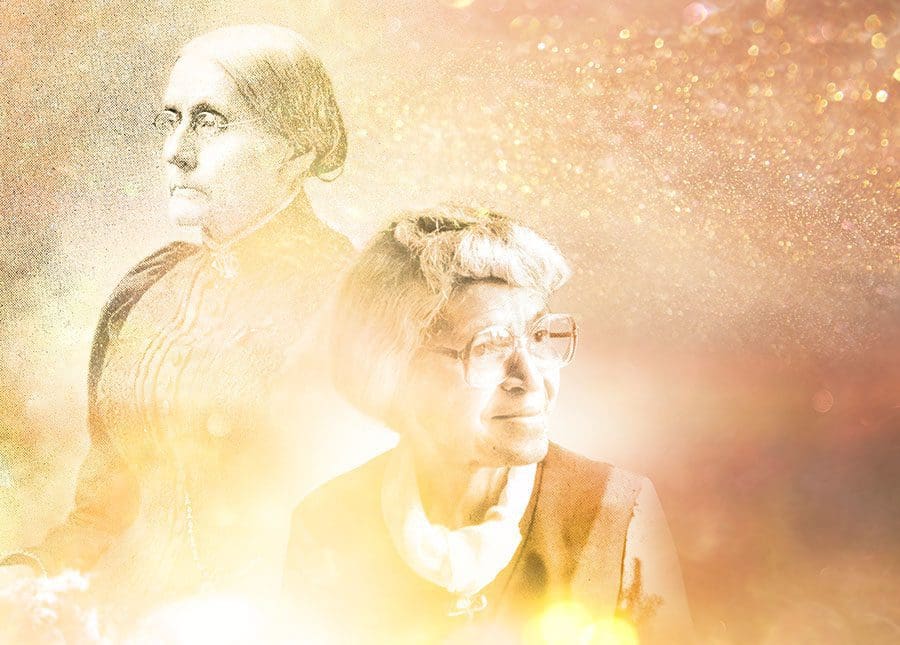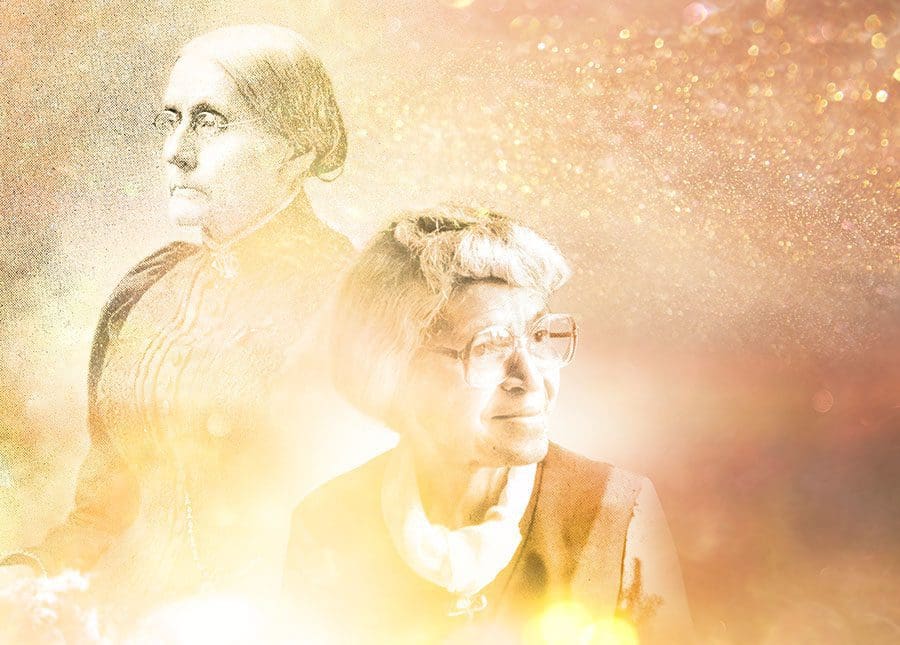 The phrase 'ordinary women doing extraordinary things' is repeated at each of the historical sites where two women who changed the world are honored and memorialized.
Susan B. Anthony and Rosa Parks could not have been more different. One was Northern, the other Southern; one attended a Philadelphia boarding school while the other attended a segregated school where she cleaned classrooms to pay her tuition. "Ordinary women who did extraordinary things" may sound like a catchphrase, but for Anthony and Parks, it sums up their lives like no other words can. Visitors to the distinctly different museums honoring them will leave in awe of how these tiny, but mighty, women made a difference for all the women (and men) who followed them.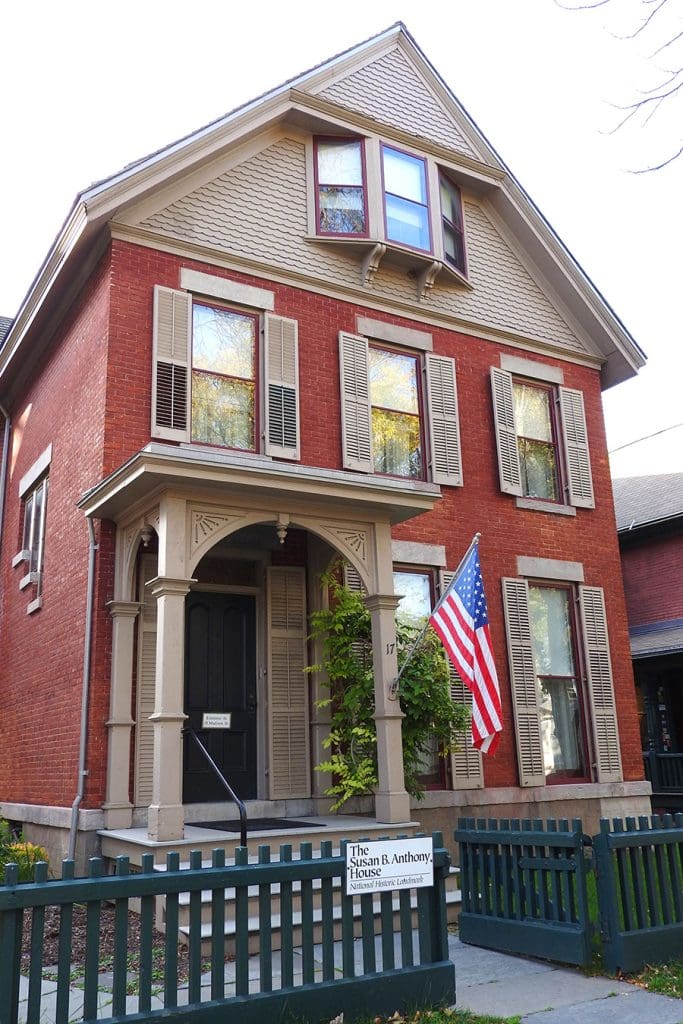 The National Susan B. Anthony Museum & House
Rochester, New York
susanb.org
Her $1 coin didn't last, but Susan B. Anthony's legacy in securing women's right to vote did. More than 13,000 visitors annually come to the brick house at 17 Madison St., where Anthony's incredible and inspiring story comes to life through interpretive guides. Next year is the 100th anniversary of the ratification of the 19th Amendment, giving women the right to vote.
I could almost sense Anthony's spirit in the 19th-century living room where she was famously arrested after voting in 1872. The officer wanted to take her quietly out the back door to the jail, but Anthony insisted on being handcuffed and paraded down the street just as any other arrestee would be. She would not budge until he relented and put the handcuffs on her.
"She knew how to use publicity," says Linda Lopata, director of Interpretation and Visitor Services.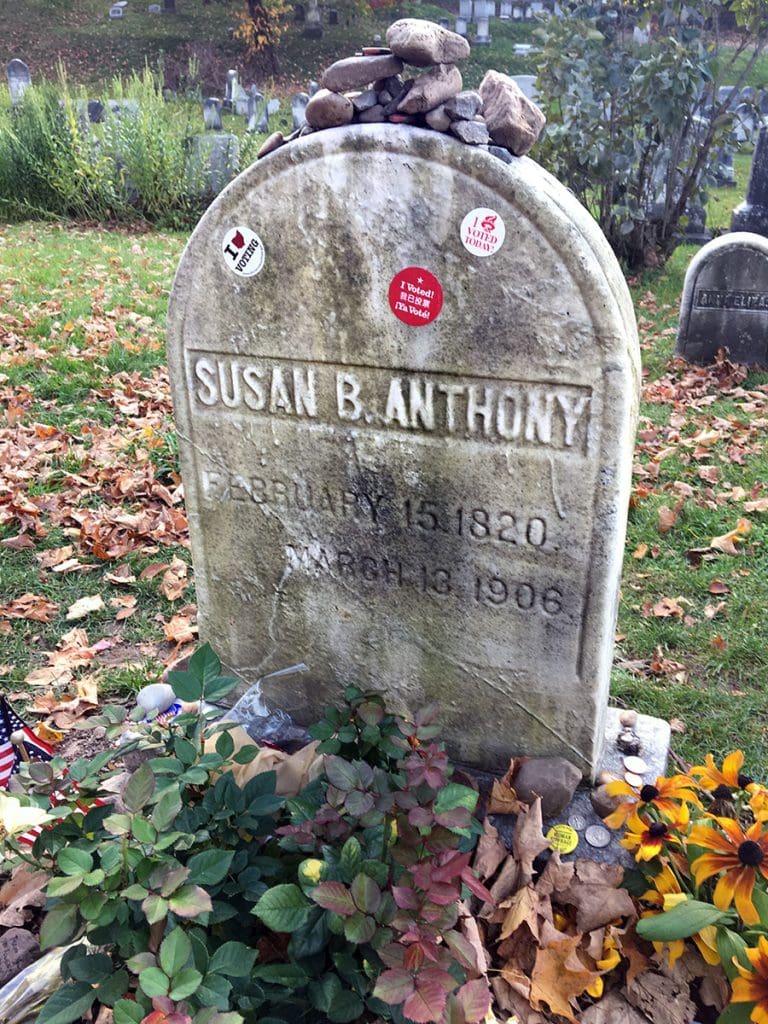 Anthony was born in Massachusetts but she came to the boomtown of Rochester via the Erie Canal. She was incredibly well-traveled, having been to Europe three times. When Anthony went to Wyoming to do a lecture, she told her hosts to "look for a woman who has a red shawl and an alligator purse."
"She believed every woman should have her own purse," Linda says. "She never married despite having more than 20 proposals."
The home on the quiet street also was the headquarters of the National American Woman Suffrage Association while Anthony was the organization's president. Today, the National Historic Landmark Home is the repository for exhibits and artifacts related to Anthony's life and work. The interpretive programs aim to inspire and challenge visitors to make a positive difference as Anthony did. Not only did her causes include women's suffrage, but she also worked for other reforms, including temperance and abolition. She was close friends with Clara Barton, who founded the Red Cross.
Visitors to the home will see the upstairs bedroom where Anthony died at age 86 in 1906, following her "Failure Is Impossible" speech in Baltimore.
Anthony is buried at a nearby Rochester cemetery where voters—especially women—make a pilgrimage following national elections and leave their "I Voted" stickers on her grave.
"When Hillary (Clinton) ran in 2016, there was a groundswell of people at the gravesite," Linda remembers. "It was an incredible energy and very special to be a part of."
The National Susan B. Anthony Museum & House is supported primarily through the contributions of its members and donors. It is not affiliated with other organizations bearing Anthony's name.
---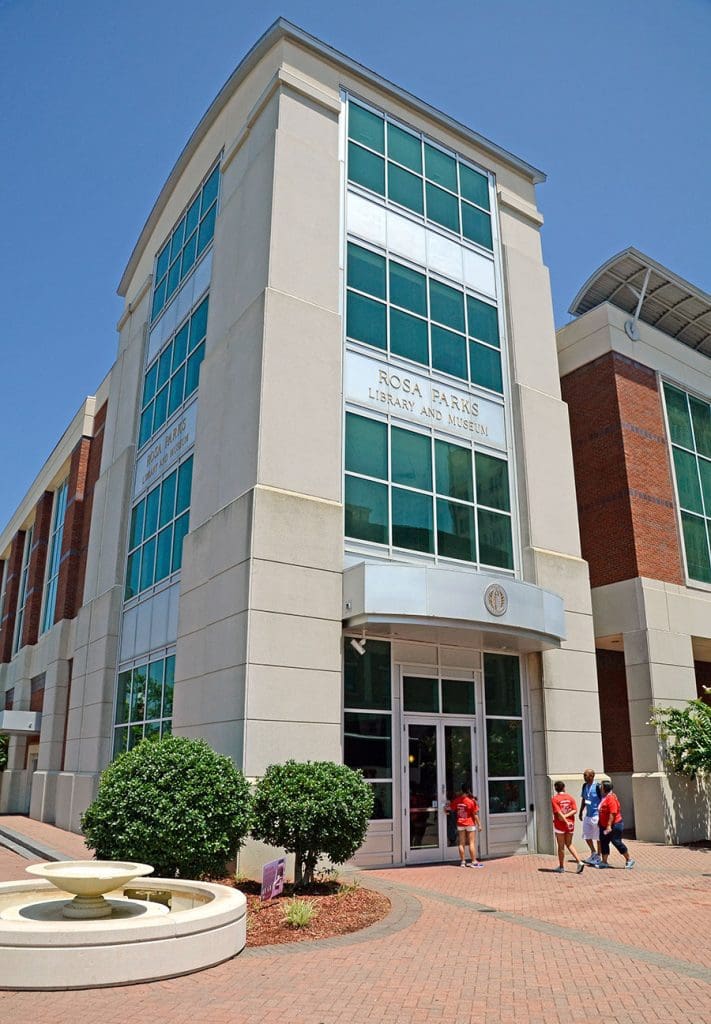 The Rosa Parks Museum
Montgomery, Alabama
troy.edu
The quiet, sparsely decorated lobby of the Rosa Parks Museum in downtown Montgomery belies what lies ahead when the doors open to reveal the museum itself. The full-size bus is a dramatic backdrop for a video about Rosa Parks and how she became known as the "Mother of the Civil Rights Movement."
Located on the actual site where Parks was arrested in 1955 for refusing to give up her seat on a city bus to a white man, the museum opened Dec. 1, 2000, the 45th anniversary of Parks' arrest. The property was slated to become a parking lot, but Troy University officials believed the property was too significant to let it be lost in history.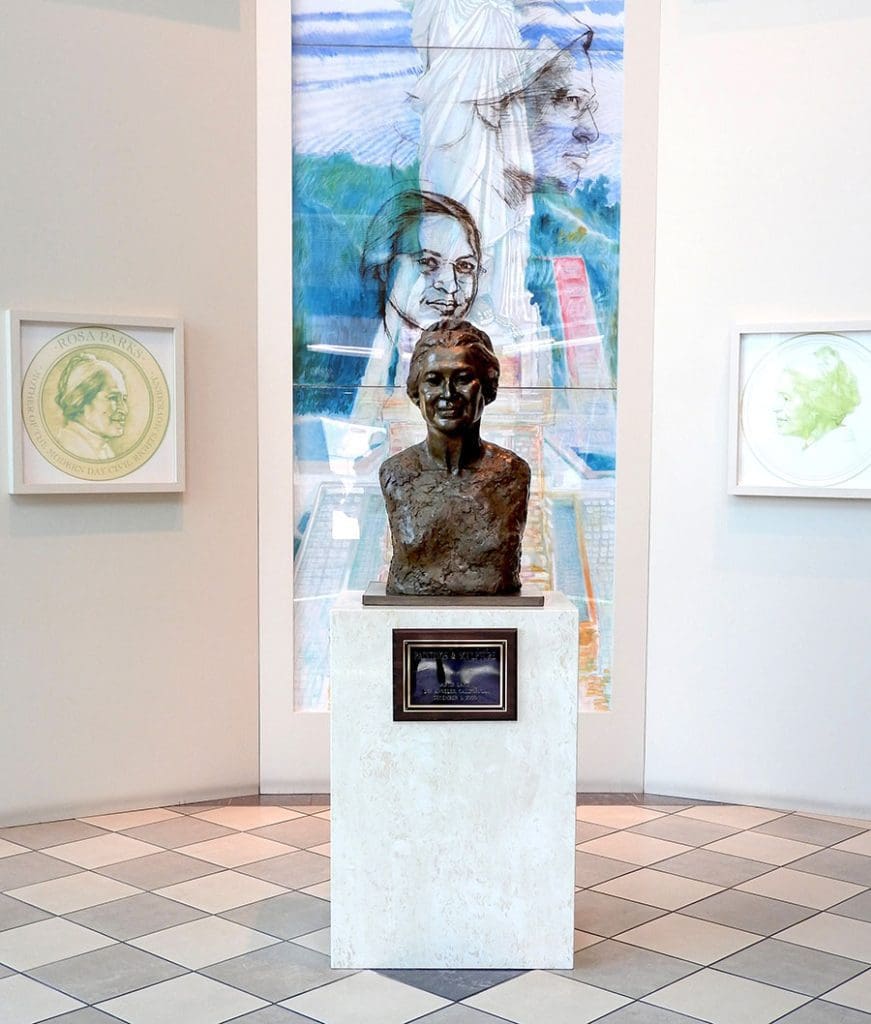 Today, the museum is a memorial not only to Parks' life but also to the lessons learned during the Montgomery Bus Boycott, which ended segregation on public transportation nationwide.
The museum's collection contains historically significant artifacts, including Parks' original fingerprint arrest record, a 1950s-era Montgomery city bus, original works of art, court documents and police reports, and a restored 1955 station wagon. Known as a "rolling church," station wagons were used to transport protesters to their jobs in lieu of the buses they refused to board. The story of the bus boycott is so interesting that museum visitors come away with a new appreciation of the faith and courage it took for many people—not just Parks—to stand up to injustice. For the 382 days of the bus boycott, life wasn't easy for those who had to find alternate ways to get to work.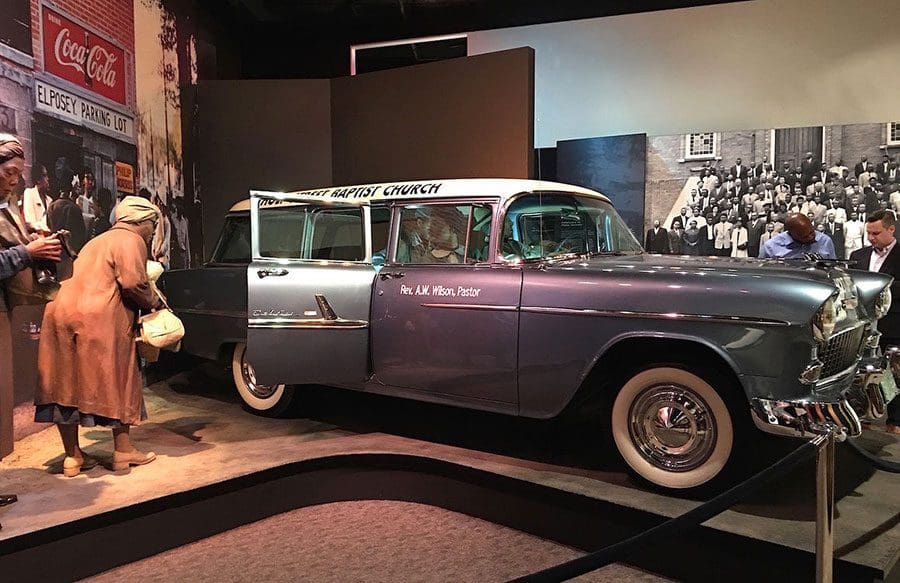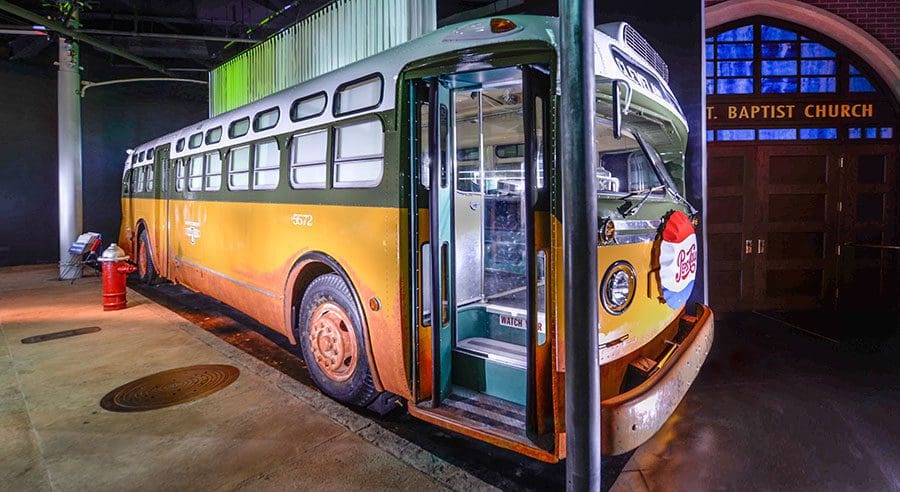 Parks worked as a seamstress at Montgomery Fair department store when her story began. Unfortunately, she lost her job and was unable to get work. In 1957, she and her family moved to Detroit, where her brother lived. However, she never saw herself as a victim.
"Rosa defined herself as a protester, not a victim," the narrative in the opening video explains.
Indeed, she went on to have a fulfilling career in public service as a staff member for U.S. Rep. John Conyers Jr., of Michigan, and co-founded a nonprofit organization to help young people. Like Anthony, who traveled and lectured about women's suffrage, Parks traveled the country extensively to lecture on civil rights.
Parks and her family returned to Montgomery to participate in the grand opening and dedication of the museum and library. Three days after her death in 2005, all of the city buses in Montgomery and Detroit honored Parks by reserving their front seats with black ribbons, which remained until she was laid to rest.