Steve and Tanner Long – Specifics Woodwork, Inc.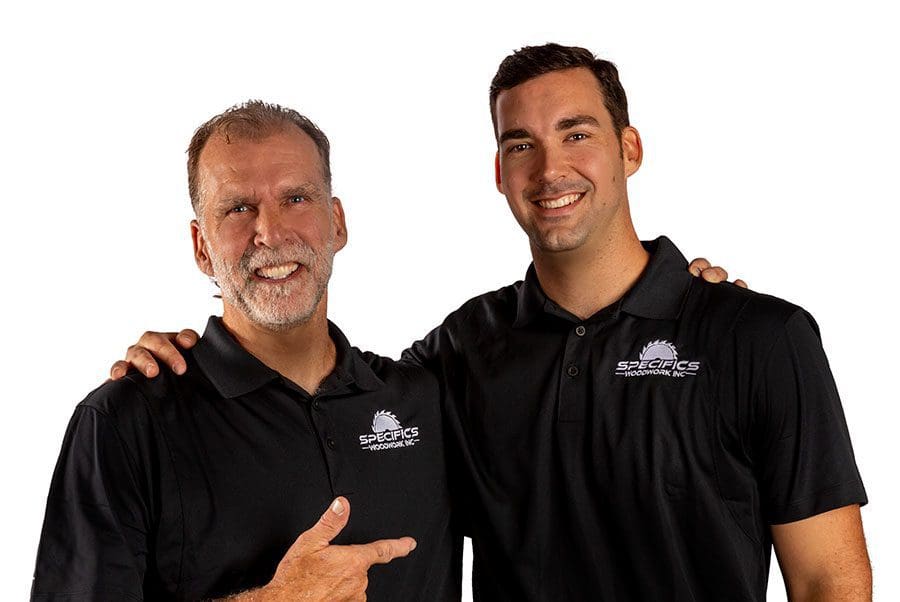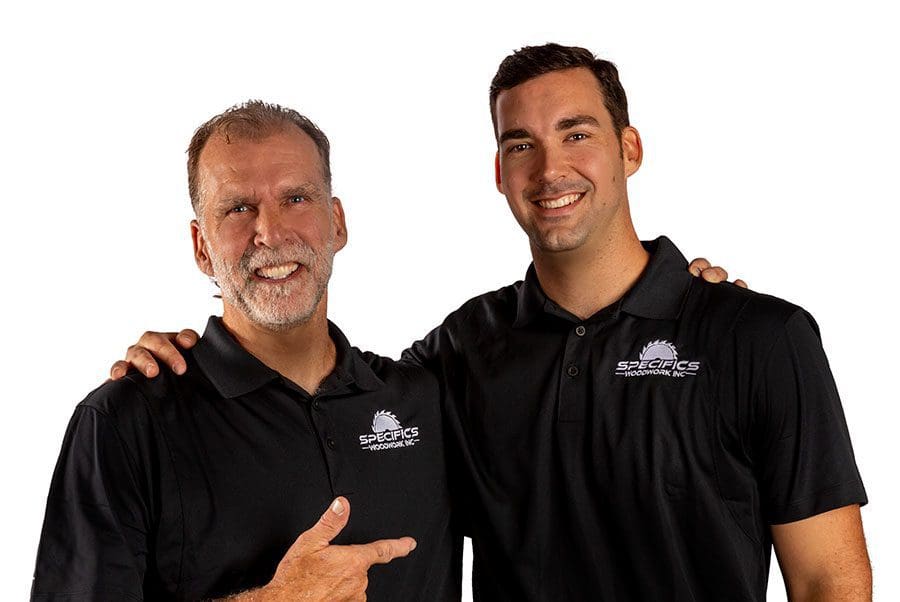 Q: What is the value of custom cabinetry?
A: Whether you're thinking of renovating your home or building a new one, you want your unique style to show through. You can do that with the help of Specifics Woodwork Inc. Custom cabinetry means getting exactly what you want with no limits on size, shape, dimensions, and color. The cabinets are built to your specifications and what fits your home.
"Everything at Specifics Woodwork Inc. is done from scratch, we do not outsource," says owner Steve Long. "We start with rough-sawn lumber and hand form it. We have all types of woods and produce 100 different moldings."
Steve says the planning begins with a blank piece of paper, and they draw until the drawing fits exactly what the customer wants for their home. "We plan until we know the finished product will work for the customer practically and visually, and we guarantee it forever."
Steve mentions that their customers become friends by the time the job is complete; this leads to about 70 percent of business coming from repeat customers.
Each job completed by Specifics Woodwork Inc. has its own details; nothing is done in a cookie-cutter style. The business, which opened in 1990, is family owned and operated. With Steve, his brother, and their sons, there are two generations of the Long family working to make every job exactly what the customer wants.
"Our biggest assets are listening to the customer, giving them exactly what they want, and assuring the job is done well. As long as we have our careful, accurate measurements, you're going to get exactly what you see on paper," adds Tanner, Steve's son. "We make them to fit your house."
All the work on the custom cabinets is done in-house. There are no outside contractors; nothing comes from factory; this ensures you will get exactly what you want with no limitations.
Steve and Tanner mention that they never leave a job unfinished, and the job isn't finished until the customer is 100 percent satisfied with the project.
Custom cabinetry includes kitchens, bathrooms, entertainment centers, and home offices. Wherever you want cabinets in your home, you can add beauty and value with custom design and style from Specifics Woodwork Inc.
"Custom woodwork lasts longer and makes your home a legacy for your family," Steve says. "They can say with pride, 'This is my vision' for their home."
---
352.750.9016
specificswoodwork.com