World travelers settle in Villages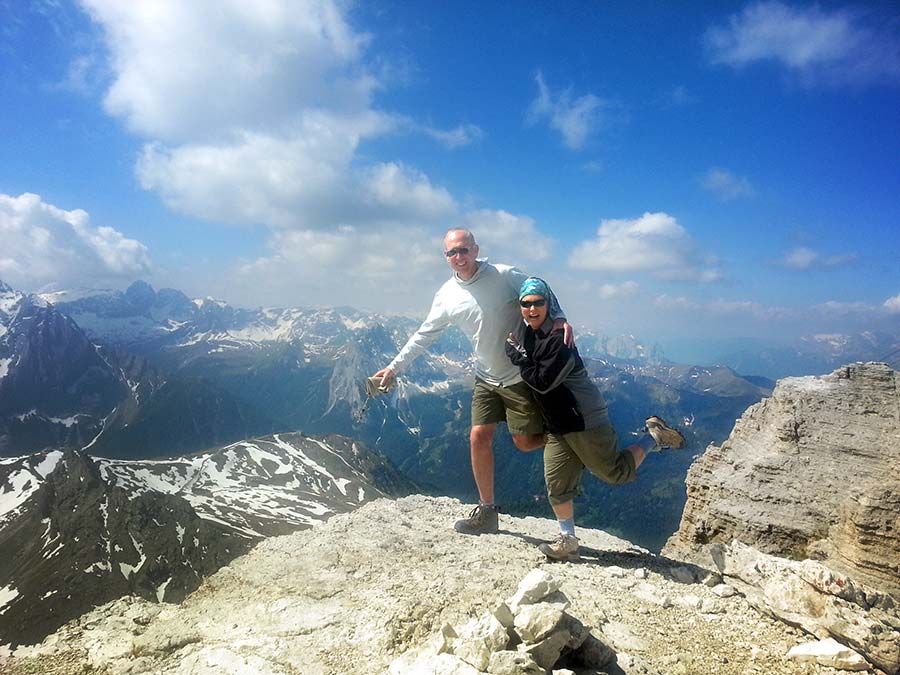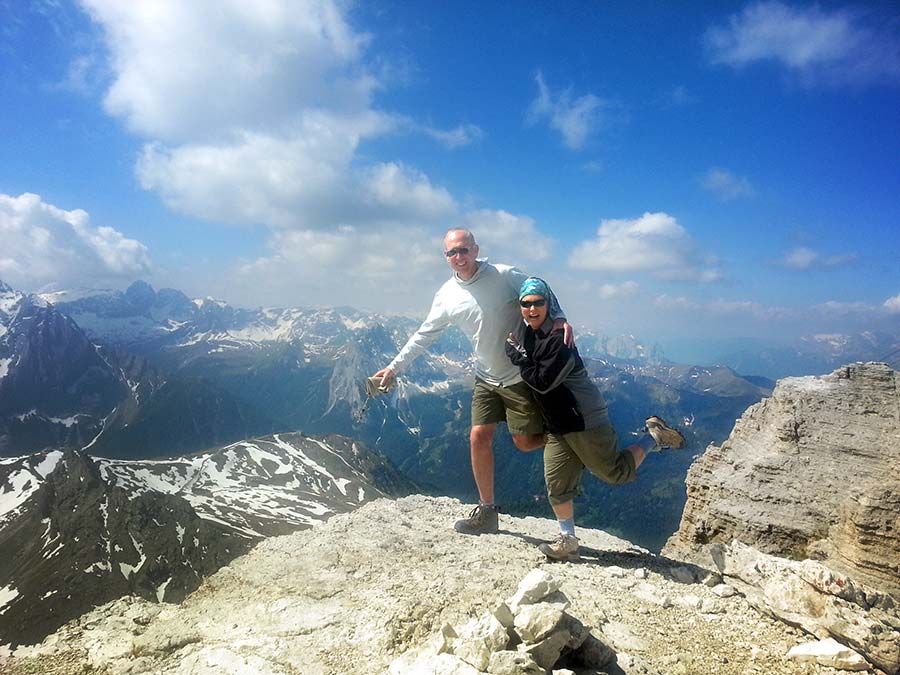 Couple has climbed mountains and backpacked through Europe.
While Howard Renner was hanging on the side of a cliff in the Dolomite mountains, northeastern Italy, he thought: How can I be putting my wife's life in such danger?
Alicia Renner was clinging to the side of the cliff, just a few feet away from him.
"She looked at me, at that exact moment, and said: 'I'm so glad you like cliff-climbing, too!' "
They met in Germany, while both were serving in the Army.
He graduated from West Point, coming from Indiana; she graduated as a biologist and Earth Space Science teacher coming from Texas.
World-travelers for the past 20 years, the Renners started taking trips traveled during their Army days, then settled down in Indiana when the family started to grow. When their two daughters were in 3rd and 4th grade, they began traveling again.
Howard researched destinations, and choices came from their own ideas and places suggested from other travelers they had met along the way.
Adventures can encompass days to months in various locations.
How about their last trip?
"It was six weeks long," Howard said. "We started by flying to Venice, then traveled up to the Dolomite mountains for a 10-day backpacking trip, traveling hut-to-hut meeting local people."
"Then, we took a train to Cinque Terra for five days of hiking, followed by a train to Siena in Tuscany to watch the Palio di Siena horse race, the oldest in Europe.
"After that, a train to Chamonix, France, to begin a 10-day backpacking trip called the Tour du Mount Blanc.
"From there, we traveled to Bern, Switzerland, to meet a friend and attend a rock concert, The Gartenfest, an international four-day event before coming home.
"Back in the late 1970s, we were traveling together, and in Paris, about to have lunch at the Eiffel Tower restaurant. Not having much money, we bought an avocado to smuggle into the restaurant where we ordered a simple salad, and a bottle of wine," Alicia recalled. "At that moment, I looked at Howard, and knew I wanted to spend the rest of my life with him. It would always be fun and exciting."
Howard said, he had always known she was the woman he wanted to travel with, not just in the world, but for life.
So, any trips planned for the near future?
"Just to the doctor's office this year," he said, "I've been everywhere I really want to go."
"I still want to see Antarctica," said Alicia. "And, I want to dive the Great Barrier Reef in Australia."
Any interest in traveling to outer space?
Howard just throws his head back and laughs.